MLB Trade Rumors: Tampa Bay Rays Discuss James Shields with LA Angels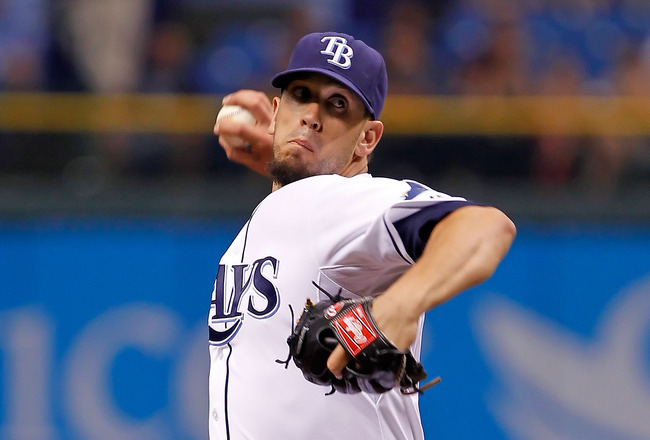 J. Meric/Getty Images
According to Tim Kurkijan from ESPN.com, the Tampa Bay Rays and Los Angeles Angels are in talks about a possible trade that would send the starting pitcher out west for center fielder Peter Bourjos and catcher Hank Conger in return. He also added that there is a possibility that Angels pitcher Ervin Santana could be included as well.
The proposed deal would offer the Rays some pieces that they need to continue to be competitive in 2012 and beyond. It also provides a potential replacement in Bourjos for the anticipated departure of BJ Upton in the offseason.
Here is a look at the Angels players rumored to be involved in the deal being discussed and how they could fit into the Rays' plans.
Ervin Santana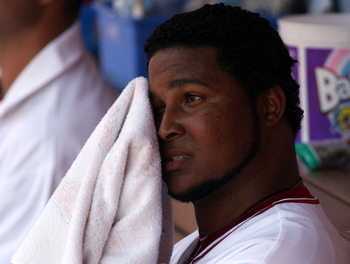 Jeff Golden/Getty Images
Ervin Santana is struggling for the Los Angeles Angels this year and doesn't seem to have much value since the Tampa Bay Rays are not hurting for starting pitching depth. Jeff Niemann is working his way back from injury, and Chris Archer showed that he has the ability to pitch in the majors after he was called up earlier this season.
Santana has a 6.00 ERA, which would be the worst out of any starter on the team. It's also worst than any reliever that has appeared in more than 10 games. He has given up 23 home runs this year in 19 starts, compared to only giving up 27 and 26 in 2010 and 2011, respectively.
Hank Conger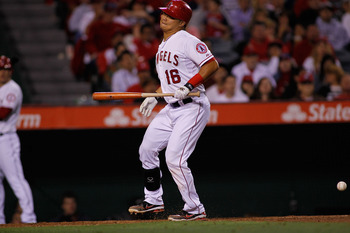 Jeff Golden/Getty Images
Hank Conger is another player that has found himself as the odd man out for the Los Angeles Angels. Conger could help the Tampa Bay Rays at catcher, a position they have continued to struggle at.
The catcher was one of the LA Angels' top prospects in 2011, but when the team acquired Chris Iannetta from the Colorado Rockies, it took away his opportunity to be in the league. Conger appeared in only 59 games in 2011 after making his first opening day roster.
He finished 2011 batting .300/.375/.490 in 24 games for Triple-A affiliate Salt Lake. In 42 games at Triple-A this season, he was batting .307/.357/.434.
Rays catchers this season are batting .196/.271/.277.
Peter Bourjos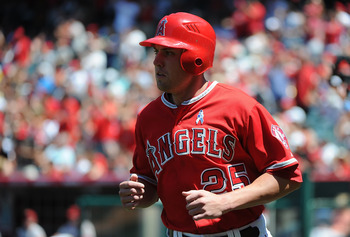 Lisa Blumenfeld/Getty Images
With the emergence of rookie center fielder Mike Trout, the Los Angeles Angels may feel that Peter Bourjos is expendable.
Bourjos would provide the Tampa Bay Rays with a center fielder that is good defensively and can provide some offense. He would provide the team with an option to replace BJ Upton, as he is expected to not re-sign in the offseason.
In 2011, Bourjos was tied for the AL lead with 11 triples.
He would also fit the Rays' way of conducting business since he isn't arbitration-eligible until 2014 and wouldn't become a free agent until 2017, giving the team plenty of time to have him under contract.
Jamal Wilburg is a Featured Columnist for Bleacher Report.
Follow his thoughts, rants and adventures on Facebook, Twitter @JWilburg or visit his website www.jamalwilburg.com
Keep Reading

Tampa Bay Rays: Like this team?