Big Ten Positional Rankings of the 2011-12 Season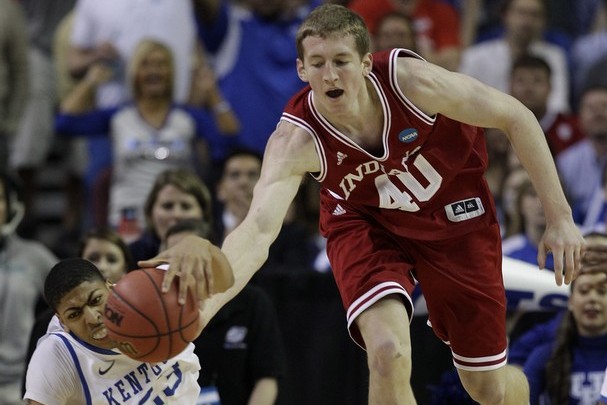 While the 2011-12 college basketball season has come and gone, recent articles like Power Ranking Cody Zeller and the Big Ten's Centers by Scott Henry have made me decide to recap this past season of Big Ten basketball by doing a position-by-position ranking.
Unlike Scott, I will simply rank all 12 players (one from each team) on a single slide. After ranking all five starters, the sixth man and the head coach, I then added up each team's total to see who stood out. After all of this, it turned out to be pretty similar to the final Big Ten standings from this past winter.
Another reason for the article is to compare and contrast between Scott's five lists. While many players have graduated in 2012, it's interesting to see the similarities and differences between the lists, as well as try to determine who this year's breakout players will be. These rankings were determined by each team's lineups at the end of the season, regardless of whether that is the player's natural position or not.
Begin Slideshow

»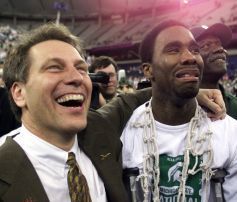 The Big Ten has the best head coaches in the entire nation, with two winning National Championships and another two reaching Final Fours. The list also welcomes two newcomers, Tim Miles and John Groce, who will try to rebuild their respective programs.
Izzo, Ryan and Matta head the list because of their consistency year in and year out at the top of the conference standings. Painter, Beilein, Smith and Crean are also all excellent coaches but need to advance further in the NCAA tournament to reach the top tier.
1. Tom Izzo, Michigan State
2. Bo Ryan, Wisconsin
3. Thad Matta, Ohio State
4. Matt Painter, Purdue
5. John Beilein, Michigan
6. Tubby Smith, Minnesota
7. Tom Crean, Indiana
8. Bill Carmody, Northwestern
9. Fran McCaffery, Iowa
10. John Groce, Illinois
11. Tim Miles, Nebraska
12. Pat Chambers, Penn State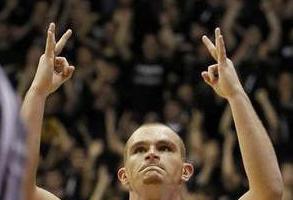 Byrd was Purdue's second-best player by the end of last season, but after some legal issues Painter decided to bring him off the bench where he was very effective. Nix and Adreian Payne split time at center, and both were efficient despite only playing about half the game each.
Smotrycz recently decided to transfer from Michigan, despite a good sophomore season at Michigan. Basabe was a disappointment last year, but embraced his role of coming off the bench by season's end. Brust, Roth and Marcotullio are all three-point threats.
1. D.J. Byrd, Purdue
2. Derrick Nix, Michigan State
3. Evan Smotrycz, Michigan
4. Dylan Talley, Nebraska
5. Julian Welch, Minnesota
6. Melsahn Basabe, Iowa
7. Ben Brust, Wisconsin
8. Matt Roth, Indiana
9. Alex Marcotullio, Northwestern
10. Evan Ravenel, Ohio State
11. Matt Glover, Penn State
12. Tyler Griffey, Illinois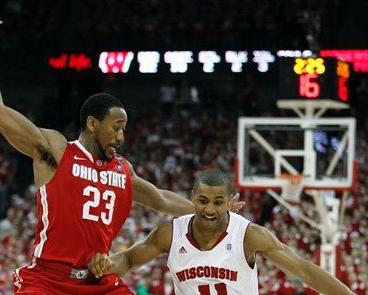 Point guard turned out to be the deepest position of all in the Big Ten. Taylor and Frazier were All-Conference players, while Burke shared Freshman of the Year honors. Craft and Appling were both stud sophomores, while Spencer was Nebraska's best player during his only year in Lincoln.
Sobolewski, Hollins and Abrams were all starting point guards as freshmen and are the future of the conference. Hollins stole the starting job late in the season and played magnificently in Minnesota's run to the NIT finals.
1. Jordan Taylor, Wisconsin
2. Tim Frazier, Penn State
3. Trey Burke, Michigan
4. Aaron Craft, Ohio State
5. Keith Appling, Michigan State
6. Bo Spencer, Nebraska
7. Lewis Jackson, Purdue
8. Jordan Hulls, Indiana
9. David Sobolewski, Northwestern
10. Andre Hollins, Minnesota
11. Bryce Cartwright, Iowa
12. Tracy Abrams, Illinois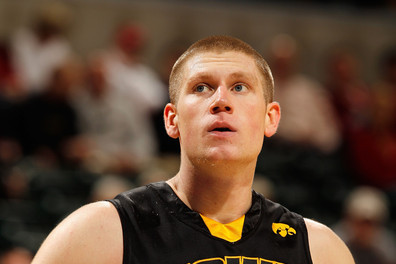 A steady senior, Gatens went on a tear late in the season behind the arc. He got the Hawkeyes into the postseason for the first time in his four years and was the top player at this position easily. Oladipo and Gasser made the All-Defensive Team as sophomores.
Despite showing little improvement since his freshman season, Richardson remains a consistent shooter from the outside. Cobb would have likely finished much higher on this list, but was limited in action because of injury.
1. Matt Gatens, Iowa
2. Victor Oladipo, Indiana
3. Josh Gasser, Wisconsin
4. D.J. Richardson, Illinois
5. Lenzelle Smith, Jr., Ohio State
6. Stu Douglass, Michigan
7. Brandon Wood, Michigan State
8. Jershon Cobb, Northwestern
9. Joe Coleman, Minnesota
10. Jermaine Marshall, Penn State
11. Ryne Smith, Purdue
12. Brandon Richardson, Nebraska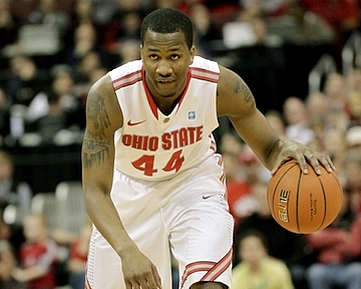 Buford keeps the tradition of a senior being the top starter at his position, after a solid four-year career in Columbus. Hardaway Jr. had an inconsistent sophomore season, but helped Michigan grab a share of the Big Ten title.
Evans and Marble were two of the conference's better surprise players, while Paul showed promise at times (43 points against Ohio State), but lacked consistency. Dawson was solid as a freshman, while former walk-on Hearn provided a lift for the injury-plagued Wildcats.
1. William Buford, Ohio State
2. Tim Hardaway, Jr., Michigan
3. Ryan Evans, Wisconsin
4. Brandon Paul, Illinois
5. Roy Devyn Marble, Iowa
6. Austin Hollins, Minnesota
7. Branden Dawson, Michigan State
8. Terone Johnson, Purdue
9. Reggie Hearn, Northwestern
10. Will Sheehey, Indiana
11. Caleb Walker, Nebraska
12. Cameron Woodyard, Penn State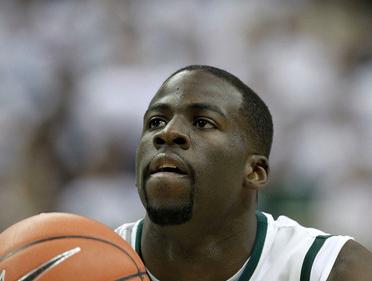 The Conference's Player of the Year, Green, was the top power forward but followed closely by fifth-year senior Hummel. Crawford and Thomas were both big-time scorers and will be their teams' best players in 2012-13.
Williams is the best athlete in the conference, while Watford hit the biggest shot in all of college basketball last year. Novak played very undersized at power forward, but was a nice left-handed shooter from the outside as well as a tough defender.
1. Draymond Green, Michigan State
2. Robbie Hummel, Purdue
3. Drew Crawford, Northwestern
4. Deshaun Thomas, Ohio State
5. Rodney Williams, Minnesota
6. Christian Watford, Indiana
7. Aaron White, Iowa
8. Zack Novak, Michigan
9. Joseph Bertrand, Illinois
10. Toney McCray, Nebraska
11. Mike Bruesewitz, Wisconsin
12. Ross Travis, Penn State
The second-deepest position for this list was center, despite the lack of natural centers the Big Ten actually had. Sullinger, Shurna and Zeller make up the top three, despite none of them being projected as centers at the next level.
Leonard, who is now in the NBA, came next, followed closely by a much-improved Berggren. Sophomores Payne and Morgan fell right in the middle, while freshmen Graham and Eliason neared the end of the list.
1. Jared Sullinger, Ohio State
2. John Shurna, Northwestern
3. Cody Zeller, Indiana
4. Meyers Leonard, Illinois
5. Jared Berggren, Wisconsin
6. Adreian Payne, Michigan State
7. Jordan Morgan, Michigan
8. Brandon Ubel, Nebraska
9. Zach McCabe, Iowa
10. Jon Graham, Penn State
11. Elliott Eliason, Minnesota
12. Travis Carroll, Purdue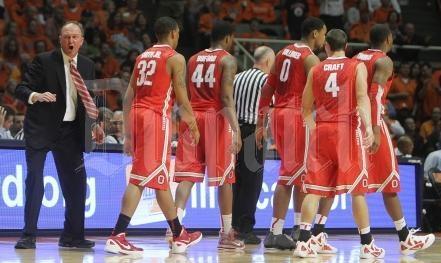 When all was said and done, the Buckeyes came out on top, which is fitting as they were the only Big Ten team to even advance past the Sweet 16. For the most part, these rankings and the final regular-season standings were very similar.
Point guard, center and power forward proved to be the deepest positions in the league, while small forward and shooting guard were not as deep. The Big Ten also featured some future starters as sixth men in 2011-12, leaving a bright future ahead.
1. Ohio State Buckeyes, 28 (3)
2. Michigan State Spartans, 29 (1)
3. Wisconsin Badgers, 32 (4)
4. Michigan Wolverines, 34 (2)
5. Indiana Hoosiers, 44 (5)
6. Purdue Boilermakers, 45 (6)
7. Northwestern Wildcats, 48 (7)
8. Iowa Hawkeyes, 48 (8)
9. Minnesota Golden Gophers, 52 (10)
10. Illinois Fighting Illini, 55 (9)
11. Nebraska Cornhuskers, 63 (11)
12. Penn State Nittany Lions, 68 (12)
Actual place in parentheses
Positional Rankings from Deepest to Least Deep
1. Point Guard
2. Center
3. Power Forward
4. Head Coach
5. Small Forward
6. Shooting Guard
7. Sixth Man