Power Ranking the Most Important Injury Returns for the Red Sox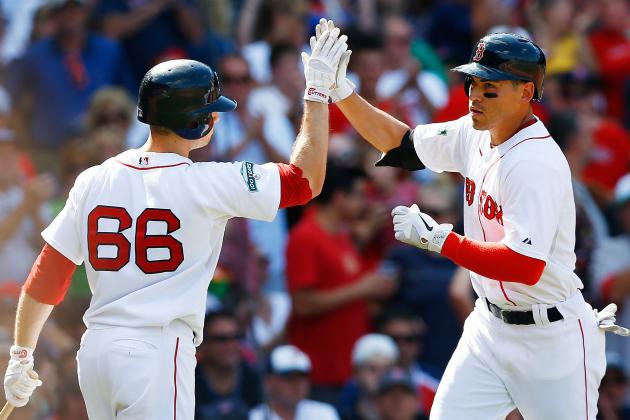 Jared Wickerham/Getty Images

Last night the Red Sox dipped below .500 for the first time since June 16. With a record of 48-49, Boston's now four games out of a Wild Card spot in the American League.
With all the injuries the team's had this year, though, the deficit could be much worse. 12 former All-Stars have missed time for the Sox over the course of the season, including some for a majority of the year.
What follows is a power ranking of the importance of having each injured player back in the lineup, playing to their full potential.
Begin Slideshow

»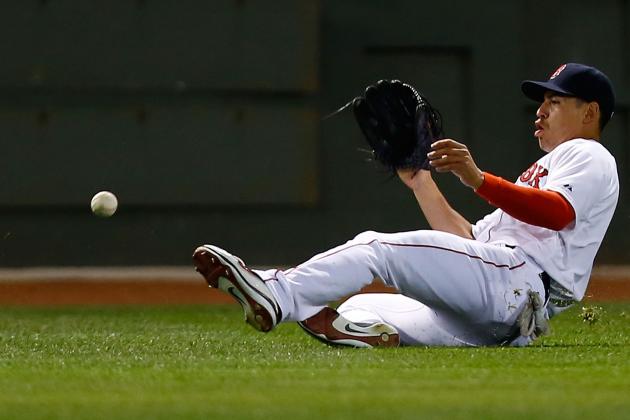 Jared Wickerham/Getty Images

Because of his slow start to this season before he got injured, many people forgot that Ellsbury was one of, if not the best, player in the American League last year.
He hit .321/.376/.552 with 32 home runs, 119 runs and 105 RBI in 2011, and always seemed to come through in the clutch when the Sox needed him to. He led the league in Wins Above Replacement (WAR) with 9.4, and played a stellar defense in center field to win the Gold Glove. Not only did he lead all MLB CFs with a 15.6 Ultimate Zone Rating (UZR), he didn't make one error all year.
So when the Sox lost him for nearly half of the season, it had a huge impact on both their offense and defense.
By projecting a slight regression from his career year last season, Ellsbury may have finished with 8 WAR, 1.4 less than 2011. Since he's missed 80 games this season, that amounts to costing the Red Sox four wins.
Those victories would have them tied for the wild card right now.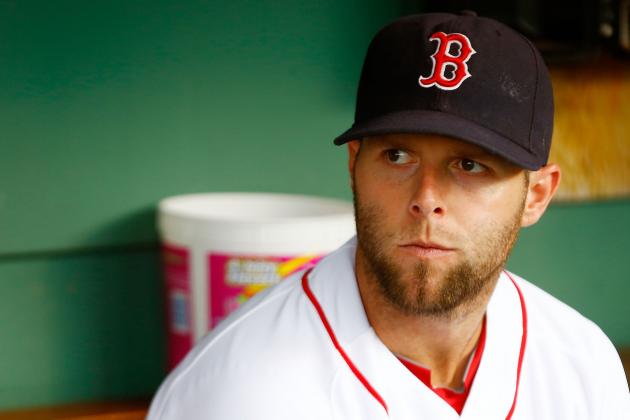 Jared Wickerham/Getty Images

For the past few years the slight Sox second baseman has quietly been one of the best players in the game. From 2008 through 2011, Pedroia accumulated 23 WAR, fifth best in MLB over that time. His total is ahead of a number of great players, including Ryan Braun, Miguel Cabrera and Josh Hamilton.
So when Pedroia missed nearly 20 games this season, it didn't help matters at all. But as his injury continues to affect him to the point that he's currently hitting a career low .271/.328/.397, the Sox are missing what's been an integral part of their offense the past few years.
If Pedroia gets back to full strength and hits at the .300/.380/.480 level he's established over the past few years, it would go a long way toward helping a team that's scored over five runs in merely five of their past 21 games.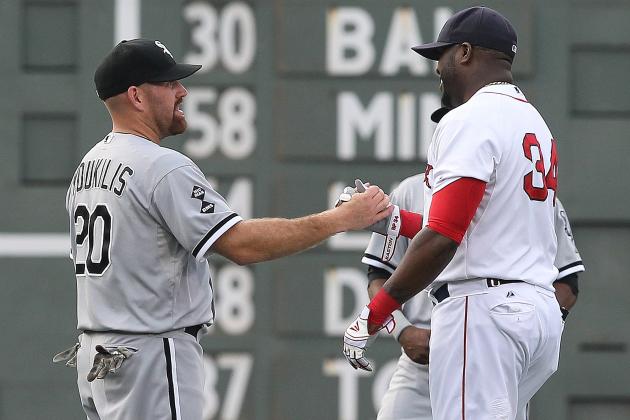 Jim Rogash/Getty Images

Ortiz has had the best season on this Red Sox team so far. Before he went down with a strained Achilles, he was on pace to hit over 40 home runs while batting .316/.414/.609, and his 1.024 OPS leads the AL. Without him, the Red Sox would be much worse off, and most likely would have been below .500 earlier than tonight.
So why is he only third in the rankings?
The position (or lack thereof) he plays- designated hitter- is the easiest to replace. The Red Sox have a host of extra outfielders now that Crawford, Ellsbury and Ross are back; Ryan Sweeney and Daniel Nava have performed admirably this season, and they'll see at bats in the DH role while Ortiz is out.
Additionally, as the starting outfielders return from injury, and as other everyday players need some rest, it's useful to have the DH spot open. No one will be able to produce like Ortiz, but the role can be filled.
When Ortiz comes back though, it's all his.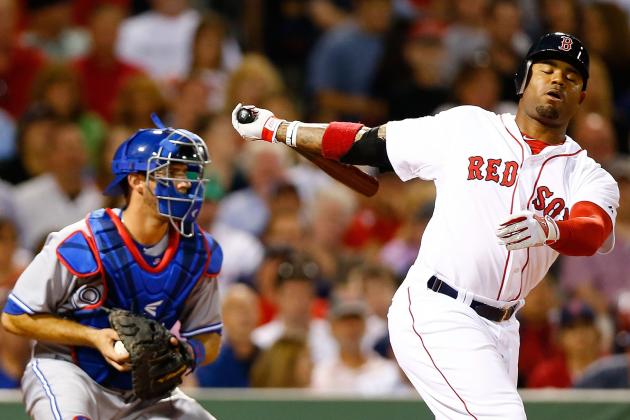 Jared Wickerham/Getty Images

The first few games that Crawford was back this season reminded Sox fans of what the $20 million per year outfielder could do. He reached base frequently, swiped three bags, and scored two runs in three straight games, the first time he's done so since 2005.
Having Crawford and Ellsbury at the top of the lineup creating havoc on the bases and setting up RBI opportunities for middle of the order hitters is a nightmare for pitchers.
Crawford's also an amazing fielder. From 2002 through 2010, he put up a total of 116 UZR; 15 per every 150 games. Both those totals are best in the majors for left fielders, and his 15 UZR/150 is fourth in MLB over that time.
That's why his -2.2 UZR last year was so shocking, even with the Red Sox's strange left field dimensions.
Crawford's a great athlete. He'll be able to figure out the Green Monster, and once he does him and Ellsbury have the potential to be the best fielding LF-CF combo in the majors. That's why Crawford gets the nod for this spot over the next player.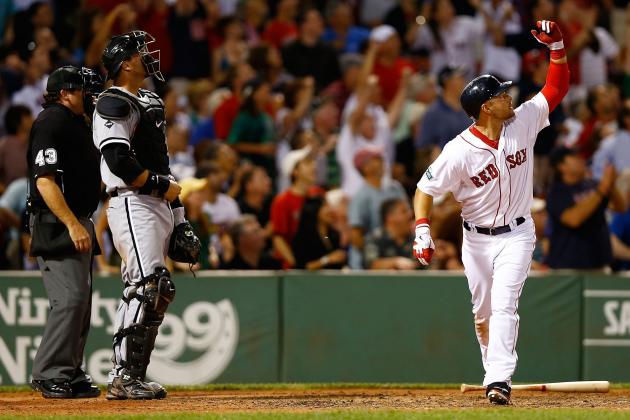 Jared Wickerham/Getty Images

For $3 million this year, or about what Adrian Gonzalez makes per month, the Red Sox have gotten their most productive position player of the year. Ross has hit .269/.342/.550 with 16 home runs and 50 RBI while manning the right field spot for the Sox.
When he had to miss over 25 games with a broken bone in his left foot, the offense suffered. Now that he's back and Ortiz is out, Ross has been hitting as high as third in the lineup. He celebrated that on July 18, when he hit two three-run home runs as the Sox cruised to a 10-1 victory over the White Sox.
The Sox young players were doing a decent job of filling in for Ross. But none could match his power, which is a spectacle to watch and something that's been keeping the Red Sox in the playoff hunt.