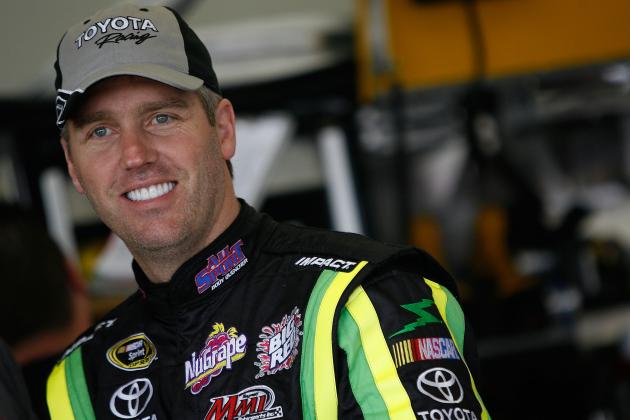 Chris Graythen/Getty Images

Over the years, NASCAR has cultivated an image of good ol' boys, clean-cut Southern gentlemen, and in the modern era, the occasional hip California customer. It's got the kind of atmosphere where fans don't expect to see too many troublemakers, at least not off of the track.
But that doesn't mean that the sport hasn't had some bad apples along the way, from shady team owners to drivers engaging in questionable off-track activities.
Most of these names won't ring a bell because they didn't last in the sport's upper echelons for too long, but some of them were decent power players in the sport while they were around.
Without further ado, here are some of the folks who have bounced themselves out of NASCAR over the years and earned a place in our Hall of Shame:
Begin Slideshow

»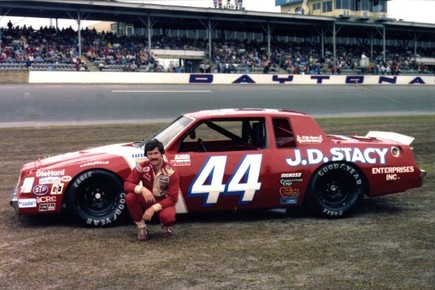 A wealthy and successful businessman, Stacy was the first and finest of the multi-car owners and sponsors in the 1980s, at some points funding and/or fielding up to seven or eight cars at a time.
The problem, of course, was that some of these teams—which included such great drivers as Neil Bonnett, Tim Richmond, Terry Labonte and even (briefly) Dale Earnhardt—weren't getting paid.
By 1983, Stacy was down to the famous No. 2 that Earnhardt won his first championship in, but by then Earnhardt was long gone, replaced by Morgan Shepherd. Stacy drifted out of the sport for good at the end of that season, scoring four wins as an owner over his seven years in the sport.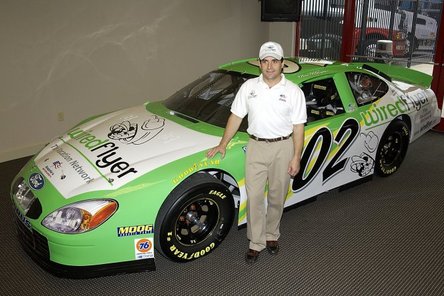 Angela's Motorsports was due to debut in the 2003 Busch Series season, with a dream team of driver Mike McLaughlin, crew chief Harold Holly, and Robert Yates Racing equipment. They even posted some of the fastest times in preseason testing that season.
It's a shame, then, that Harkness was an ex-stripper turned con artist who tried to scam sponsor Wired Flyer out of their money and eventually ran off while many were left with an empty bag. She was eventually captured in 2005 and sent to jail, the race team her greatest hoax.
Jamie Squire/Getty Images

He had plenty of chances to clean himself up, but three strikes for multiple drugs left Hmiel out of NASCAR permanently.
The first came for heroin in 2003, but after reinstatement, he tested positive for both marijuana and cocaine in 2005, and failed once again in February 2006.
Hmiel used the suspension to turn his life around, but a serious USAC accident in October 2010 added a new challenge: paralysis.
Thanks to a positive outlook and the support of his family and many fans, Hmiel continues to work towards recovery to this day.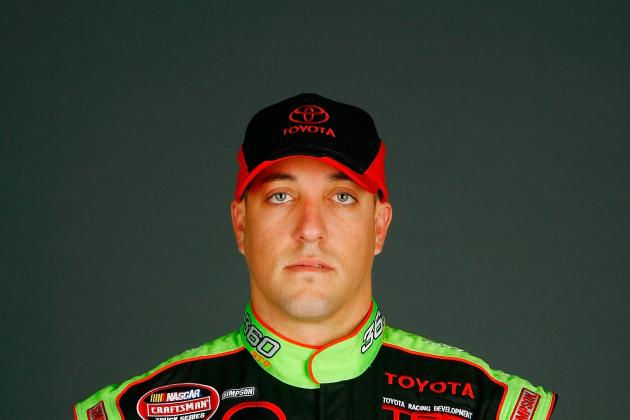 Rusty Jarrett/Getty Images

After launching his NASCAR career with limited Busch Series starts, Walker was due to drive in Trucks full-time for Bill Davis Racing in 2007.
But after dismal performance led to a ride split with Ryan Mathews, Walker failed a drug test in May 2007 and hasn't returned to the series since.
Walker still races, but his temper caused a major scene at a short track earlier this month, when an on-track incident spilled into the pits after the race.
Walker, now sporting dreadlocks, threatened to fight other competitors and eventually spurred an incident in his pit that involved crew members and track security guards.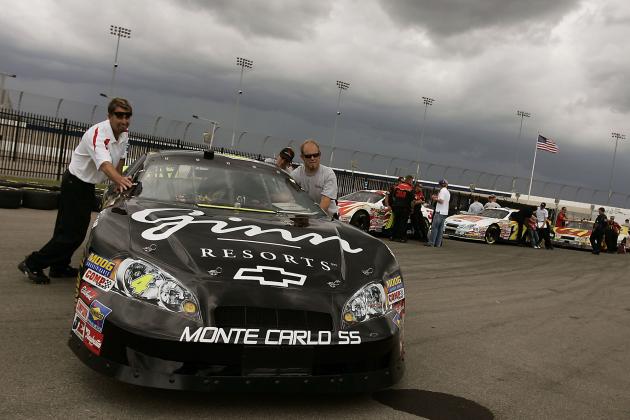 Jason Smith/Getty Images

Ginn was a Florida resort owner who turned his passion for NASCAR into team ownership by purchasing MB2 Motorsports. In 2007, he fielded cars for Sterling Marlin, Joe Nemechek and Mark Martin, who nearly won the Daytona 500 in his debut for the team.
But as the season continued, money became tighter, and eventually a merger with Dale Earnhardt Inc. was in the cards. It meant the end, effectively, for Marlin and Nemechek's careers, while Ginn Resorts slowly eroded as a result of the real estate market's collapse and a host of lawsuits.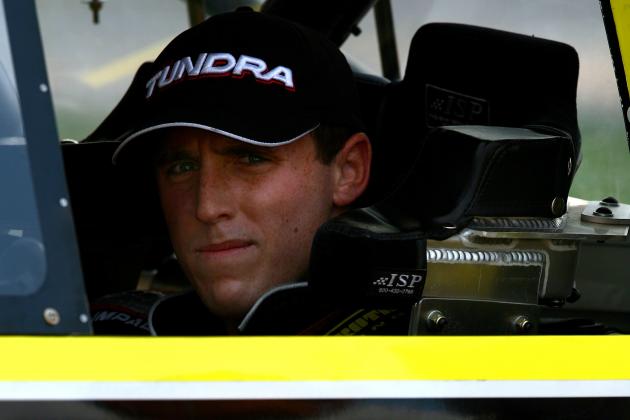 Gavin Lawrence/Getty Images

Fike was a promising driver in the Busch and Craftsman Truck Series before a 2007 heroin arrest at Kings Island amusement park in Cincinnati led to his indefinite suspension.
The story gets worse: in a 2008 interview with ESPN, Fike detailed the downward spiral of his abuse, even admitting to shooting up on race days.
He's never made it back to NASCAR, returning one year later to the midgets, where he originally made his name.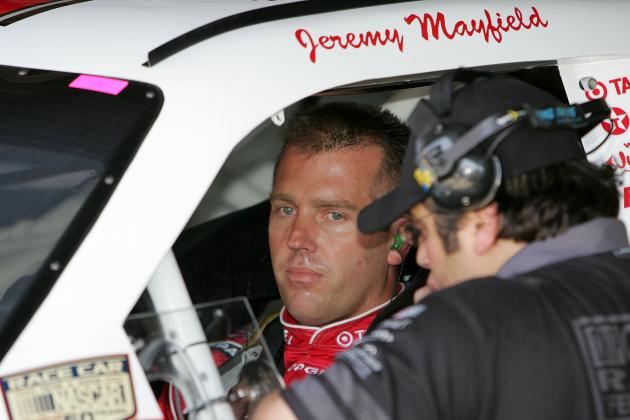 Drew Hallowell/Getty Images

Mayfield continues to insist on his innocence to this day, but according to NASCAR, multiple drug tests came up positive for methamphetamine in 2009.
That began a long and twisted saga that included accusing his stepmother of the fatal shooting of his father, bankruptcy, and a documentary that hasn't yet seen the light of day.
Mayfield's wife Shana remains active on Twitter, having provided an interesting point of view on A.J. Allmendinger's recent positive drug test, but the former Chase for the Sprint Cup challenger will likely never race in NASCAR again.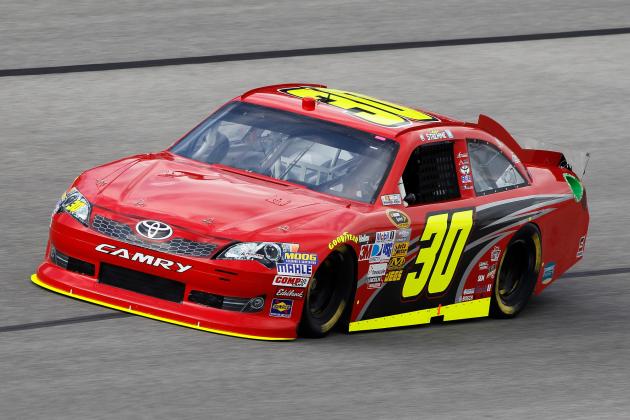 Todd Warshaw/Getty Images

This one is mostly for the fans who like to see complete fields where every car races. Starting and parking has become somewhat of an epidemic in the past few years, as sponsorships have dwindled away or conglomerated within top teams.
Many drivers, from those in family operations trying to save up enough money to run a decent race to longtime drivers like Joe Nemechek, qualify, pocket the check, and go on to the next weekend.
It's not a popular way to get by, but if nothing else, it keeps plenty of folks employed and paid.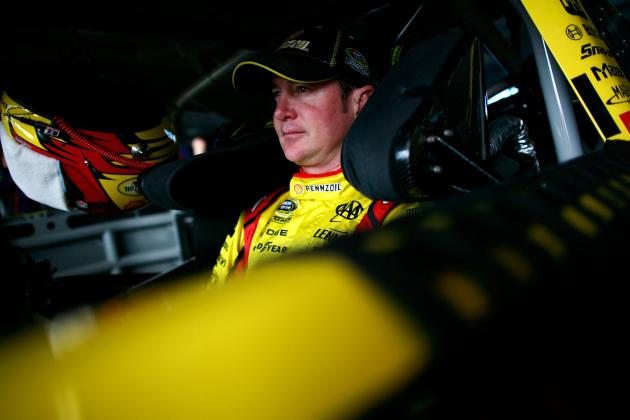 Tom Pennington/Getty Images

He's had a history of immature behavior in the past, but Busch's tirades against both his team and the media last season set new depths in the 2004 Cup champion's career.
From ripping a transcript from Jenna Fryer's hands to rudely dismissing Jerry Punch from an interview at Homestead, Busch earned himself a swift exit from Penske Racing at the end of last season.
This year, he's with Phoenix Racing and looking to redeem himself in the public eye, but the jury remains out on that. His talent will guarantee him plenty of second chances at the Sprint Cup level, but his attitude may torpedo any chance of him returning to Victory Lane.