WWE Raw 1000: 5 Things I Want to See Happen Monday Night
in10words.wordpress.com
If you read my columns or slideshows, you know I am a man who loves controversy.
Big promos, even bigger storylines and even more shock and suspense.
It's the wrestling fan in me.
A Monday night's 1,000th episode of Raw is ideal for such events. And as fans we should all expect something huge to happen.
We already have a wedding, a title match and the reunion of DX. What more could you ask for?
Don't ask, because you know I will tell you.
Here are some things I want to see happen in the three hours of Raw that would certainly make our jaws drop.
Tension Between Shawn Michaels and Triple H
onlybobsopinion.net
DX is supposed to open the show at 8 p.m. And we know they are the most controversial tag team when it comes to antics.
What will they come up with to kick things off on Raw?
How about this scenario: A preview of WrestleMania?
We are not going to see Triple H and Undertaker again and the WWE did what it could to promote the hell of a year-long feud between The Rock and John Cena last year. Could HBK vs. HHH rock the house in New Jersey?
Of course it could.
Both men could be the headline of wrestling's main attraction and we wouldn't think anything different of it.
Better yet, we would LOVE it.
Mike Tyson in the Ring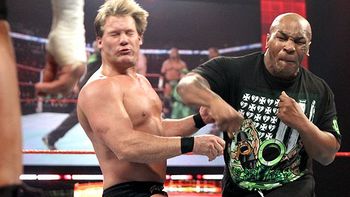 inquisitr.com
Since his appearances on The Hangover, "Iron Mike" has been a hot commodity.
Bring him to Raw and see what happens.
The WWE Hall of Fame inductee would rock the house.
Just don't get him to rap or sing anything on screen.
But having Tyson there just makes sense.
Kane, Undertaker and Paul Bearer Together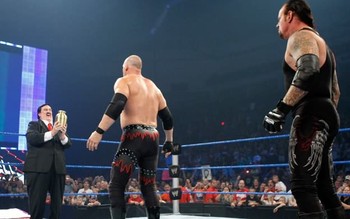 wrestling18.com
This could be the prelude to WM 29.
I have said it once and will say it again: We need to see Kane and the Undertaker in the ring again in an epic battle.
This just makes sense.
No one else is linked to "The Dead Man" more than Kane and the script would live on. Bring in Bearer and you have the holy trinity.
What a beautiful thing.
Family Suspense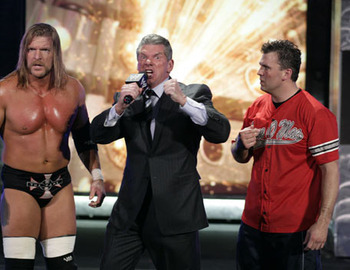 wrestlingvalley.org
We all know this cannot happen because Linda McMahon is running for office, but wouldn't it be great to see some of the old family arguments that became a staple of Raw?
Maybe the return of Stephanie McMahon to the small screen to yell at daddy some more. Or how about Shane-O-Mac getting in the ring and selling it?
Oh, those were the good old days.
Just a little bit of controversy with the McMahons makes us all happy.
The Return of Ric Flair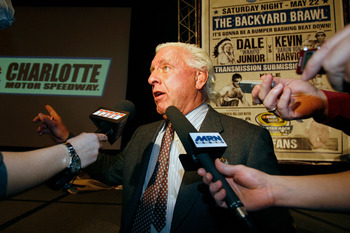 Jason Smith/Getty Images
Woooo!
Not sure this can happen, but since he is a free agent, let the greatest wrestler in history come on Raw and style a bit.
But note to Flair, leave the booze at the hotel and please clean yourself up.
Flair embodies everything about wrestling. And while a member of the Horsemen and Evolution, Flair helped advance careers like Arn Anderson, Barry Windham, Triple H, Batista, and Randy Orton.
Let's just hope if he shows up, it is the Flair of old, not the most recent version.
Keep Reading