UFC 149 Results: Tim Boetsch and the Top 10 Middleweights in the UFC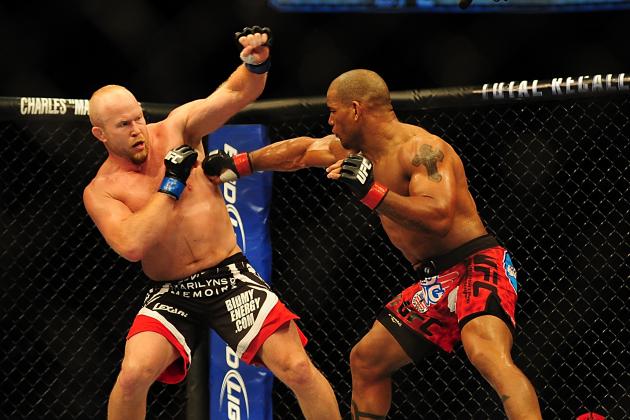 Anne-Marie Sorvin-US PRESSWIRE

On Saturday night, the co-main event of UFC 149 featured a middleweight fight between Tim "The Barbarian" Boetsch and the former Bellator middleweight champion, Hector Lombard.
Many expected this match to be an absolute brawl, but it turned into more of a strange event, with neither fighter really engaging all that much.
Be that as it may, Boetsch earned a win over a big-name competitor, and is now one of the best middleweights in the planet.
Let's take a look at the others.
Begin Slideshow

»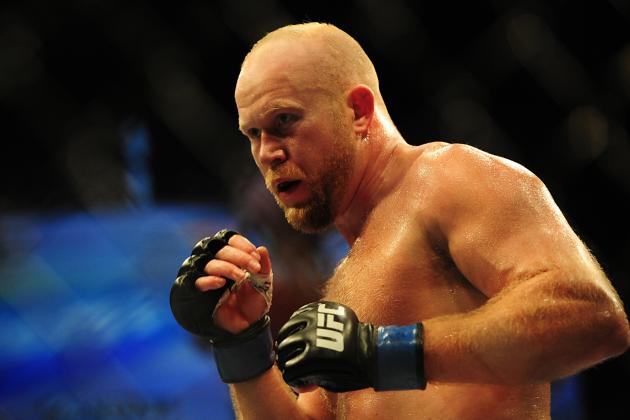 Anne-Marie Sorvin-US PRESSWIRE

Tim Boetsch's performance at UFC 149 was not pretty, nor was it impressive, but he did earn a win over a fighter who many considered to be one of the best middleweights in the world.
Prior to that, Boetsch knocked out Yushin Okami in the third round, in Japan. That's no small feat.
Boetsch should be fighting another top contender next.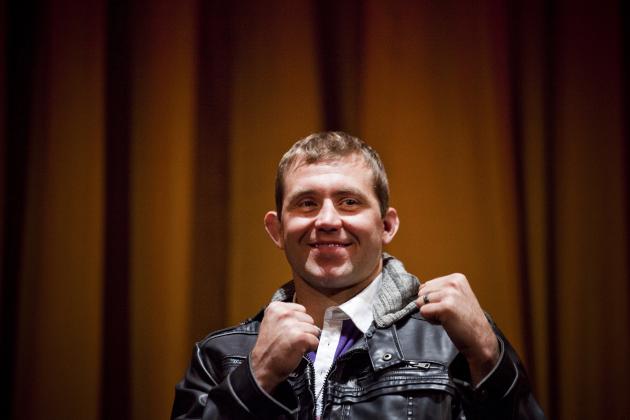 Michael Nagle/Getty Images

Alan Belcher is making a serious run in the middleweight division these days.
Belcher has strung together four straight victories, including a big TKO win over Rousimar Palhares at UFC on Fox 3.
Belcher is probably two to three fights away from a title fight, but if he looks impressive in any of those matches, he could find himself staring across the Octagon at Anderson Silva next.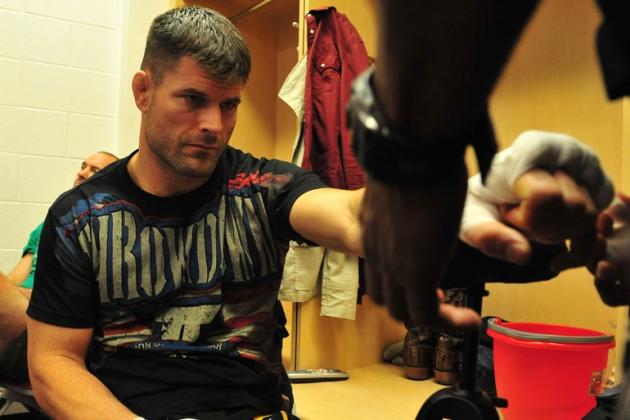 Brian Stann's last fight saw him earn a vicious knockout over Alessio Sakara, his first fight since a submission loss to Chael Sonnen at UFC 136.
His next fight will be against Michael Bisping at UFC 152.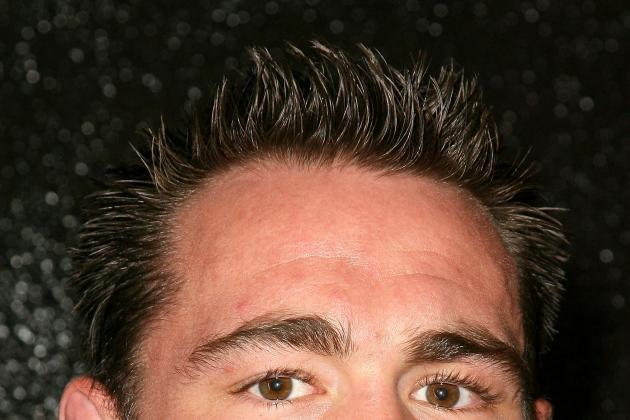 Valerie Macon/Getty Images

Jake Shields has announced a return to the middleweight division, and he will face Ed "Short Fuse" Herman at UFC 150.
Shields hasn't fought at middleweight since he defeated Dan Henderson by unanimous decision on CBS.
The fight against Herman should give a good idea where Shields truly stands in the middleweight division.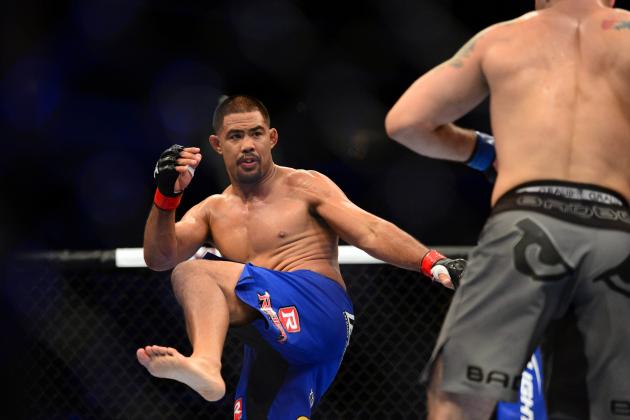 Kyle Terada-US PRESSWIRE

Prior to his fight against Chris Weidman, many were saying that Mark Munoz was only one or two wins away from a shot at the middleweight title.
Weidman had other plans, as he knocked Munoz out in the second round.
Hector Lombard was talking about wanting to fight Munoz, and he may now get that chance.
Mark Kolbe/Getty Images

Michael Bisping is one of the most hated fighters in the UFC, but he could also be one of the best.
At UFC on Fox 2, he fought to a decision with the former title challenger, Chael Sonnen. Many thought that Bisping had taken home the decision.
Alas, it was not to be, and Bisping will now fight Brian Stann at UFC 152 in the ultimate "good guy vs. bad guy matchup."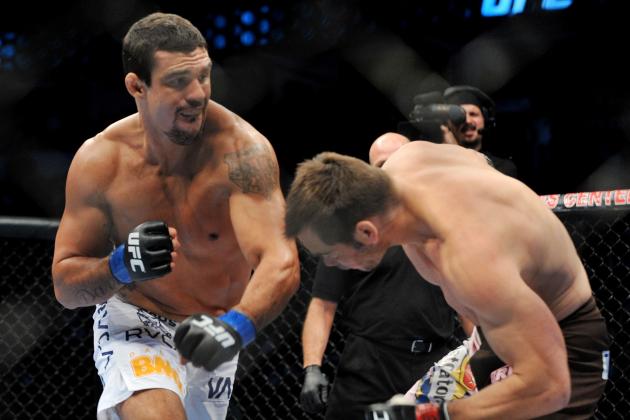 Jon Kopaloff/Getty Images

Vitor Belfort is one of the best knockout artists in the middleweight division. He just isn't as good as Anderson Silva.
Belfort is 7-1 in his last eight fights, and has finished his opponent in six of those wins. He has five (T)KOs and one submission.
His next fight is yet to be announced.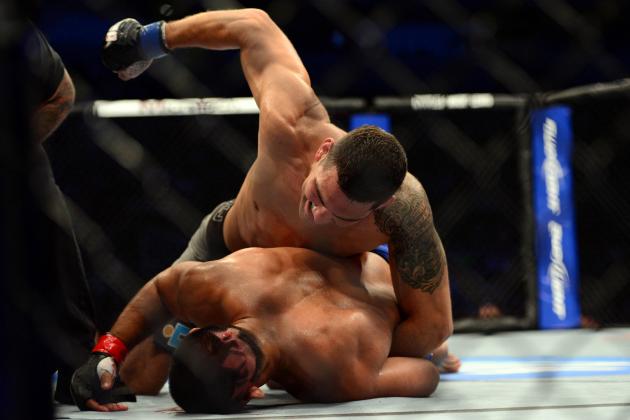 Kyle Terada-US PRESSWIRE

With a beautiful second-round finish of Mark Munoz in a headlining event on Fuel TV, Chris Weidman has proven that he is a serious threat in the middleweight division.
Weidman is now 9-0 in MMA, 5-0 in the UFC and 2-0 against top 10 middleweights.
Weidman may be next in line for a shot at Anderson Silva.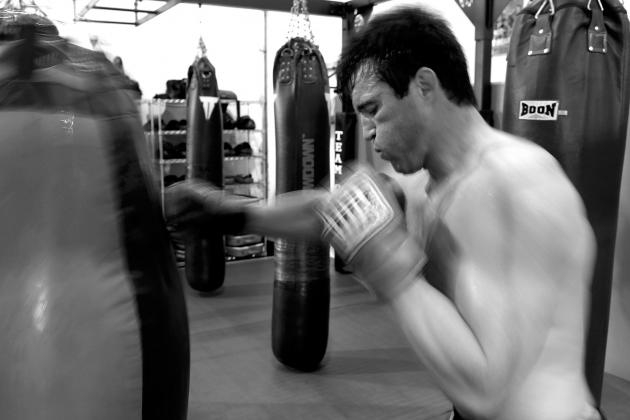 Jonathan Ferrey/Getty Images

Chael Sonnen remains the No. 2 middleweight in the world.
As the only person to every truly challenge the champion, Anderson Silva, he will have the distinction as the No. 2 middleweight until someone else beats him, or until someone else truly challenges Silva.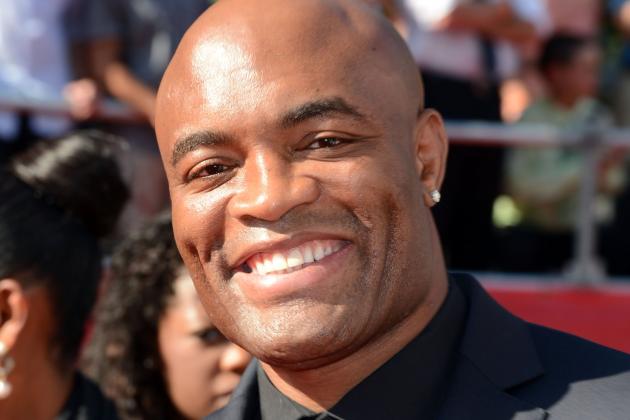 Frazer Harrison/Getty Images

Anderson Silva is still the best middleweight in the world. I don't think anyone will argue that.
Tim McTiernan is a Featured Columnist for Bleacher Report. For the latest news on everything MMA, follow him on Twitter @TimMcTiernan.