WWE: 10 Reasons Past Superstars Should Continue to Be Featured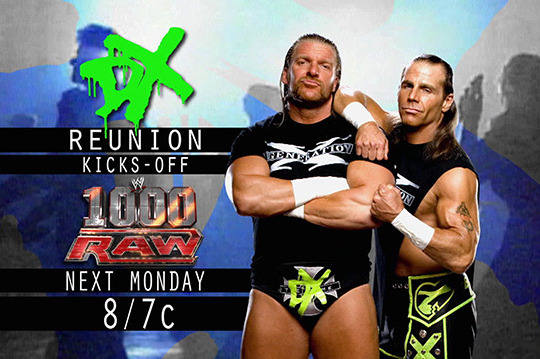 Photo courtesy of WWE.com
This Monday's historic 1,000th episode of Raw was undoubtedly a blast from the past.
The show featured a slew of legends and Hall of Famers from throughout the WWE's history who have helped the company grow to the powerhouse it has become today.
An episode as star-studded as the 1,000th episode was a rare occasion, however, something we probably will only see once every decade, if that.
But even though we aren't going to see Mick Foley, The Rock and Roddy Piper on Raw every week, the WWE would be wise to continue to use some major names from the past.
Why? Well, here are 10 reasons why WWE superstars from the past should continue to be featured on Raw and SmackDown.
Begin Slideshow

»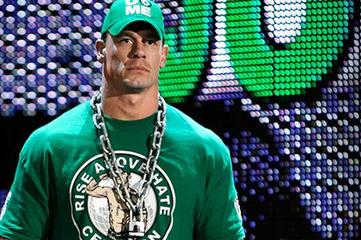 Photo courtesy of WWE.com
I'm a firm believer that every wrestling fan (minus the ones who are too young) should develop at least some sense of wrestling history.
It would be ridiculous to expect everyone out there to be an encyclopedia of wrestling knowledge who can spew off thousands of wrestling facts without even having to think about them.
But just like with history classes in school, I like to think that you should have at least a general understanding of the past in order to better understand the future.
The WWE can help educate its new generations of fans by bringing around legends from the past, even if it's just every once in a while.
By featuring someone like Vader or Sycho Sid, the WWE will give today's fans a little slice of what happened in the past, and hopefully, will make them eager to learn more about wrestling history.
In turn, this would help the current crop of fans appreciate the legends who built the WWE's foundation and better understand wrestling as a whole.
Any business is about giving the consumers, or fans, what they want.
When it comes to the WWE, the fans often want to see things simply for nostalgic purposes.
They'll watch Raw in large part because of today's superstars, but in the back of their minds, they're thinking, "Man, it would be great to Steve Austin or Bret Hart come back for one more storyline."
Obviously, there's a line between legend overload and the proper use of legends.
But if WWE officials realize that the fans love seeing superstars from the past (even if the appearances are short-lived or only happen once), it would be dumb for the company to not feature major names of the past at least on a semi-regular basis.
The fans, including me, love to see legends from the past show up from time to time, as long as they're used properly.
Why deprive us of that?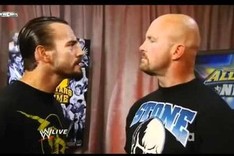 Every wrestling company needs to have a blend of legends, major names and rising stars.
That's true all the way down to the independent scene, where the best indy promotions out there have young guys looking to make a name for themselves, veterans who have been around the block a few times and then the legends who have succeeded on the big stage.
Heck, even TNA has this with guys like Hulk Hogan, Sting and Kurt Angle as its legends, Jeff Hardy, RVD and AJ Styles as its big stars, and Austin Aries, Bobby Roode and James Storm as the ones who are rising to the top of the company.
The WWE has to do the same thing.
It has to feature legends (Triple H, Undertaker, Chris Jericho, etc.), big names (John Cena, CM Punk, etc.) and up-and-comers (Dolph Ziggler, Cody Rhodes, Wade Barrett, etc.). It can't feature one or two of the three—it needs all three to make the company work.
The perfect blend for any wrestling company requires older and newer draws, and it needs legends from the past around to make that work.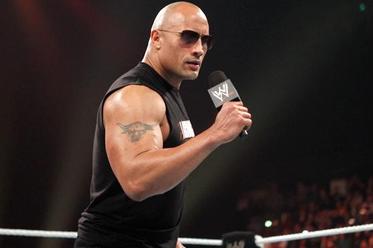 Photo courtesy of WWE.com
I know fans who watch wrestling only because of the chance that they will be able to see stars from the past.
In fact, just the other day, I had a conversation with a friend of mine who said that he probably hadn't watched wrestling in five years, but was definitely tuning into the 1,000th episode of Raw.
Why? Well, in his own words, it was because that's "the only way" he can watch it.
He explained that he doesn't really care for the WWE in its current state too much, but he'd definitely watch a show that featured The Rock, Mick Foley and other legends from the past.
I'm sure he's not alone, either.
There are tons of casual wrestling fans out there who will only watch Raw or SmackDown if the show is going to feature a big-name legend from the past, and the WWE should try to accommodate those fans (but not go too far with that accommodation).
After all, you do not want to alienate a big chunk of your potential TV viewing audience.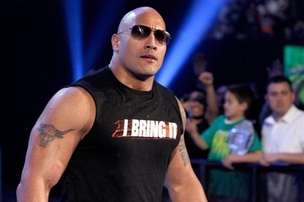 Photo courtesy of WWE.com
Who has more credibility among wrestling fans: The Rock or Sheamus?
How about "Stone Cold" Steve Austin or Alberto Del Rio?
You get the point: No matter how big a current WWE star is (outside of maybe John Cena, CM Punk and a few others), the average major legend from the past is going to have more credibility among wrestling fans than any star on today's roster.
In other words, the fans are going to pop louder for a major legend and be more interested in a storyline involving that legend quite simply because he has a better track record and more name value than the majority of the guys from today.
That credibility is something that should be highlighted in today's WWE.
When a guy like The Rock comes back, he can be used as a very credible threat to guys like Punk and Cena because the fans know about all of his successes in the past.
If the WWE can use guys like The Rock and Brock Lesnar to bring more credibility to its storylines and the company as a whole, then it should definitely do so.
Past superstars can be used in too many ways to count, but at the top of my list?
To improve the quality of storylines, feuds and matches.
When the WWE brings back a guy like The Rock, he is going to be able to put on amazing feuds and give us great wrestling matches.
Some guys will only be able to do one of the two, but that's OK.
If Dusty Rhodes can come around for a month or two to vastly improve a storyline that Cody Rhodes is involved in, then the WWE should make that happen.
If Ric Flair can create a buzz by returning as an on-screen character, then the WWE should do that as well.
The bottom line is that the legends from the past are legends for a reason, and even if they can't step into the ring and put on a good match these days, they can still do something that improves the overall quality of the WWE.
Imagine if the WWE exclusively featured superstars who have only been on the main roster for a year or two.
That would be an absolute disaster because the roster would not have nearly enough experience to put on a quality show week after week.
But that's where the past superstars come in.
You're kidding yourself if you don't think that putting a young up-and-comer in the ring—whether for a match or a promo—is going to help that young star drastically improve in that specific area.
When Dolph Ziggler and Mick Foley battled it out on the mic prior to the Royal Rumble, do you think that helped Ziggler get more comfortable on the mic? Absolutely.
When The Miz stepped into the ring with The Rock at Survivor Series in 2011, don't think you that helped him improve in some way? Of course it did.
The lesson we've learned from seeing the recent interaction between legends and current WWE stars is that putting a major name from the past in the ring with a major name from today is going to do great things for that current star.
Whether it's improving his mic work on his in-ring work doesn't matter. The simple fact that he's improving is what's really important.
Outside of putting on a quality show, the main goal of every episode of Raw and SmackDown is to generate interest in the WWE product and pop a big TV rating.
The 1,000th episode of Raw did just that, averaging more than six million viewers and generating a massive 4.09 rating for its third hour.
Why? Well, you have to think that much of the 1,000th Raw's success can be attributed to the fact that the main selling point of the show was its focus on the legends.
Raw hasn't been popping anywhere near a 3.8 recently. Yet, all of a sudden, that's exactly what it did.
Come on, you and I both know that the main reason this happened is because of the advertised appearances of guys like Shawn Michaels, The Rock and Brock Lesnar.
That tells us that there is a huge interest among WWE fans to see past superstars return to the company, even if they're only one-off appearances.
If the WWE popped such a massive rating with a show that was loaded with past stars, then chances are that it would still pop a higher rating even with just a legend or two advertised beforehand.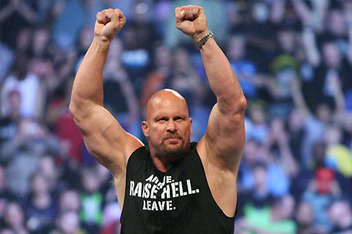 Photo courtesy of WWE.com
The WWE is a business, and at the heart of any successful business is its ability to generate a profit.
Vince McMahon's company does that better than any other wrestling promotion in the world, and it does so at least in part because of its use of past superstars.
The Rock helped increase the pay-per-view butyrate at Survivor Series 2011 and WrestleMania 28, Brock Lesnar created a huge post-Mania buzz at Extreme Rules, Shawn Michaels is still helping sell DX merchandise, etc.
As you can see, the point I'm trying to make here is that the WWE wouldn't bring in The Rock, Brock Lesnar or "Stone Cold" Steve Austin if they weren't going to make the company money.
But the WWE brings those guys in because they are draws, and when a guy's a draw, his presence in the WWE leads to higher TV ratings, bigger PPV buy rates and more merchandise sales.
That puts more money in McMahon's pocket, which, at the end of the day, is the WWE's ultimate goal.
Until the company's past superstars stop generating interest and making money, there's no reason whatsoever to stop using them.
In order for today's current WWE stars to be taken seriously as big-time superstars, they need to beat major names along the way.
In other words, someone needs to put them over.
A guy like Chris Jericho has made a career out of this, but outside of him, Randy Orton and maybe Kane, there aren't a ton of household names who are willing to lose for the betterment of the company.
That's precisely why past superstars should be brought in to put today's stars over, whether that's verbally or by losing a match.
You can bring in Mick Foley to talk about how great Dolph Ziggler or John Cena are, and it instantly makes those guys seem more credible.
Similarly, you can bring in "Stone Cold" Steve Austin to lose to CM Punk, or Brock Lesnar to lose to Cena, and it does the very same thing.
Having a big-time legend from the past lose to a current star results in no hurt whatsoever (except maybe to that legend's ego), but it does wonders for whichever star he puts over.
Drake Oz is a WWE Featured Columnist for Bleacher Report. You can follow him on Twitter and ask him any wrestling-related questions on Formspring.