UFC 149 Fight Card: Final Breakdown of the Main Card Odds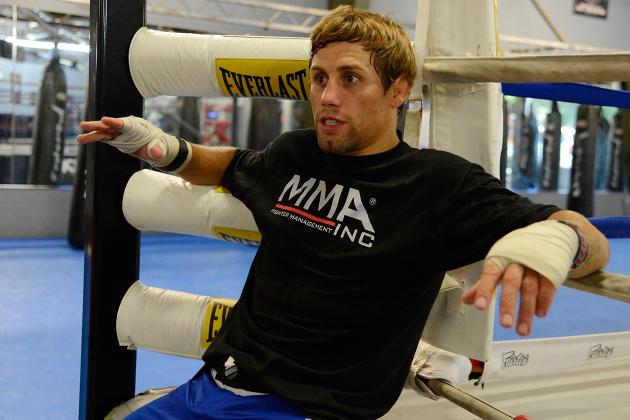 Thearon W. Henderson/Getty Images

If you don't believe that UFC 149 will be the one of the biggest MMA events of the year, then you don't know the sport.
Alright, that's stretching it a bit.
But considering the amount of injuries that have plagued the card, it's a miracle that the UFC is still able to put on a title fight, feature the debut of one of the biggest stars outside the company and showcase some other matchups that should be entertaining.
Having Urijah Faber and Renan Barao in the main event, and featuring stars like Hector Lombard, Cheick Kongo and Brian Ebersole, UFC 149 should still be a memorable fight card.
Here is a look at the final odds for tonight's event.
Begin Slideshow

»
Photo by MMAJunkie
Opening the night's main card will be two up-and-coming welterweights in Matt Riddle and Chris Clements.
Both guys are looking to make a name for themselves, and what better way than scoring an exciting victory on the main card of a PPV?
Riddle has more UFC experience coming into this bout, but Clements is on a five-fight winning streak and has earned all but one of his wins by knockout.
It's really a toss-up who takes this fight, but oddsmakers like Riddle as a slight favorite.
Odds: Riddle (-140) over Clements (+120)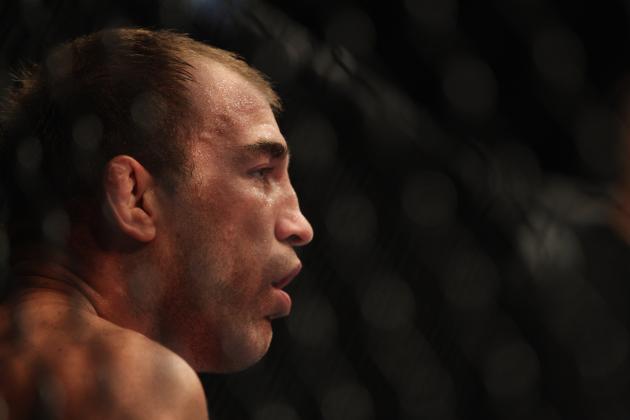 Mark Kolbe/Getty Images

In the second welterweight clash on the main card, unorthodox vet Brian Ebersole will take on up-and-comer James Head.
Ebersole comes into this bout just four weeks removed from his victory over TJ Waldburger.
Ebersole is known for throwing some crazy moves inside the cage, and his personality outside of it.
James Head, on the other hand, is looking to make another splash in the division.
Head has ended all but one of his fights by knockout or submission and can be dangerous on the ground.
I agree with the oddsmakers, though, as Ebersole comes into this bout a big favorite. Thanks to having over 60 fights to his resume, Ebersole should have already experienced anything Head can throw at him.
Odds: Ebersole (-400) over Head (+325) at betanysports.eu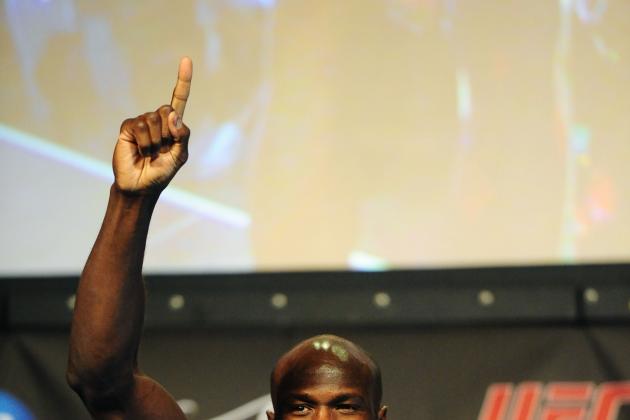 Mark J. Rebilas-US PRESSWIRE

In the only heavyweight fight of the night, French kickboxer Cheick Kongo will meet young up-and-comer Shawn Jordan.
Kongo comes into this fight with the experience edge over Jordan, with 10 career knockouts and 16 career UFC fights.
Kongo can be a dangerous striker who, after his fight with Pat Barry, proved that you can never count him out.
Jordan is still green in the sport, but he has already proven that he has the athleticism and power to take anybody out.
Oddsmakers like Jordan as a slight favorite, but it could go either way.
Odds: Jordan (-120) over Kongo (+100) on betanysports.eu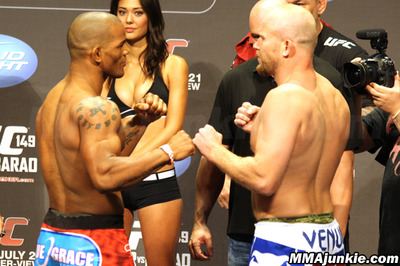 Photo by MMAjunkie
The co-main event of the night will feature two middleweights looking to get one step closer to a shot at Anderson Silva, as Hector Lombard will take on Tim Boetsch.
Lombard makes his long-awaited UFC debut after a lengthy run at the top of Bellator's middleweight division.
While he has not lost in nearly 30 fights, Lombard has never met the kind of competition that the UFC has to offer.
Boetsch, on the other hand, has, and he's not lost since dropping down to middleweight last year.
Boetsch only has a puncher's chance to many oddmakers, and I would have to go with them.
I don't want to ever count him out after seeing his comeback against Yushin Okami, but I believe Lombard is a top-level fighter.
Odds: Lombard (-380) over Boetsch (+315)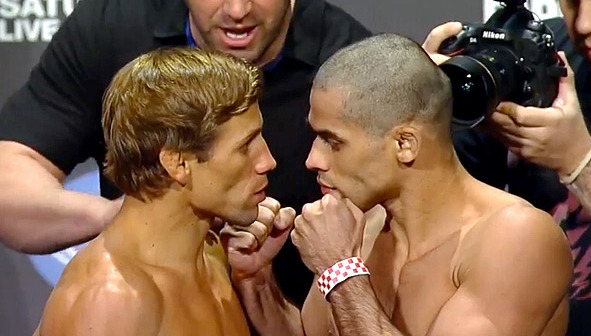 Photo by MMAWeekly
The long-awaited bantamweight battle between Urijah Faber and Renan Barao is finally here.
The winner will be called interim UFC champion and should have the next shot at Dominick Cruz, while the loser will have to work his way back up.
Barao is on a long winning streak, but he's arguably facing the toughest challenge of his career.
Faber, on the other hand, knows what it is like to be in this type of bout. But he may not have faced anybody with the skill that Barao has.
Although he has not faced anybody of Faber's caliber, the cards are still on Barao's side, as oddsmakers have him the favorite in the fight.
Don't count out just how much heart Faber has, though.
Odds: Barao (-190) over Faber (+165) at betanysports.eu