WWE RAW 1000: Complete Preview, Rumors, News and More for July 23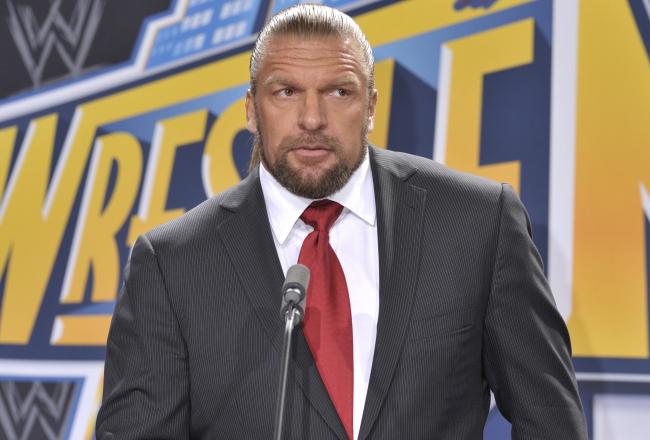 Michael N. Todaro/Getty Images
Vince McMahon and the WWE have gone all-in on the 1,000th edition of their flagship show, RAW.
The week the entire WWE Universe has been looking forward to for a long time is finally upon us, and the excitement for this event is at pay-per-view level.
With several of the biggest stars in wrestling history scheduled to make returns, there is little doubt that this will be one of the most unique WWE shows the fans will ever see.
As much as three hours of RAW every week scares the people that know about the business side of things, this event will be amazing through and through.
Will RAW 1,000 live up to the hype?
Where: Scottrade Center, St Louis, MO
When: Monday, July 23 at 8 p.m. ET
Watch: USA Network
Nostalgia Pops All Around
Between The Rock, Mick Foley and so many other veterans, the WWE has reportedly spared no expense in putting on the greatest show of the year. If you love nostalgia pops, RAW's 1,000th episode is the show for you.
Question on Everybody's Mind: Whose return will shock us?
While the reports of the Undertaker coming back will be amazing, there are names that WWE hasn't mentioned that will get fans super excited. Rumors have Stone Cold Steve Austin coming back, and there is no doubt that he would be the biggest name WWE could get.
Hype Meter: 5 out of 5 attitude-era returns
While I still firmly believe that the Attitude Era is very overrated and fans have become ignorant to the many issues that plagued that time period, there are stars from that era that were undeniably great.
With DX and The Rock in the building, RAW's 1,000th WILL NOT be PG.
Rumor Mill: Undertaker's Possible Appearance for RAW 1,000 (Justin LaBar)
Punk vs. Cena
While the majority of the fans wanted John Cena to gain an edge by cashing in his Money in the Bank briefcase on an injured CM Punk, the character Cena has built wouldn't do that. The WWE won't allow their best role model to take any shortcuts.
Question on Everybody's Mind: Who walks out of RAW 1,000th champ?
While the rumors have the WWE wanting Punk to be champion walking out of the biggest episode of RAW in history, there is no way they allow that to happen. Cena is the face of the company, and they want all the video packages to include Cena winning the gold.
Hype Meter: 4 out of 5 PPV-worthy matches
Say what you want about the WWE wanting Cena with the belt when they look back through the annals of time, but they are giving the fans a serious PPV match. This is what we thought would happen at SummerSlam, but the company is giving it to us for free. Let's see how it ends, though.
Rumor Mill: Rumored Winner of WWE Title Match (Pro Wrestling Inc. via PWinsider.com)
Daniel Bryan and AJ's Wedding
In what should be an amazing show overall, the WWE wanted to cram all the memorable moments they could into their biggest event. A wrestling wedding is the best way to ensure complete anarchy.
Question on Everybody's Mind: Who is going to interrupt?
While there are many amazing feuds for Bryan, the WWE has built the storyline featuring Kane this Friday on SmackDown when AJ got involved with Bryan and The Big Red Machine's match and almost locked lips with the monster again.
Hype Meter: 3 out of 5 potential busts
As much as the fans love Daniel Bryan and AJ, feuding with Kane could be a letdown. If they are turning the duo face or just involving them in a frivolous battle, this will be terrible; if this is a full-blown heel-couple turn, it will be amazing.
Rumor Mill: Dolph Ziggler Furious With Sin Cara (WrestleZone)
If you need for WWE RAW talk, check out Ring Rust Radio with a full preview of the latest rumors and chatter about what exactly fans should expect on the 1,000th episode of RAW.
Check back for more on the World Wrestling Entertainment as it comes, and visit Bleacher Report's Wrestling Page to get your fill of WWE/TNA. For more Wrestling talk, listen to Ring Rust Radio for all of the hot topics you just can't miss (some language NSFW).
This article is
What is the duplicate article?
Why is this article offensive?
Where is this article plagiarized from?
Why is this article poorly edited?