London 2012 Predictions: Why Usain Bolt Can Be Upset in the 100m Race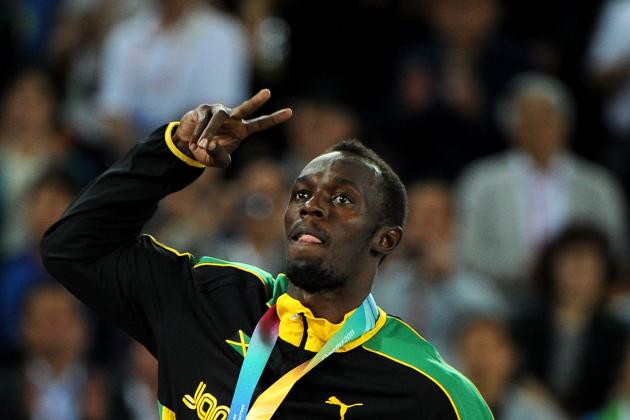 Stu Forster/Getty Images

Usain Bolt has been dominating the track since 2008. But this year, he may end up having to relinquish his throne at the top.
There are new rules and new faces in the 100 meter dash at the London 2012 Olympics, so that means new challenges for the world's fastest man. Here are the reasons why Usain Bolt may not run away with the gold in the 100 meter race.
Begin Slideshow

»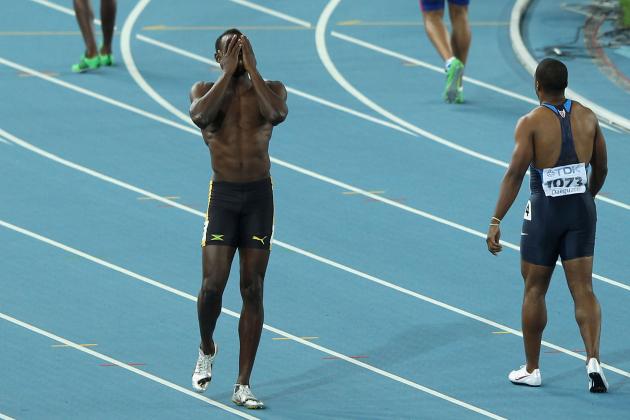 Ian Walton/Getty Images

Track and Field has a new zero-tolerance rule for false starts. This will affect every single runner in every race.
Bolt knows that better than anybody else. In the 2011 World Championships, Bolt was not able to retain his 100-meter title because he was a casualty of the new "one and done" false start rule. He has been the most well known competitor to fall victim to the new rule.
Bolt does not get off to good starts to races. In 2008, he had the speed to blow past his opponents, but he has been trying to improve his starts.
That being said, trying to get a good start may be in his head in the race in London and could have an affect on him. Who knows if a false start could happen again.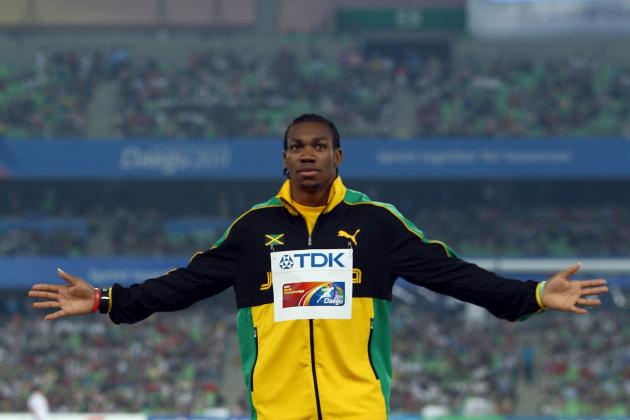 Mark Dadswell/Getty Images

Bolt's biggest rival in London's 100m race comes from his own country. Fellow countrymen and 100m relay teammate Yohan Blake is Bolt's newest competitor.
In the 2011 race from which Bolt was disqualified, Blake rose to the occasion to win his first gold medal. He ran 100m in under 10 seconds seven times during the 2011 season. Still not buying Blake?
He also was able to beat Bolt twice in the Jamaican Olympic trials. Blake has the confidence in knowing that he has beaten Bolt before.
Confidence can go a long way and with Blake's confidence increasing with each race, Bolt might go down in London.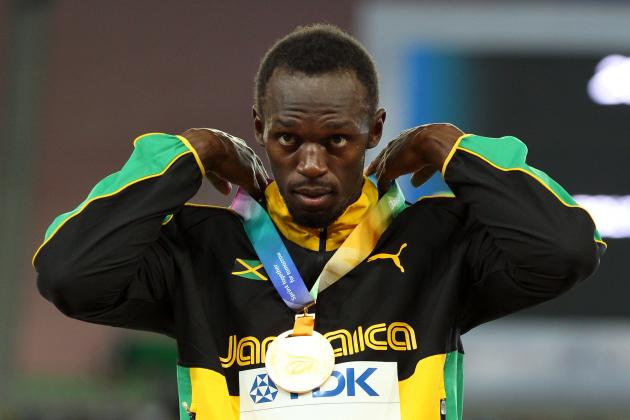 Mark Dadswell/Getty Images

Bolt is the world's fastest man and currently owns the fastest 100m time at 9.58 seconds. However, repeating as an Olympic gold medalist is one of the toughest sport's feats.
Since the first Olympic 100m race back in 1896, there has only been one runner to to win gold medals in this race back-to-back. Only one. That title belongs to Carl Lewis; he was able to do so in Los Angeles back in 1984 and in Seoul in 1988.
It is too hard to achieve such a goal because every four years comes bigger, faster and better competition. With competitors such as Blake, Asafa Powell and a healthy Tyson Gay, Bolt will have a tough time retaining his Olympic Gold medal in London.