WWE: 5 Suggestions to Improve Sin Cara's Struggling Career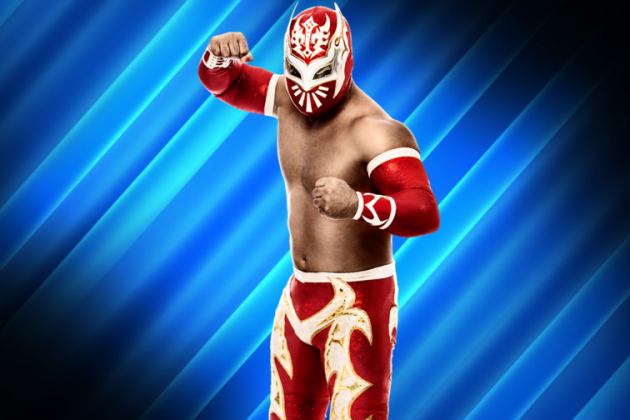 mrawesomewwe.deviantart.com
I like Sin Cara. I really do, or at least I used to like his former self, Mistico.
I know the WWE likes to over exaggerate things every once in a while, but the truth is that when it comes to Sin Cara, the WWE is actually understating how popular this guy was in Mexico (and around the world).
There was a time in Mexico when Sin Cara (Mistico) would not only headline every card he was a part of but also sellout arenas. In fact, Sin Cara was so popular that the Wrestling Observer Newsletter awarded him the Best Box Office Draw of the Decade (2000-2009) and placed the Mexican superstar above the WWE's own John Cena.
So what's changed? How did the Wrestling Observer's 2006 Best Wrestler of the Year go from being the hottest superstar in the world to a struggling mid-card wrestler in the WWE?
What small changes can be made to make him a top star again?
Begin Slideshow

»
puroresumission.com
I know this might seem like a dumb suggestion, but having wrestled in the past both with a mask and without one I can honestly say that wrestling with one is awful.
I have never wrestled in a mask with mesh over the eyes, but knowing how tough it is to wrestle in a regular mask I can only imagine how difficult it is to wrestle in a mask with such low visibility.
I understand the point of the mesh over the eyes. His name is Sin Cara—faceless—seeing his eyes would ruin the illusion of him being a mystical creature, but the truth is that a little face paint and some colored eye contacts could just as easily do the job.
The mask pictured on this page is one of Sin Cara's old masks. Does it look as cool as his new mask, not really. Is it cool anyways? Yes.
Have him return to wearing a more traditional mask. It's hard enough being a masked wrestler. Is there a reason why Sin Cara has to make it harder on himself?
I think Heath Slater says it best in his interview:
"How in the world am I supposed to be wrestling when it's dark?"
So, not only does Sin Cara have little visibility with a mask on, but he also wrestles in the dark? Why?
Like the mesh over the eyes, I understand the point of Sin Cara's weird lighting, and I am even sure that it looks pretty cool in a live event, but if you really want Sin Cara to shine then it's time to turn the lights back on.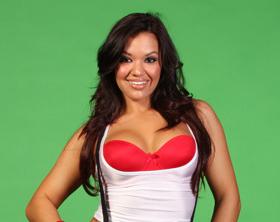 http://www.fcwwrestling.info
I know some people complain about the fact that Sin Cara doesn't speak English, and frankly I don't think his character needs it. He is a faceless hero—he doesn't need to talk.
Remember Snake Eyes from the G.I. Joe series? You know what made him cool? His mask and the fact that he didn't talk. Remind you of anyone?
I honestly don't see how having Sin Cara speak would make him cooler (unless you have him speaking English like La Parka did back in WCW), but I also understand that wrestlers need to be able to voice their gripes against their enemies—enter Sin Cara's manager/valet.
I like the lone Sin Cara figure, but I also think that having him paired up with a manager or valet would be the best way to push his career.
The person pictured in this slide is Shaul Marie Guerrero, better known in the wrestling world as Raquel Diaz.
Raquel comes from a wrestling dynasty that includes her uncle Chavo Guerrero, her grandfather Gory Guerrero and of course her father, the later Eddie Guerrero.
Maybe it is time to bring her out of FCW (where she currently wrestles) and have her do the same job that her mother Vickie has been doing for other wrestlers for years.
Joining Sin Cara could provide Raquel with an opportunity to leave the FCW meanwhile it would also finally give Sin Cara a voice—even if it is not his.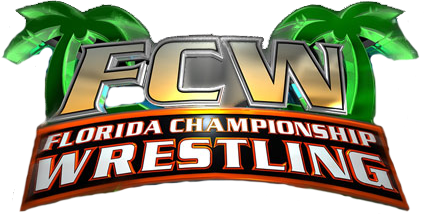 fcwdaily.tumblr.com
I know this might be a little humiliating at this point in his career, but frankly sending Sin Cara down to FCW for a couple of months is less of an insult on his own abilities and more an insult on the way that the WWE dumbs down its wrestling.
Check out a CM Punk or a Daniel Bryan match from their independent days, and it becomes highly noticeable how the WWE limits its wrestlers' move sets.
Again, I understand why they do it, and this is less a criticism on the WWE's policies than on the limitations of televised wrestling.
Having Sin Cara spend a few months in FCW should have happened from the beginning, but it is not too late.
Sin Cara is young, and gauging from his matches abroad in Japan, he is a quick learner. He just needs to be given the opportunity to learn—and a little humility on his behalf wouldn't hurt either.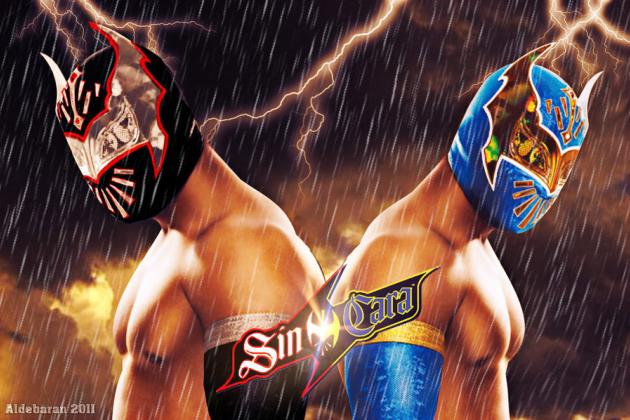 aldebaran2003.deviantart.com
One of the reasons why Sin Cara hasn't been as successful as he was in Mexico is because he lacked a real feud.
Remember that feud he had with Hunico? What ever happened to that? Why was Hunico unmasked so quickly?
I know that some feuds in the WWE seem to go on forever, but if there was ever a feud that needed to last longer than a few matches, it was this one.
Hunico is the perfect guy to bring Sin Cara up to speed on the WWE's style of wrestling, and while their matches did have a some botches, having these two men work together in a program that lasted at least three or four months would have been beneficial for both.
Yes, Sin Cara got injured, but this was before Hunico was unmasked, and now that he's back, why aren't they wrestling again?
Luis invites you to be part of his journey as a sports writer by following him on Twitter:https://twitter.com/luchalibrelife or via Facebook subscription:https://www.facebook.com/lcampos1990