WWE: 10 Current TNA Stars Who Should Be on the 1000th Episode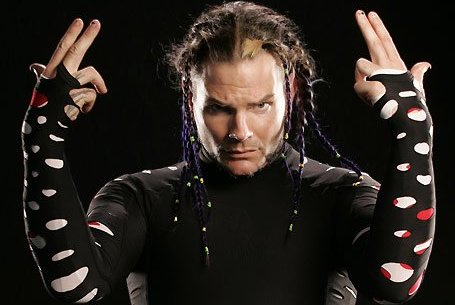 The card for Monday's 1,000th episode of WWE Monday Night Raw is absolutely stacked. From top to bottom, it may just be the biggest Raw in the history of the show.
Household names from the past like DX, Bret Hart and Brock Lesnar are slated to appear on the show. Current stars like Christian, CM Punk, John Cena, Daniel Bryan and AJ will also be an integral part of the show.
Maybe it's just wishful thinking given the recent talent exchange that took place between WWE and TNA, but there is a handful of current TNA stars that should appear on the milestone show.
I can dream, can't I?
Begin Slideshow

»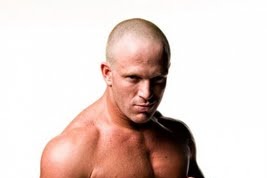 Eric Young is one of two people on this list to have never competed in the WWE.
As loaded as Raw will be, I'm sure the three hour special will have it's fair share of comedy. Eric Young and comedy are synonymous. If we're going be subjected to the WWE's campy comedy segments, why not make them intriguing?
Honestly, part of me wants to see a brief exchange between Santino Marella and EY. Heck, if they can get even a brief match together I would be elated. Both wrestlers have hilarious tendencies in the ring and on the mic, and I would enjoy a segment with these two.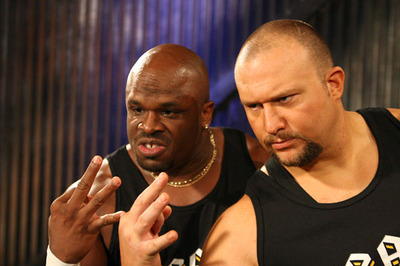 Ray and Devon may no longer compete as a tag team, but they were once a staple of the WWE's tag team division.
I think it would be pretty cool if the Dudleys were to come out and cut a heel promo on the state of the WWE's tag team division only to be cut off by Kofi Kingston and R-Truth.
Even if the Dudley Boyz were to team up for the first time in a while, I'm sure their chemistry would come right back. That's not something that goes away easily.
Ray and Devon could contribute greatly to the show by helping put the tag team division over the top on what should be the most watched episode of Raw in a while.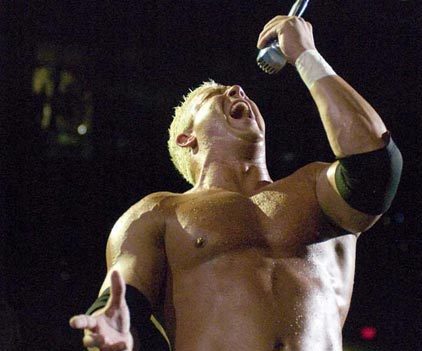 Mr. Kennedy, who now goes by Mr. Anderson in TNA, parted ways with the WWE a few years back. Just prior to his departure, he returned from an injury and proclaimed himself to be a future WWE Champion.
As if this list isn't enough of a stretch, I would absolutely love to see Kennedy interrupt The Rock at the beginning of his promo.
It would be pretty nice to see Kennedy again. He would also make a good verbal punching bag for The Rock.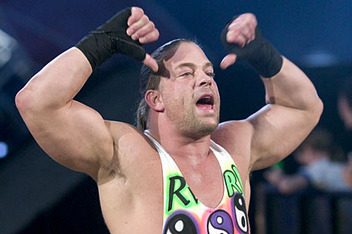 RVD hasn't been under a WWE contract for some time now, but his one-off appearances are always a nice treat.
I would love to see RVD in some kind of backstage segment. Obviously, a quick verbal exchange with Paul Heyman would be great. Another ideal one would be RVD congratulating Punk on all his success. One would think that RVD enjoys seeing Punk succeed since Punk came up through WWE's version of ECW.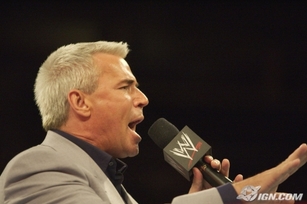 Eric Bischoff is easily one of the best general managers in the history of Raw's 1,000 episodes.
His role would be a simple one.
The amount of heat Bischoff can draw is insane. Since the new Raw GM will be revealed on Monday, it would make sense to have Bischoff interrupt the naming of the new GM, and use the heat he draws to try and put over the new GM.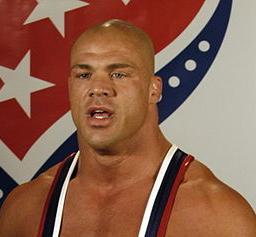 Kurt Angle has been a household name in professional wrestling for over a decade. He made a name for himself competing in the WWE, and is easily one of the biggest and most respected names in all of wrestling.
There's a multitude of different ways Angle could fit into the 1,000th episode of Raw. For example, he's worked with Brock Lesnar in the past so voicing his support for Lesnar and Heyman as they prepare to take on Triple H would make sense.
Considering Angle's history with the company, it's hard to imagine that he won't be there for the momentous occasion.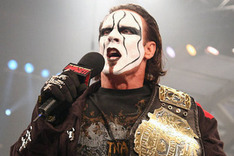 The man named Sting is easily the biggest name in wrestling never to have worked for the McMahons. The closest he has come to appearing in the WWE was probably WrestleMania 27.
It was rumored that Sting was slated to face The Undertaker at last year's Showcase of Immortals. If not at WrestleMania, this milestone edition of Raw would be a great stage for Sting's first WWE appearance.
Imagine this, the 1,000th episode of Raw goes off the air with Undertaker and Sting standing face to face, planting the seeds for a future encounter.
And as if the 1,000 episodes isn't historic enough . . .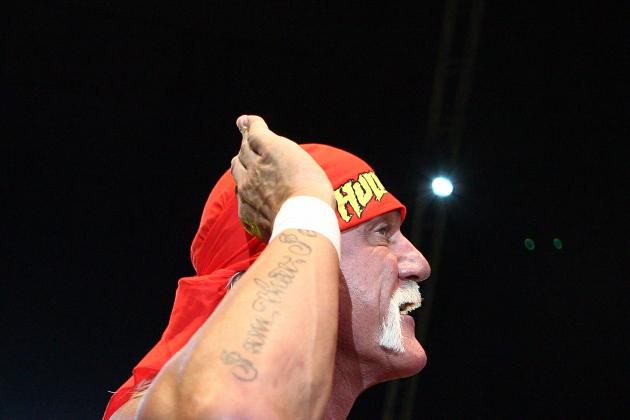 Paul Kane/Getty Images

Hulk Hogan is a no-brainer. He is, without a doubt, the biggest wrestler ever. He made a name for himself over the years by competing in a myriad of different promotions.
It can be argued that the WWE made Hogan as popular as he is today. After all, it was the WWE that saw the birth of Hulkamania!
If nothing else, I would like to see Hogan address the WWE fans about the milestone that is 1,000 episodes of Raw. Hogan has been around since long before the start of Monday Night Raw, and could surely speak on what Raw has done for the world of wrestling in its 1,000 episode history.
I'd be thrilled to see Hogan, so long as he isn't wrestling.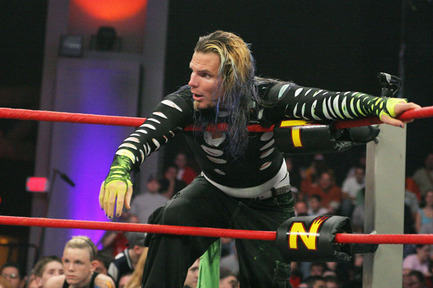 Three years ago, CM Punk defeated Jeff Hardy in a steel cage match in which the loser had to leave the WWE. Hardy has not been seen in the WWE since.
In 2012, CM Punk is the WWE Champion, and one of the biggest names in all of professional wrestling. Since his departure from the WWE, Hardy has joined TNA and is one of Impact Wrestling's biggest names.
Just like Sting and Undertaker, I would love nothing more than a stare down between Punk and Hardy. Perhaps the WWE could even use Hardy to plant the seeds for a CM Punk heel turn, either later in the show or somewhere further down the line.
Michael Prunka is a Bleacher Report Featured Columnist. To stay up to date with his WWE and NHL commentary, you can like his Facebook page and follow him on Twitter.