British Open Live: Analyzing Top Performers of Day 1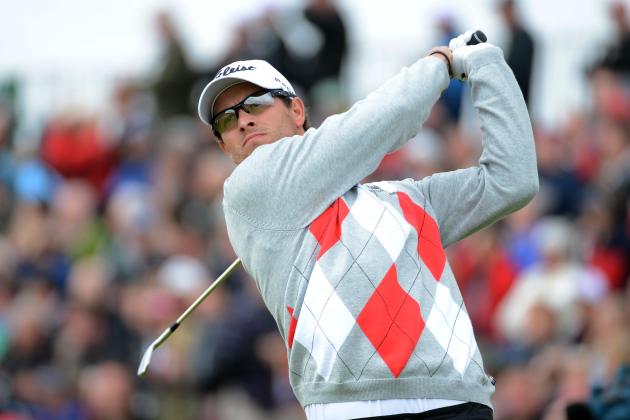 Harry How/Getty Images

The first round of the 2012 British Open from Royal Lytham & St. Annes is nearly complete and we've already seen some fine performances from the game's best.
Several golfers escaped the tremendous amount of sand traps located throughout the course with terrific tee shots and iron play. Others, however, found themselves in the bunker or in the deep rough early and often, which played spoiler to their opening round.
An incredible record was nearly broken though a masterful first-round performance and many championship favorites are among the leaders.
Who played well on Day 1? Let's take a look.
Begin Slideshow

»
Harry How/Getty Images

Bubba Watson's first round wasn't that impressive to me since he wasn't very accurate from the tee box or getting on the green in regulation, but he still sits just three shots back of the lead.
Watson shot par through the first four holes before birdieing his first hole of the day on the par 3 fifth. He would birdie two of the next three holes to put him a three-under par to which he finished the front nine at.
The back nine seemed to give Watson much more trouble than the front, shooting even-par with one birdie and one bogey.
If you watched Watson's performance, you'd know that he's very lucky to be at three-under par going into Day 2 of the British Open. He missed five fairways and several greens, putting him in poor position to play better than par throughout most of his round.
Watson had some incredible saves after terrible tee shots, but if he can get his driving under control, he should be in good shape for a second round performance. If he can't get his tee shots right, I wouldn't be shocked to see him to shoot over-par tomorrow.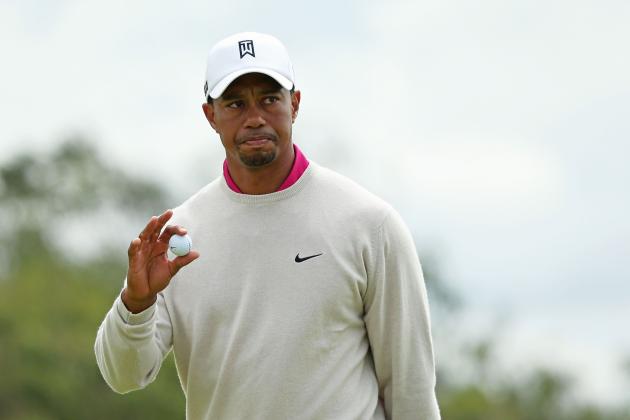 Andrew Redington/Getty Images

Tiger Woods—the favorite to win the British Open—started the major in pure Tiger fashion. Starting on a par 3, which could be troublesome for some golfers, was no issue for Tiger as he would birdie to start his day on a high note.
Tiger would birdie four of the opening seven holes for a great start, showing extreme calmness and control. He would play even-par throughout the remainder of his round with the exception of a bogey on 15, caused by a bad tee shot into the deep rough.
The tee shot on 15 was the only fairway that Woods missed on the day, making him 93 percent accurate with his drives through the first round. Woods didn't have much trouble getting his ball on the green in regulation or with extra putts either.
If Tiger can duplicate this type of performance throughout the entire tournament, it could turn out to be his fourth victory at the British Open and 15th career major championship.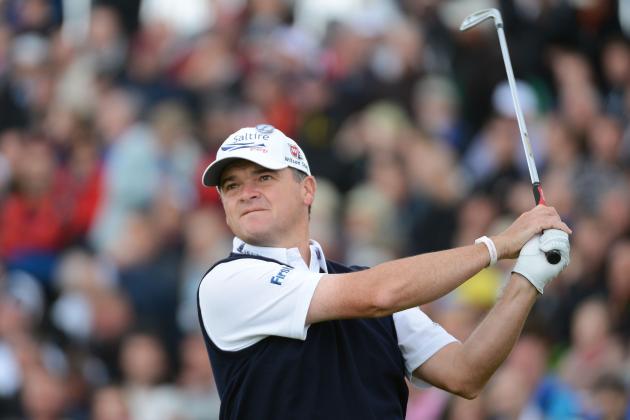 Harry How/Getty Images

Lawrie only has one PGA Tour win over the course of his long career, that being the 1999 British Open at Carnoustie. Today, he put together a round that puts him in good position to try and win another.
Lawrie only stumbled once during the front nine with a bogey at the eighth hole, but still finished two-under par. He was even smoother on the back nine where he played par throughout many of the holes and birdied three of them to finish his day at five-under, one back of the lead.
Tallying just one bogey is no easy feat at Royal Lytham & St. Annes, but Lawrie managed to do it. This was mainly through relatively accurate driving, only missing the fairway on four tee shots.
Lawrie hasn't played since the Masters where he finished in a tie for 24th place, so it will be interesting to watch how Friday's round goes. He played much better in the first round of the Masters than in the second, so a second round drop-off could be something to look for.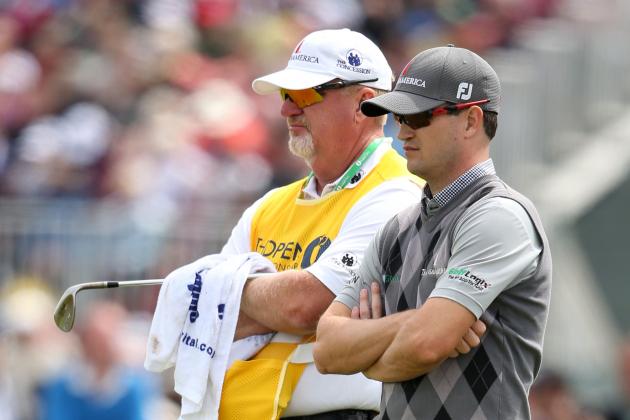 Ross Kinnaird/Getty Images

Zach Johnson had minor issues at the very beginning and end of his first round, but still sits just one shot behind the lead.
Johnson would shoot par at the first two holes of the day, but would then bogey the par 4 third to put him one-over par. He would stay over par for long as he then birdied the fourth hole and then started to settle in.
Birdies on the seventh and ninth holes put Johnson at two-under through the front nine, but played much better on the back nine. Johnson would birdie three of the first five holes on the back nine and put himself in good position to make a run at an early lead at Royal Lytham & St. Annes.
After Johnson birdied the par four 16th, a bogey on 17 would tarnish the final few holes of his. He still was good with his driver, only missing three fairways and averaged fewer than two putts per green in regulation.
Johnson is coming off of a win at the John Deere Classic from just last weekend and looks to make it two in a row with a solid performance throughout the rest of the British Open.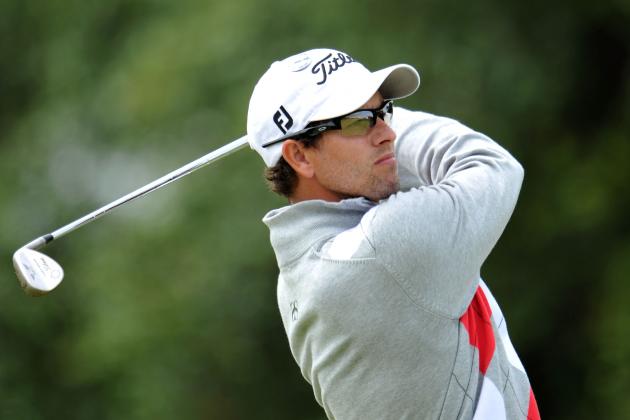 Stuart Franklin/Getty Images

Adam Scott wasn't much of a favorite for The Open Championship, but he had a fantastic round and almost made some history for himself.
Scott started his round with two pars, followed up with a bog on the par four third. After that, he was virtually flawless. He birdied the fourth, six and seventh holes to finish the front nine two-under.
The back nine is really where Scott started to catch fire. He would birdie five of the first seven holes to go seven-under with two holes remaining. If he could birdie either of those holes, he would've set the record for the lowest score ever in a major championship.
Unfortunately, Scott couldn't score better than par of the 17th hole and a poor tee shot on the 18th crushed those dreams.
Despite losing a chance at making history, Scott put together an impressive round that has given him the lead at six-under.