The 10 Most Positive Developments of the Philadelphia Eagles' Offseason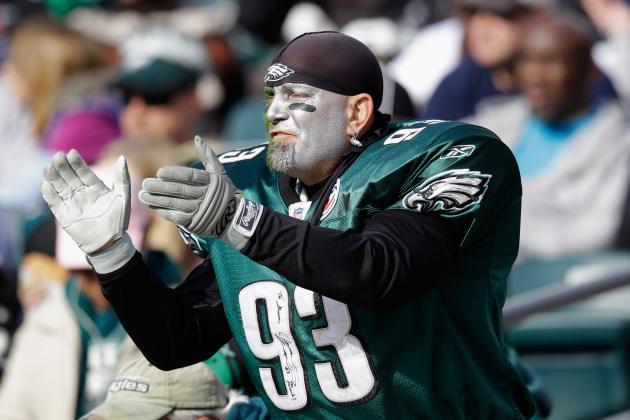 Rob Carr/Getty Images

The Philadelphia Eagles don't enter training camp until July 22nd, but the majority of their offseason moves have already been made.
While there have been some unfortunate mishaps, there is still plenty to be happy about.
These are the top 10 developments that will have other NFL teams grumbling…
Begin Slideshow

»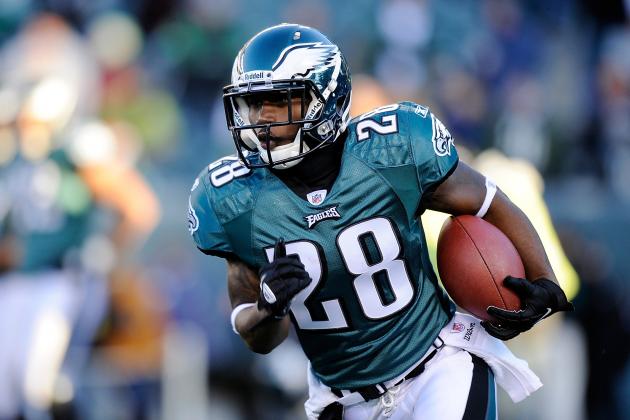 Patrick McDermott/Getty Images

With offseason headlines being dominated by countless player arrests and the perpetual buzz of New Orleans' BountyGate scandal, the Philadelphia Eagles have remained relatively quiet. Aside from team owner Jeff Lurie's divorce and one Dion Lewis fire alarm incident, the Eagles have done nothing but help themselves.
It might sound silly, but don't underestimate the impact that distractions can have on a team.
During last year's offseason, Philadelphia had to battle the NFL lockout, changes at multiple coaching positions, the "Dream Team" label and a variety of miscellaneous headaches—which ultimately led to a disappointing 8-8 record.
As we continue on, you'll notice how the team has learned from those mistakes and addressed their issues.
Rick Stewart/Getty Images

After watching DeSean Jackson skip the first 11 days of last year's already-shortened training camp session, the Philadelphia Eagles spent this offseason extending contracts to D-Jax, Trent Cole, Todd Herremans, LeSean McCoy and Evan Mathis.
In hopes of avoiding similar disputes in the future, the team has looked to keep their own talented players happy, instead of focusing on acquiring marquee free agents.
With the core of their team intact and under contract for at least the next two seasons, not only are the Eagles in a position to be contenders beyond 2012, but also have $14.5 million in salary cap space.
This proves that Andy Reid remains cognizant of the franchise's future, even though he has to operate on the hot seat.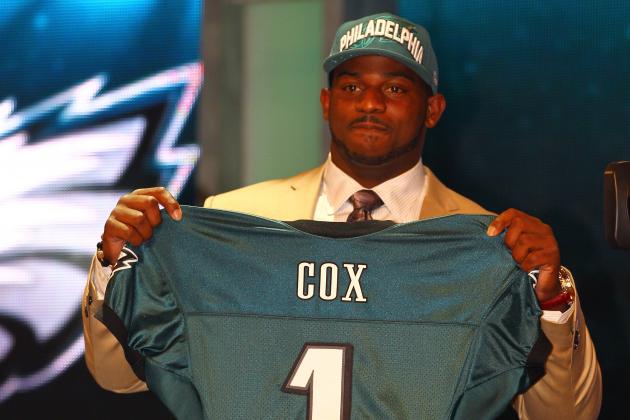 Al Bello/Getty Images

This year's incoming draft class should prove to be the very best of Andy Reid's 13-year tenure in Philly.
Even after landing defensive tackle Fletcher Cox in the first round, the Eagles continued to make significant additions by signing unrestricted free agents Cliff Harris and Chris Polk—two players who have legitimate chances at making the 53-man roster and contributing as reserves.
Although Cox leads the class, linebacker Mychal Kendricks and cornerback Brandon Boykin will compete for starting spots during training camp, while third-round pick Nick Foles develops into the quarterback of the future.
With all this incoming talent joining an already established group of veterans, the Eagles are once again proving that there is a difference between rebuilding and reloading.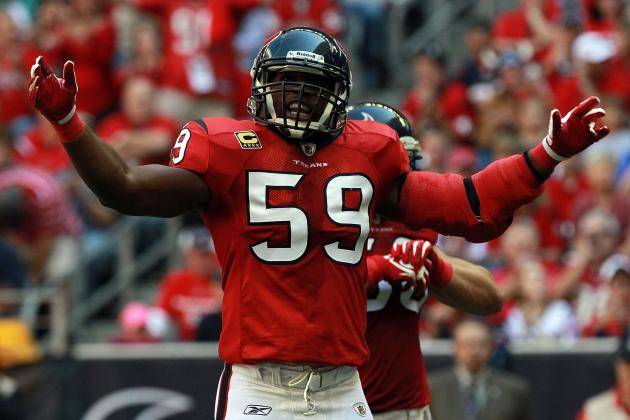 Ronald Martinez/Getty Images

Last season, the Eagles' pass-rush was the strong point of their defense as they collected a league-leading 50 sacks while implementing defensive line coach Jim Washburn's Wide-9 scheme. However, they were routinely burned against the run, as running backs found big holes up front and strolled into the secondary.
In their search for a consistent downhill tackler, Philadelphia went through a carousel of players at linebacker, yet finished the season dissatisfied.
By trading for former Pro Bowler DeMeco Ryans, the Eagles have now solidified the middle with a respected play-caller. Super-athlete Mychal Kendricks was selected in the second round as another playmaker off the edge and is fast enough to stick with elite tight ends in coverage.
With these two newcomers at their disposal, the defense as an overall unit should improve dramatically.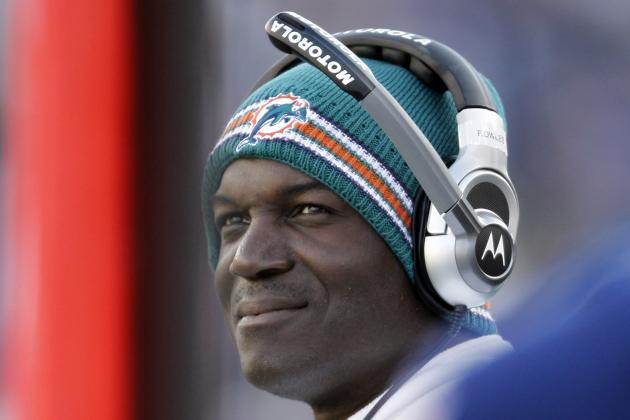 Winslow Townson/Getty Images

The offseason hiring of Todd Bowles has been relatively low-key, but the results should speak for themselves.
After finishing off 2011 as the Miami Dolphins' interim head coach, Bowles joined Philadelphia's staff to coach up their talented secondary.
Even when they had a trio of Pro Bowl cornerbacks, the Eagles struggled in the back-end of their defense. A lot of this had to do with unfamiliar coverage concepts and a displacement of players.
The addition of Bowles and return to simplicity should lead to less blown coverages and better all-around play.
Nnamdi Asomugha and Dominique Rodgers-Cromartie should regain Pro Bowl form during their second season with the team, but young players like Brandon Boykin, Nate Allen, Kurt Coleman and Jaiquawn Jarrett should come away with invaluable coaching experience from a former championship-winning safety.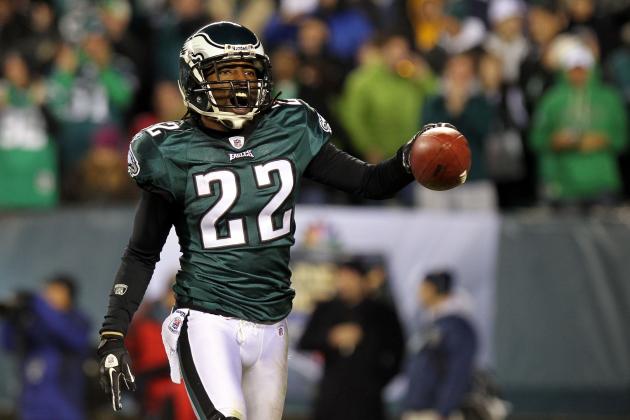 Nick Laham/Getty Images

The arrival of a new secondary coach brings me to the departure of a Pro Bowl cornerback.
When Philadelphia acquired Nnamdi Asomugha and Dominique Rodgers-Cromartie during last year's offseason, it created a logjam at the cornerback position and forced DRC into the slot. Needless to say, he looked lost and his play suffered.
Now that Asante Samuel is with the Atlanta Falcons, the team has not only saved $20 million over the course of two seasons, but has opened up the outside for the 26-year-old to return.
The former Cardinal is one of the most athletic players the league has to offer and is a much better fit for Philly's man-to-man press style of coverage they hope to deploy.
In the few instances that Rodgers-Cromartie did line up at his natural left cornerback position, he performed almost as well as Samuel, but has also proven to be a much better tackler.
When you combine all the developments occurring in the secondary, an improvement in play should be all but imminent.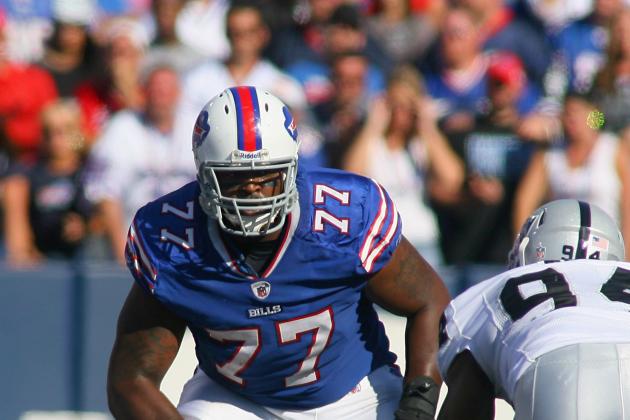 Rick Stewart/Getty Images

Since the Eagles brought in Demtress Bell due to the loss of All-Pro left tackle Jason Peters, this positive development definitely comes with an asterisk. However, fans shouldn't forget that Bell was the best available left tackle on the free-agent market and already has experience replacing Peters on the offensive line back in Buffalo.
While it's extremely unlikely that Peters will be able to play in 2012 following surgery to repair a ruptured Achilles tendon, his return in 2013 should give Howard Mudd the deepest and most versatile offensive line in the NFL.
If Peters recovers properly and Bell does an admirable job filling in for a year, Bell should become attractive trade bait, or a simple cap causality due to his $8.5 million roster bonus.
Regardless of what happens in the future, it must be noted that the Eagles have done a commendable job fixing what hopes to be a short-term problem.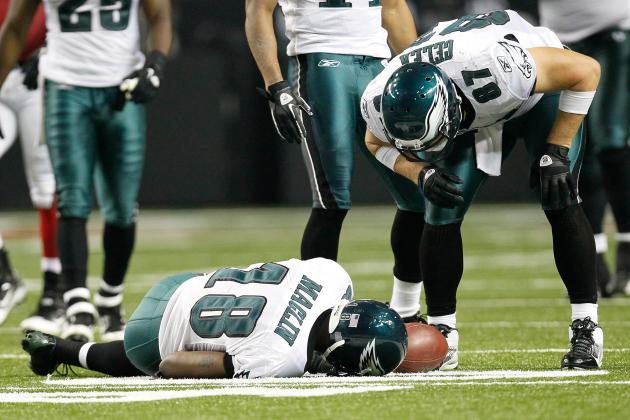 Kevin C. Cox/Getty Images

If you argued that Jeremy Maclin is the most reliable receiver on this electrifying offense, few would disagree. If you made the claim that he is the most valuable receiver, others would listen with open ears.
So why hasn't he received a contract extension like his other teammates?
Well, it was just about a year ago that Maclin was diagnosed with lymphoma and missed all of training camp. He entered the season in less than formidable playing condition and spent the majority of the first half of the season regaining form.
Thankfully, it seems as though this cancer scare is all but behind him. The 24-year-old wideout has reported to OTAs looking much stronger. This in itself should be good news for the Eagles, as they'll have their top two receivers in this year's training camp.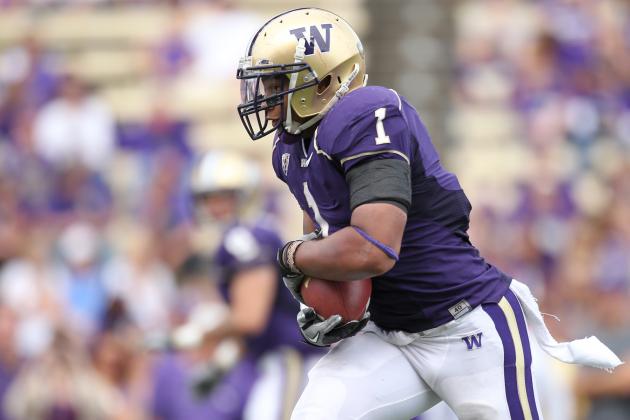 Otto Greule Jr/Getty Images

LeSean McCoy put the NFL on check after his 20-touchdown performance, but he also caught the attention of Andy Reid.
Although he set multiple single-season franchise records, he was subjugated to an extremely heavy workload. This led Reid to admit, "I probably overplayed LeSean McCoy a little bit, even though he doesn't want to hear it."
With McCoy expected to receiver fewer touches, it's a good thing that the running back position is going to be one of Philadelphia's strengths.
It's likely that second-year back Dion Lewis will compete against rookies Bryce Brown and Chris Polk for two roster spots. Whoever wins out, they'll add a new dynamic to the Birds' rushing attack.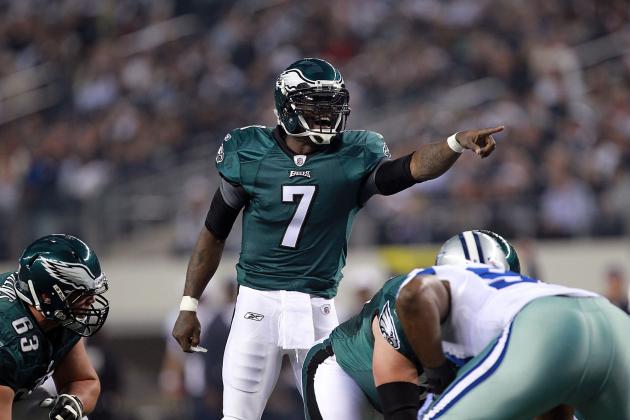 Ronald Martinez/Getty Images

After the NFL lockout interrupted what was suppose to be Michael Vick's first offseason as the top quarterback, he struggled to find his rhythm and failed to synchronize with his receivers.
This lack of continuity showed early and often, which ultimately cost them a 4-8 record that they couldn't overcome.
Now that he has all his threats ready to report to training camp, Vick has rededicated himself in film sessions and the weight room. He has addressed his injury concerns and last year's spike in turnovers—emphasizing that he understands the importance of limiting both.
With the most dynamic quarterback focused and determined, the Eagles should use the 2012 season to settle some unfinished business.