Olympics 2012 Schedule: When to Catch Must-See Events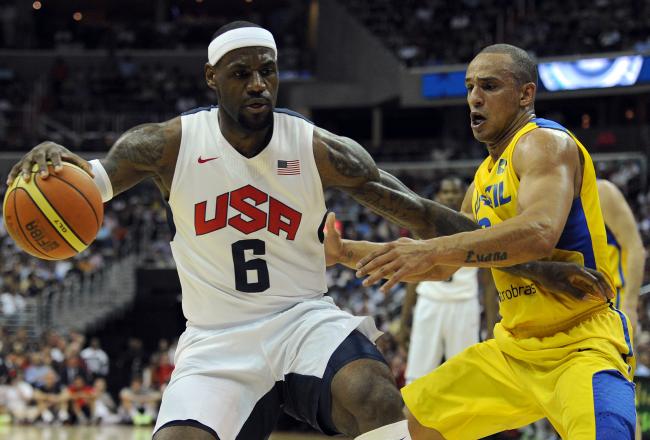 Patrick Smith/Getty Images
As much as you might love race walking, canoe slalom and, um, trampolining, there are just some sports in London that will provide plenty more thrills than others.
Again, this isn't a consensus, but LeBron James and Kevin Durant doing battle with the Gasol brothers, or Michael Phelps racing Ryan Lochte and other international stars just give a little bit more intrigue than athletes racing with one foot always on the ground.
With that being said, let's take a look at when you can watch the most exciting events.
For a complete look at the Olympics schedule, click here.
Men's Basketball Gold Medal Game: Sunday, August 12 at 10:00 a.m. EDT
While the United States will likely trounce every team in its way to the gold medal game, it should at least see some solid competition in the final.
The Americans' competition in the championship will likely be Spain, a squad that is led by Pau and Marc Gasol, along with Serge Ibaka, Jose Calderon, Rudy Fernandez and plenty of other talented players. Arguably not as good as this year's team, the 2008 Spanish national team brought home silver after a loss to the USA in Beijing.
While the 2012 Dream Team would clearly be the favorite, they certainly have one weakness: a lack of quality big men.
Spain, which has the best frontcourt in the tournament, would, at the very least, give the Americans serious problems down low.
Additionally, when these teams met in 2008 for the gold, the USA won by a score of 118-107. There certainly won't be a lack of excitement.
Men's 200-Meter Individual Medley: Thursday, August 2 at 3:16 p.m. EDT
Who ya got in the 200-meter IM?
Ryan Lochte and Michael Phelps are clearly the stars of the swimming world and, while there are international studs such as Laszlo Cseh and Thiago Pereira who could pull an upset, all eyes will be on the Americans.
Phelps is aiming to establish himself as the best Olympian of all time, but Lochte isn't just going to lay down for his countryman—especially in his best event.
Lochte may have lost to Phelps in Beijing in 2008, but he holds the world record in the 200-meter medley. The Lochtenator has also won gold in the same event at the World Championships in 2011 and 2009.
This one, without a doubt, is going to come down to the wire. You don't want to miss it.
Men's 100-Meter Dash: Sunday, August 5 at 4:50 p.m. EST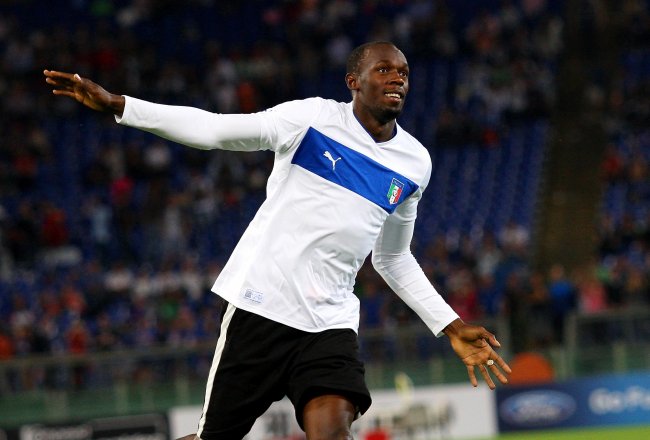 Paolo Bruno/Getty Images
Usain Bolt is the obvious favorite in this one, right? Well, not so fast.
Yes, Bolt holds the world record with a ridiculous time of 9.58 seconds, but he hasn't looked so hot as of late.
In 2011, the Jamaican was eliminated for a false start at the World Championships in Daegu. Then, less than a month ago, Bolt was defeated by countryman Yohan Blake during trials.
When he wants to win, Usain Bolt will win, but there's a big question mark about his determination right now.
That is opening the door not only for Blake, who is now only a very slight underdog, but also for American Tyson Gay and, to a lesser extent, Justin Gatlin and Ryan Bailey.
You might think about dismissing this one because you think Bolt is the obvious favorite, but there are plenty of sprinters who will make this race more than interesting to witness.
Just don't blink. Because they are blazing fast.
This article is
What is the duplicate article?
Why is this article offensive?
Where is this article plagiarized from?
Why is this article poorly edited?