Del Mar Opening Day: Oceanside Stakes Div. 1 Handicapping Guide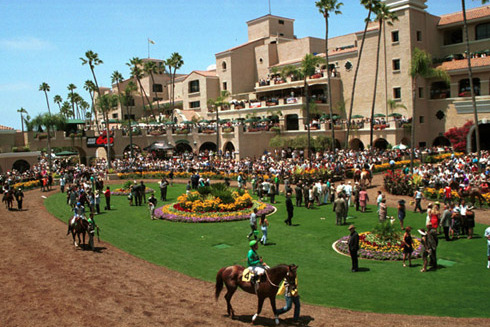 Today marks the start of a special season for California racing fans. Del Mar Thoroughbred Club will open today for its summer meet. The premier race on the card look to be the two-division ungraded Oceanside Stakes. Some of the nation's best three-year-olds will take to the turf and run a mile to win $100,000. Here's your complete handicapping analysis for the first division.
NOTE: All morning line odds are attributed to Daily Racing Form.
Begin Slideshow

»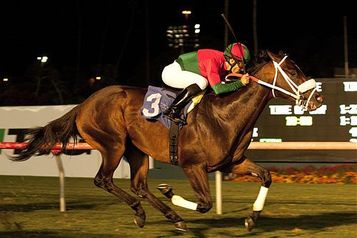 Boat Trip
I gave the edge (very slightly, I might add) to Michael Pender's prized trainee. The horse has a perfect three wins in his last three starts. He's got a great stalker style that he uses to absolutely run down leaders to the wire.
The one knock I have against Boat Trip is the distance, as his last race was his first at a mile. Even though it was a fantastic win, one must wonder if it was a flash in a pan. Regardless, the colt is a winner, has a ton of momentum coming in and seems to love the turf.
Boat Trip is a safe bet to win.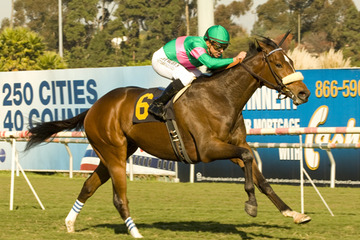 There are two horses that I really like in this race but couldn't put above Boat Trip.
Blingo
Blingo has the stuff to beat Boat Trip. He loves the distance, racing his past five races at or above a mile. He's raced at the $100,000 class before, his highest being the $750,000, Grade 1 CashCall Futurity last December.
The reason I rank him lower than the favorite is his record. in his past five races, he's won twice but has finished out of the money in the other three. Inconsistency is a factor for this horse. Blingo doesn't quite have blazing speed, but he's a stalker like Boat Trip, so he may have to run alongside the favorite if he doesn't want to try and set a slow pace.
Chips All In
This Jeff Mullins trainee is a legitimate contender for a few reasons.
He's a stakes-tested warrior. In nine career races, seven have been stakes. The colt has no problems posting up against stiff competition. His last win was on March 12 of this year in the $70,000 ungraded Pasadena Stakes, where he led the whole way.
Chips will most likely run for the lead, and, if he can hold off the cavalry down the stretch, he'll be at the finish line first.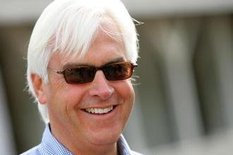 Koast
A son of 2006 Kentucky Derby contender Lawyer Ron, Koast is certainly a horse to watch come post time. He loves to run on lead and has shown blazing speed.
The problem Koast will have is distance. He's never raced at a mile (or even above six and a half furlongs) and could falter coming into the stretch. His two most recent workouts, however, were very quick six-furlong drills, which tells me John Sadler is definitely prepping his horse for the distance.
If Koast's training has helped him get used to the route, he could surprise some folks.
Midnight Crooner
Everyone knows you can never count out a Bob Baffert horse.
Midnight Crooner loves the mile distance and has shown an ability to contend at this class. He raced in the Grade 1 Bluegrass Stakes earlier this year, where he placed eighth, and has won at the $80,000 level.
This colt hasn't had much success, however, posting only three finishes in the money in six career races. He seems to have the speed, but will he contend against elite competition?
Canuletmedowneasy
I will not forgive this horse's owners for giving it a name that is an absolute chore to type, but I digress.
Canuletmedowneasy is a big-time wild card in this race. His morning line odds are 12-1, but I think it's a great value for a horse that has shown great speed. He has two bullet workouts in the past two months and loves the turf. He's been in the money his past three races and has raced at $80,000.
The caution is inconsistency. Canuletmedowneasy does not like to get dirty. He likes the wide open lead and prefers to run first or second all the way to the wire. If he can't run up front, he could get scared and fade fast. The talent is there, but the courage may not be.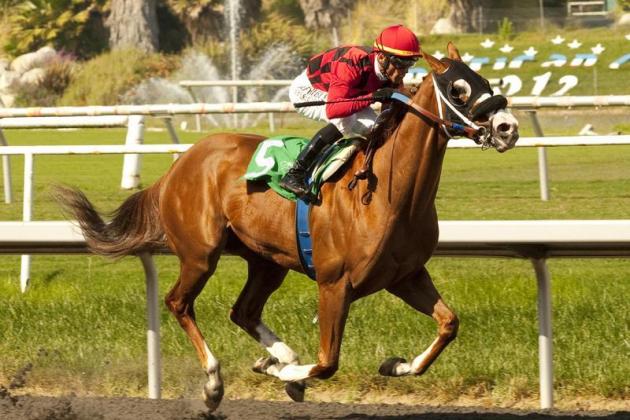 Facoltoso (GB)
This colt is a stakes winner in Italy. He hasn't raced against American competition at all, but he seems to be a turf fiend. He's got four finishes in the money in five races this year against European competition.
I don't think this horse will be comfortable, and I expect him to finish out of contention.
Guidopanzini
This son of Giacomo has failed to show signs of his dad on the track. He's way out of class and has only one win to his credit—a $55,000 maiden claiming race in May. The speed just isn't there for Guido to finish near the top.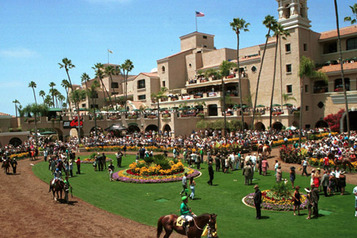 Best Bet To Win: Boat Trip (7-2)
Best Bargain To Win: Chips All In (5-1)
Best Wildcard Bet: Canuletmedowneasy (12-1) to Place
Solid Exacta: Boat Trip - Blingo (3-1)
Risky Exacta: Boat Trip - Chips All In
Solid Trifecta: Boat Trip - Blingo - Chips All In
Risky Trifecta: Boat Trip - Chips All In - Canuletmedowneasy