NASCAR Sprint Cup Series: What Is the Solution to NASCAR's "Boring" Races?
Use your ← → (arrow) keys to browse more stories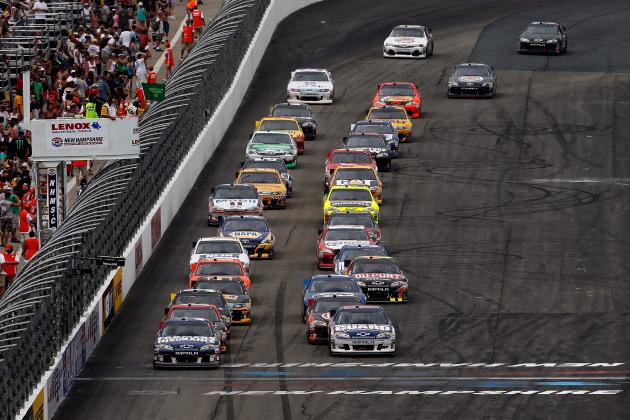 Tom Pennington/Getty Images

Over the last couple of seasons, NASCAR has had to deal with the complaint of having some boring races.
Fans have had issues with the lack of passing and aggressive driving, and it looks like drivers are riding around at times to get through the middle portion of races.
NASCAR is trying different things to change that but have failed. Restrictor plate racing is still sub-par even after getting rid of the two-car tandems. Now the outside line can't even get close to the lead.
With all the changes made to the cars, there are still problems with the lack of passing. Even Bristol Motor Speedway owner Bruton Smith is ripping the track up to get it back to its original configuration.
The drivers seem almost OK with how things are, and some were against the changes to Bristol to restore it to its original configuration.
I have the solutions to NASCAR's problem.
1. Make changes to Goodyear's tires.
While Goodyear is always doing tire tests to improve them, the problem is that the tires are too good now. The rubber used in NASCAR gives up very little grip during the course of a race. There are more two-tire pit stops than ever.
Tires losing grip during the course of a run is one of the main causes of passing situations. It puts the crew chief and drivers to work about driving the car and making adjustments.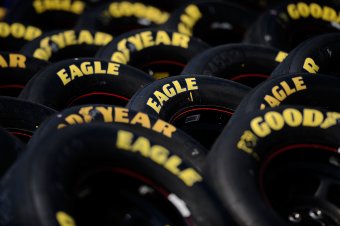 Jared C. Tilton/Getty Images
Goodyear has taken the strategy of pit stops out of races. It is all about fuel mileage and less about tires. More pit stops from needing tires will create more situations for passing and not just driving around the track until the cars run out of fuel.
Whether Goodyear makes changes to let the tires give up after a while or NASCAR introducing competitor tire companies and allow teams to choose what tires to use, something has to be changed.
These cars are much easier to drive now than they ever were.
2. The cars are too similar.
If the decals were taken off of the cars, could you easily determine the differences between a Chevy or a Toyota?
No.
What made NASCAR racing great years ago was the differences between the cars and how theyraced against each other. There was no talk about aero push, it was about whose car was better.
The automobile manufacturers are tied up by NASCAR's rules for "equal racing," that the race cars don't even look like the street cars like they are supposed to.
There is the old saying "Win on Sunday, sell on Monday." NASCAR use to be a great push for car companies to sell vehicles based on how well they raced. Now it is a joke, because all the cars look exactly the same and none of them look like the street cars they are named after.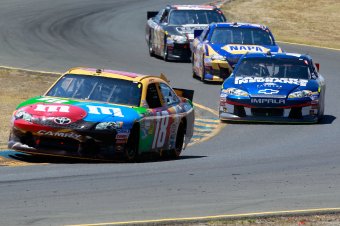 Geoff Burke/Getty Images
3. The drivers in general are much lazier now than ever.
While I will say a few drivers are exceptions to this, the majority are not.
Drivers today like that their tires don't give up because it makes driving the cars much easier. It takes the finesse away from the art of driving a race car.
Drivers have become soft and many enjoy just riding around until the end. It is this reason I respect the Busch brothers. While their antics are questionable to say the least, they are aggressive and try to make moves all race long.
NASCAR has catered to the comfort of drivers for too long. Let them be tough like drivers in the past and make them drive a race car, not go on a relaxing journey round a track.
4. Offer bonus points and/or money to the leader at halfway of each race.
It almost splits races in half, but if it makes drivers want to race harder to halfway, then it is worth a shot. Giving that incentive to race hard in the first half will help increase passing and aggressive driving.
5. Add more road course races.
Like it or not, the road course races are some of the most exciting races on the schedule.
There is always passing going on every lap and the nature of road course racing makes the drivers become more aggressive.
The Nationwide Series benefits from racing on different road courses besides Watkins Glen. It wouldn't hurt to get the Sprint Cup Series to Road America or Circuit Gilles Villeneuve.
If it works for the Nationwide Series, so why not the Sprint Cup Series?
In closing..
NASCAR will never be perfect no matter how hard it tries, but there are many ways to fix the issue of "boring" races.
It is whether they can see that their past has the solutions to this current issue today that will decide whether those problems are resolved..