UFC Welterweight Rory MacDonald: What Gives Him His Competitive Edge?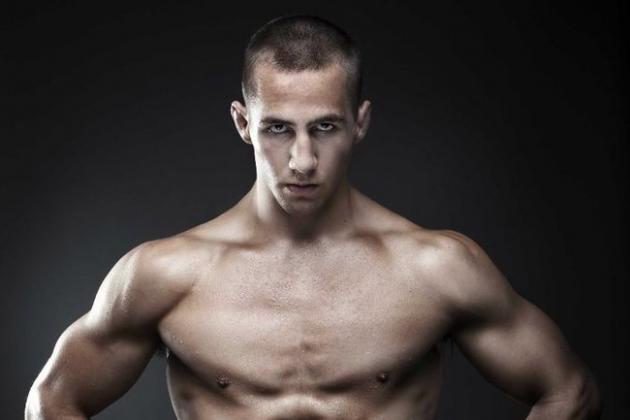 Courtesy of BJPenn.com
Rory MacDonald has proven himself to be a dangerous contender in the UFC's welterweight division. At only 22 years old, MacDonald has already competed inside the Octagon five times and walked away with his hand raised in four of those contests.
MacDonald's sole loss came at the hands of Interim Champion Carlos Condit when Condit used ground and pound to finish with only seven seconds left. Prior to that, MacDonald had dominated the first two rounds and would have likely won a decision victory.
Since that time, the Canadian superstar has won key matchups against the likes of Nate Diaz, Mike Pyle and Che Mills. Next on the docket is former multi-divisional champion BJ Penn. Despite Penn's distinct experience advantage, MacDonald is being viewed as the favorite to win in his biggest challenge to date.
What is it that gives Rory MacDonald his competitive edge? Let's take a look.
Begin Slideshow

»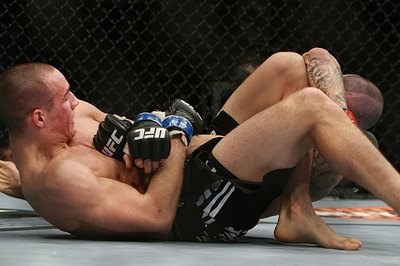 Courtesy of BloodyElbow
Some of the best fighters in mixed martial arts began by focusing on one discipline and later picked up another to complement that skill.
Kickboxers learn jiu-jitsu to gain competence on the ground. Muay Thai fighters train in judo to keep their balance in clinch situations. Wrestlers discover that they love the feeling of delivering an earth-shattering knockout.
MacDonald is a different breed of animal who considers his discipline to be mixed martial arts. Training since the age of 14, the Tristar fighter built his foundation on the idea of being dangerous everywhere, and it shows.
He strikes in a manner that is both quick and powerful. Not only that, but he utilizes attacks from the eight points of contact: punches, kicks, knees and elbows. His takedowns are quick, accurate and hard to defend.
Once you're on the canvas, Rory can finish you with either his submissions or the heavy ground and pound that shut out Che Mills at UFC 145.
Speaking of his ability to finish, through his career, the man known as Ares has compiled an impressive record of 13-1 and has only gone to decision one time. Of his other 12 wins, he has displayed his various skills by earning six knockouts and six submissions.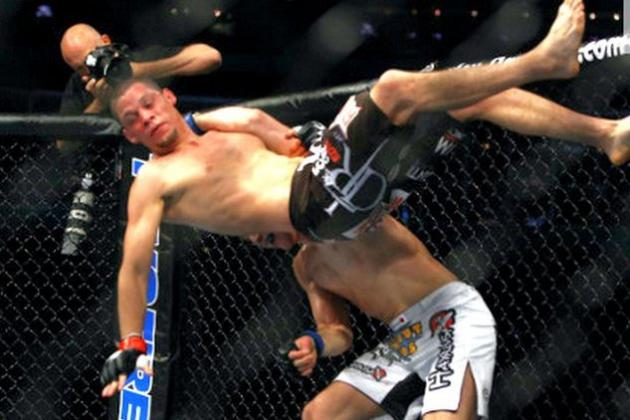 Courtesy of Cage Stoker
While Father Time is creeping up on fighters like Anderson Silva and Dan Henderson, MacDonald has no such concern. For that reason, youth is arguably his biggest competitive edge.
At the youthful age of 22, barring any horrendous injuries, MacDonald has no less than a decade left in his MMA career, which gives the Canadian wonder kid another 25 fights inside the Octagon before hanging up his gloves for good.
At some point in the next few years, MacDonald will find his adult strength, and somehow, we will see a stronger version of the Canadian stud.
MacDonald displayed his monstrous power by delivering a trio of German suplexes to Nate Diaz in their UFC 129 contest, an achievement earned before he was old enough to legally enjoy an ice-cold pilsner after the fight.
Believe it or not, but MacDonald has been competing as a professional for seven years and won his first championship in December of 2007. How long will it take him to capture gold in the UFC?
MacDonald is a training partner of reigning champion Georges St. Pierre and has stated that he would not be willing to fight one of his close friends, even with title implications. The GSP era has to end eventually, and with the champion in his early 30s, Rory has the youth to wait for his turn if he chooses.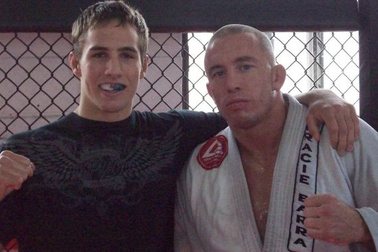 Courtesy of CagePotato.com
A commonly overlooked source of edge is an extraordinary set of training partners. Luckily for Rory MacDonald, he has set up camp in Montreal's Tristar Gym.
Tristar is a world renowned organization that houses such notables as Georges St. Pierre, Ivan Menjivar, Kenny Florian, Francis Carmont, Stephen Thompson and Bellator lightweight contender Rick Hawn.
Being able to spend time on the canvas with the world's top welterweight (St. Pierre), one of the world's best kickboxers (Thompson) and one of the world's best judo practitioners (Hawn) allows MacDonald the opportunity to work with elite members of various disciplines.
In addition to his partners, MacDonald is lucky to find himself under the tutelage of Firas Zahabi, a man who is considered to be one of the best the sport has ever seen.
If MacDonald's physical gifts aren't enough to give him an advantage, working with Tristar gives the young stud an undeniable edge.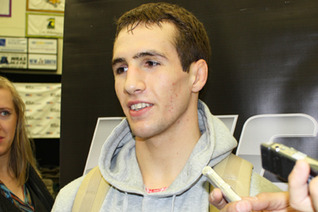 Courtesy of MMAJunkie.com
Drive and determination can create opportunities where one previously did not exist. A solid example of that is the upcoming bout between MacDonald and BJ Penn at UFC 152.
After a battle with little-known Che Mills, it was evident to fans across the globe that MacDonald deserved a higher level of competition. In fact, with previous wins over Nate Diaz and Mike Pyle, paired with an impressive showing against Carlos Condit, many were left wondering why the UFC offered a contract with Mills's name on it.
So MacDonald took action into his own hands. In a June 4, 2012 interview with MMA Hour, MacDonald made the most of his time behind a microphone when he called out former multi-divisional champion BJ Penn.
To the surprise of many, Penn quickly accepted the challenge and the two are currently set to square off in September.
The drive that MacDonald displayed to get preferred matchmaking is something that could assist him in adding to his already bolstered resume.