Arkansas Football: 5 Recruits High on the Razorbacks' Wish List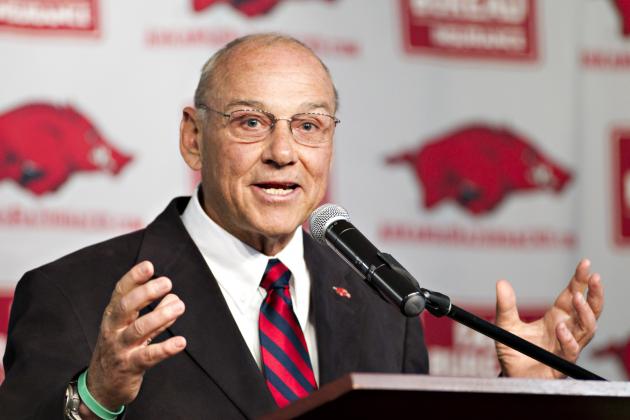 Wesley Hitt/Getty Images

It's been a rough offseason in Fayetteville, where Bobby Petrino's infidelity and subsequent firing have dominated the headlines. But with interim coach John L. Smith in tow, the Razorbacks can begin looking to the future instead of the past.
The 2013 recruiting circuit is in full tilt, and while few have the recruiting sway Petrino had, there are still plenty of big-name recruits who would love to come play for an SEC powerhouse like Arkansas.
The Razorbacks have already landed a couple of impressive names in the 2013 class, including local QB Austin Allen and OLB Brooks Ellis.
Here are five uncommitted names who the Razorbacks have shown some interest in, all of whom would be impact players down the line.
Begin Slideshow

»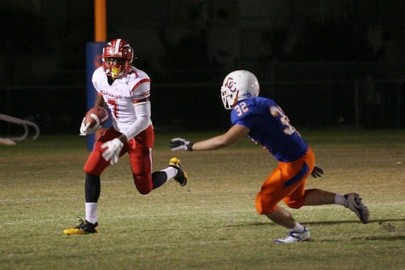 Photo Credit: Jason Easterly/Naples News
Rivals Ranking: 65th Overall (No. 5 CB)
ESPN Ranking: 6th Overall (No. 2 CB)
A fluid, skilled shutdown corner, Alexander is currently the object of many teams' affections, Arkansas included.
After committing to Tennessee in January, he de-committed in March, re-opening the pursuit of one of the nation's top defensive backs. At 5-foot-11, he doesn't have ideal size, but he plays bigger than he's listed. Plus, we've seen much shorter cornerbacks succeed in the SEC (See: Houston, Chris).
Scoring Alexander would be a huge coup for the Razorbacks, as he could be a good defensive weapon against the next generation of A.J. Green's, Alshon Jeffery's and Julio Jones'.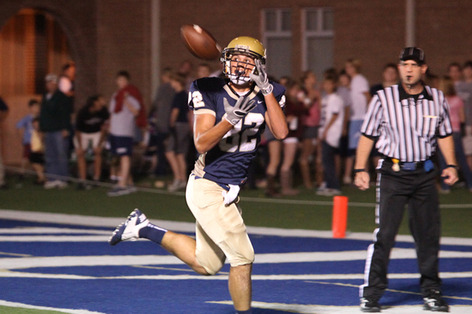 Photo Credit: Rhonda Sharp
Rivals Ranking: 112th Overall (No. 4 TE)
ESPN Ranking: 103rd Overall (No. 2 TE)
The highest-rated unsigned recruit left in the state of Arkansas, Henry has a baby face, but a man's body. He's 6-foot-6 with great hands and good straight line speed for his size.
He's played only in a spread offense, which obviously makes some teams wary, but at his size he should have no problem transitioning to the traditional tight end position.
Henry will announce his college decision on Thursday, with teams like Arkansas, Alabama, Georgia and Oklahoma all watching eagerly.
Alabama was able to snag the state of Arkansas' top-rated recruit, running back Altee Tenpenny, but if the Razorbacks sign Henry they'll be bringing in Nos. 2-5 next season.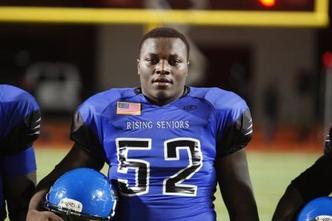 Photo Credit: Michael Carver
Rivals Ranking: 10th Overall (No. 1 DT)
ESPN Ranking: 11th Overall (No. 3 DT)
It's not hard to figure out what the Razorbacks want with big Montravius Adams.
The 6-foot-3, 281 pound defensive tackle has had a dominant high school career, garnering top-11 rankings from both Rivals and ESPN.
He's a little raw around the edges, but he gets off the ball exceptionally well, and has the requisite strength to be a menace, even on plays he's not directly involved in.
Arkansas isn't considered a favorite to land him, but Montravius is high on their list, and should he choose to come to Fayetteville, he'd be a mainstay on the defensive line for a long time coming.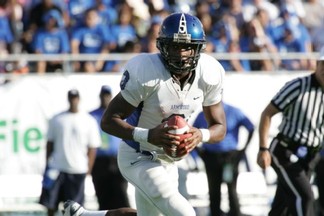 Photo Credit: Kynon Codrington/ESPNHS
Rivals Ranking: 132nd Overall (No. 16 WR)
ESPN Ranking: 71st Overall (No. 6 WR)
Projected as a slot receiver at the next level, Bailey is one of the most versatile athletes in the class, also flashing the ability to play quarterback and cornerback. He's not necessarily the fastest guy in the class, but he's quick––which is arguably more important.
While it remains to be seen how long John L. Smith has the reins of Arkansas' offense, Bailey's speed and versatility would make him an ideal fit in the interim coach's wide open scheme.
He's got high upside in the return game, as well, and would be a welcome addition to a good group of Razorback playmakers.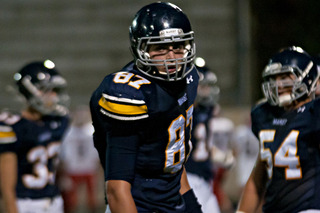 Photo Credit: 247 Sports
Rivals Ranking: N/A Overall (No. 32 TE)
ESPN Ranking: 111th Overall (No. 11 ATH)
Scouts are torn on where Taboada will play at the next level, but he projects with upside at both tight end and defensive end.
At 6-foot-4 with great athleticism, Taboada has the range and versatility to contribute in a number of ways should he choose to come to Fayetteville.
He probably projects best along the defensive line, where he has shown the ability to rush with his hand down, or as a 3-4 OLB. He takes good angles getting to the quarterback, and has a few advanced rush moves in his arsenal.
Arkansas would love to have him.