Chelsea: 5 Reasons Roberto Di Matteo Can Become the EPL's Best Manager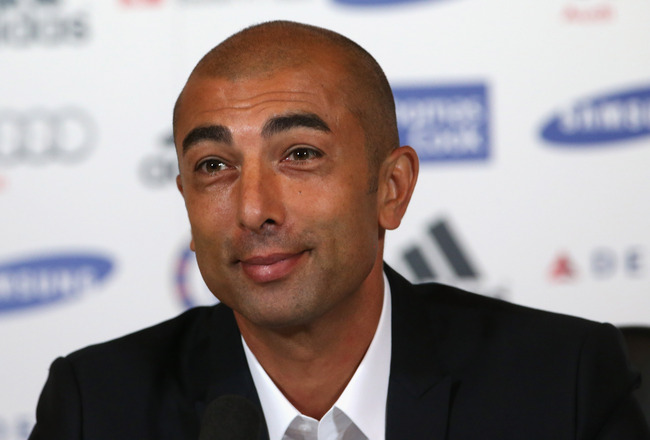 David Rogers/Getty Images
Don't look now, but Chelsea might have the best manager in the English Premier League.
Roberto Di Matteo won as many trophies in three months last year as Sir Alex Ferguson has won in the last three years (not counting the Community Shield). He's won more Champions League trophies than Roberto Mancini and Arsene Wenger combined. And Di Matteo has never been in charge of a club for longer than 20 months.
Look, by no means is Di Matteo a greater manager than any of those three (you could argue against Mancini), but he has an opportunity to be better than those three in the near future. It will take him years to accumulate the trophies that the others have, but Di Matteo could surpass them as the best manager in the Premier League with a few good seasons.
For this article, please understand that "best" refers to current form as a manager and the perception of how good of a job he is doing. "Great" which won't be used in this article, refers to the amount of trophies a manager has accumulated. Essentially, it's a present/future versus the past.
Get it? Good, because here are five reasons Di Matteo can become the best manager in the EPL.
Seemingly Unlimited Funds
Martin Rose/Getty Images
As long as Roman Abramovich is in charge, Chelsea will be in good shape.
Roberto Di Matteo won't have to worry about frugality or common sense. If a player seems like a good fit, try to buy him. If that player's club won't let it happen, go after someone else.
It's a sad mentality to have, but it's what football has become, for better or for worse. Chelsea have one of the richest owners in the Premier League, and they need to take advantage of it.
Sure, the club should strengthen its youth academy, but when you can buy already proven players, it's tough to put focus on the academy.
As long as Di Matteo can purchase the best players, Chelsea will be competitive.
Di Matteo Has Done a Lot with a Little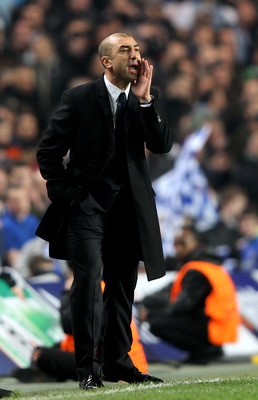 Clive Rose/Getty Images
Roberto Di Matteo has already been pretty successful.
He was manager of the month in his second-ever Premier League month. And that was at West Bromwich Albion.
Granted, the results started leveling off, but it was clear that Di Matteo could beat teams with tactics. He showed that again in the Champions League. Chelsea were clearly the less-skilled team in their last three matches, including both semifinal legs. And the Blues won on aggregate 4-3, with two draws and a win on penalties.
As Di Matteo starts to accumulate more talent, Chelsea could suddenly return to being a European juggernaut.
Chelsea Is Becoming a Favorable Destination
Steve Bardens/Getty Images
Remember when Eden Hazard announced that he was coming to Chelsea?
He didn't say he was coming to London, or to Stamford Bridge, or even to Chelsea. He said he was "singing with the champions league winner." If Chelsea wouldn't have won the European title, maybe they wouldn't have been able to lure Hazard.
However, by lifting the biggest trophy in Europe, Chelsea suddenly became a great place to play. If the Blues can continue this success, more and more great players will want to play at Stamford Bridge.
Chelsea Have Great Young Talent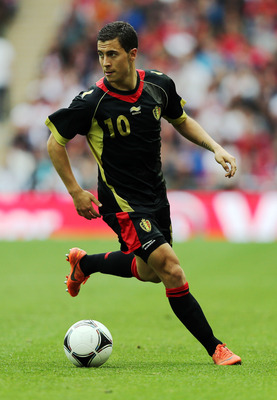 Ian Walton/Getty Images
Chelsea's projected starting lineup next year has four players over 30 and five players that are 25 or younger (if David Luiz starts ahead of Gary Cahill, who is only 26 anyway).
Given that Chelsea also have a handful of (relatively) proven young players on the bench as well (Ryan Bertrand, Kevin De Bruyn, Josh McEachran, Oriol Romeu and Daniel Sturridge), the Blues are in great shape for the future.
While Di Matteo could continue to buy the best players, he might not have to do that. Chelsea are stacked with young talent, and this team is built for the short term as well as the long term. Di Matteo will be able to win trophies for as long as he wants to stay at Chelsea.
Di Matteo Cares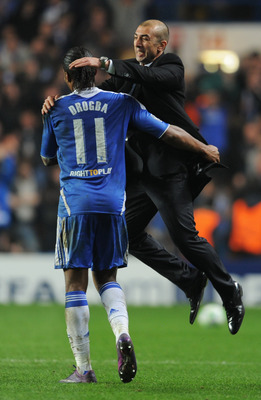 Michael Regan/Getty Images
I was sold on Roberto Di Matteo after his third match.
Chelsea had just pulled off one of the greatest surprises in Champions League history. Down 3-1 on aggregate, the Blues scored three times in the second half, including in extra time, to beat Napoli.
After the game, Di Matteo started jumping around and hugging anyone within a yard of him. Players had incredulous looks of surprise on their faces because it didn't seem like something a manager would do.
Since that game, it's been clear that Di Matteo wants to win for Chelsea as much as anybody. Week in and week out, you know he will be preparing his team to win their match. He will always strive to be better.
As long as he's doing that, Di Matteo has a chance to become the best manager in England.
Keep Reading

Chelsea: Like this team?