NBA Free Agency 2012: Locker Room Guys Who Will Make Good Teams Great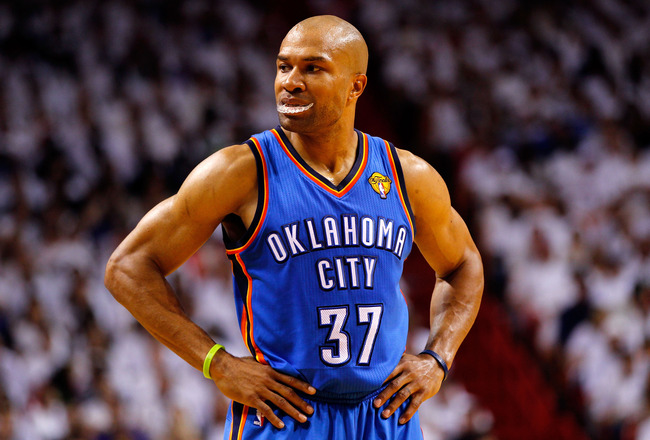 Mike Ehrmann/Getty Images
Simply put, talent can only take you so far in the NBA playoffs.
Contenders need veteran leadership right the ship when it's going off-course, whether that means giving an impassioned speech or simply knocking down a clutch jumper to end a run.
Without these leaders, even the most talented teams fail to reach their potential.
At this point in free agency, you're far more likely to find an impassioned speech guy than one who can both roles. But with most contenders scrounging money anyway, here's a look at five guys who could take a good team to greatness simply by providing needed leadership.
Jordan Hill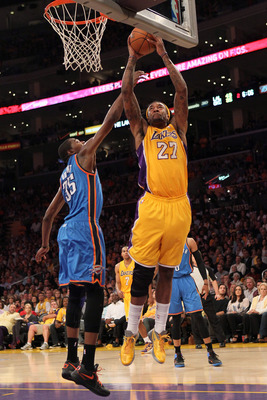 Stephen Dunn/Getty Images
Position: Power Forward
Free Agent Type: Unrestricted

Age: 24

2011-2012 Team: Los Angeles Lakers
While it's usually difficult for younger players to get a solid locker room reputation, Hill's never-ending motor and constant effort has made him popular in locker rooms in each of three NBA cities thus far.
He will likely never live up to the potential which made him the No. 8 pick in the 2009 NBA draft, but Hill is a strong shot blocker who takes advantage of available mismatches on both ends. The problem is that he's a natural center built like an NBA power forward so those mismatches are few and far between.
Hill should fit in on a contender as a seventh or eighth man on a contender, giving constant effort and allowing the starters to feel comfort on the bench.
Jamaal Magloire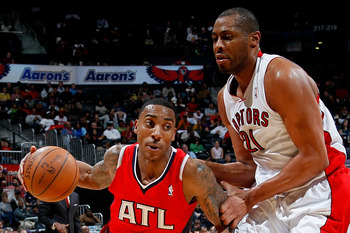 Kevin C. Cox/Getty Images
Position: Center
Free Agent Type: Unrestricted

Age: 34

2011-2012 Team: Toronto Raptors
Magloire is an old-school player that teams adore when he's in their locker room and despise when he's on the opposition. He's a hard-nosed defender who bangs around in the paint and won't be over-matched physically by anyone.
But at this point in his career Magloire is such an offensive liability that his main purpose is bodily protection for a superstar, making him a perfect fit any contender with a mentally fragile star. Remember, it's always better having one of the league's dirtiest players picking you up than knocking you down.
Brian Scalabrine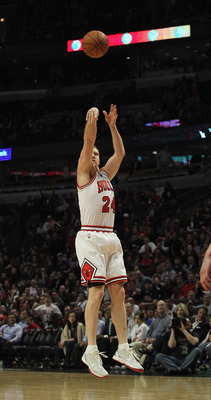 Jonathan Daniel/Getty Images
Position: Power Forward
Free Agent Type: Unrestricted

Age: 34

2011-2012 Team: Chicago Bulls
You cannot have a conversation about the solid locker room guys without mentioning Scalabrine, a cult figure among NBA fans and perhaps the O.G. member of Club Trillion.
Scalabrine hasn't made any mention about playing next season since telling Yahoo! Sports' Adrian Wojnarowski he wanted to play in summer league. With Scalabrine not on any summer league roster, White Mamba's future is starting to look bleak.
But any team looking for a voracious towel waving 12th man who can get every casual fan on your bandwagon should give Scalabrine a call.
Michael Redd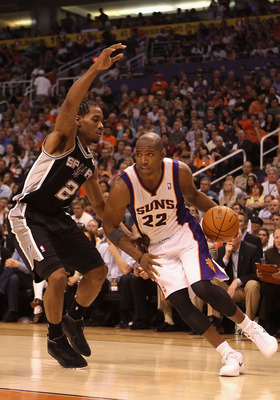 Christian Petersen/Getty Images
Position: Shooting Guard
Free Agent Type: Unrestricted

Age: 32

2011-2012 Team: Phoenix Suns
Knee injuries may have derailed the all-star version of Michael Redd we saw in Milwaukee, but Redd stayed healthy in Phoenix last season and proved that he can still make it rain from beyond the arc.
With Redd likely commanding a very modest salary, he will have no shortage of suitors among the NBA's elite.
The Suns still have interest after the New Orleans Hornets matched their offer sheet to Eric Gordon, but it's much more likely that Redd finds his way to a contender like the Chicago Bulls, who have been mentioned among his top suitors.
Derek Fisher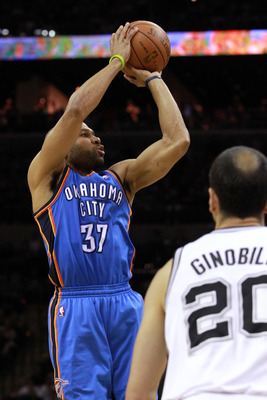 Ronald Martinez/Getty Images
Position: Point Guard
Free Agent Type: Unrestricted

Age: 37

2011-2012 Team: Oklahoma City Thunder
Despite his eroding skills and status as a defensive turnstile, Fisher is undoubtedly the best veteran locker room presence left in free agency. Fisher has made the playoffs in all but two of his NBA seasons, playing in an astounding 229 postseason games in his 16-year career.
The veteran point guard's skills likely aren't as deteriorated as they seemed last season, either. Fisher's status as NBAPA president left him in the board room more than the practice floor throughout last offseason's lockout, putting Fish behind the eight-ball before the season even began.
As a cheap veteran leader who can come in, not make mistakes and knock down the occasional open three-pointer, there's not much better you can get than D-Fish.
Keep Reading