WWE Money in the Bank 2012 Results: Daniel Bryan, Ryback & MitB's Unsung Heroes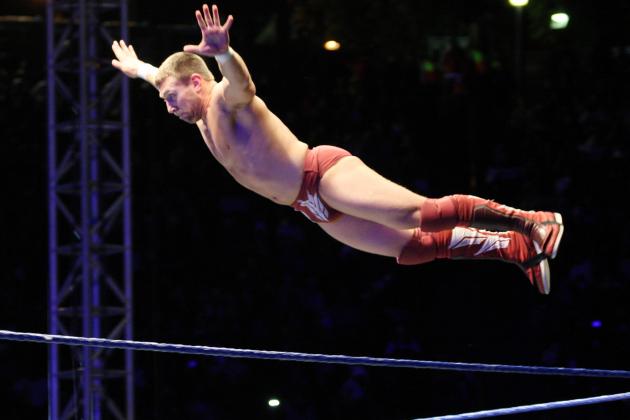 Gallo Images/Getty Images

With the results of the 2012 Money in the Bank pay-per-view exceeding most fans expectations, the excitement over the biggest stars in the sport winning their respective matches was huge for the WWE.
As much as the usual suspects like John Cena, Sheamus and CM Punk got the majority of the credit, there were several unsung heroes that gave the night a chance to be great with their stellar performances.
All of the following underrated entertainers came into this PPV and gave it their all, even with the knowledge that they would be losing or buried along the way.
Without these men, MITB would have been terrible.
Check back for more on the World Wrestling Entertainment as it comes, and visit Bleacher Report's Wrestling Page to get your fill of WWE/TNA. For more Wrestling talk, listen to Ring Rust Radio for all of the hot topics you just can't miss (some language NSFW).
Begin Slideshow

»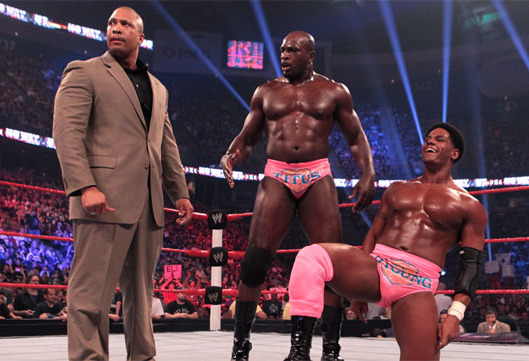 While many hardcore wrestling fans hate the Prime Time Players, they are a fun variation on a classic tag team formula.
The Prime Time Players' overboard attitude is reminiscent of former WWE star MVP's persona, but their size and skill makes them a viable threat to a tag-team title. This is proof that WWE is caring about the tag team division again.
With Epico and Primo also proving to be a real threat to R-Truth and Kofi Kingston's tag titles, the Prime Time Players are a microcosm of the steps the company is taking towards a legitimate tag division.
Baby steps…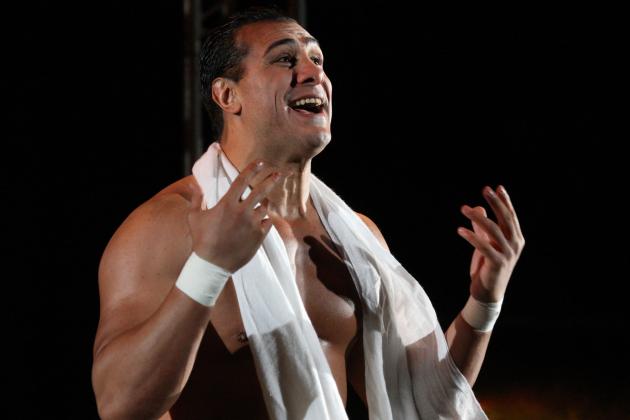 Gallo Images/Getty Images

While Sheamus went over in this match, there is little doubt from even the fans that hate Alberto del Rio, that he looked great in this battle.
Del Rio proved why WWE officials love him so much.
After RAW and the return of Rey Mysterio, the reasons behind the loss are obvious. Just as obvious is the amount of skill and in-ring talent Del Rio has after watching him take Sheamus to the limit at MitB.
With an interesting dynamic between ADR and Mysterio and a contrasting set of styles, there is little doubt that this feud will be one of the biggest stories on the horizon for the WWE. Del Rio proved at Money in the Bank he is ready.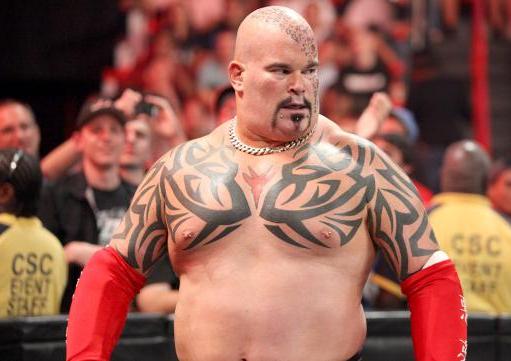 While the return of Lord Tensai has been botched by WWE since Day 1, the star has continued to do his job and sell his character with conviction. Love him or hate him, the in-ring work of Tensai is impressive.
As much as a ladder match isn't in Tensai's wheelhouse, he proved that his time in Japan gave him the skill and smarts to not only participate in this style match, but dominate it.
Tensai did not win the briefcase, but he earned plenty of brownie points with the bookers as a reliable worker that can make anyone look great.
Fans should expect a nice mid-card feud for Tensai as a reward for his stellar performance at MitB.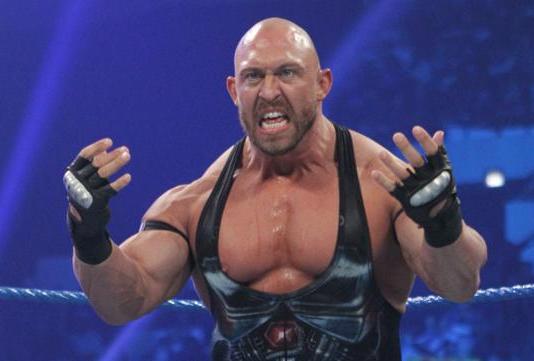 The IWC has been crying for weeks about the lack of opponents for Ryback and how they hate what the WWE is trying to do with him, but in a matter of 24 hours they have proven there is a direction.
Not only did Ryback get beat-on by both Tyler Reks and Curt Hawkins before ultimately winning in his impromptu match against the duo at Money in the Bank, he looked even weaker against Jack Swagger on RAW.
While Ryback will continue to win, the age of pure domination is gone. What we have now are matches that will build to the star's first real feud and test his ability against better talent.
Fans must realize that building a character is a process that takes time. Ryback took a major step forward at MITB.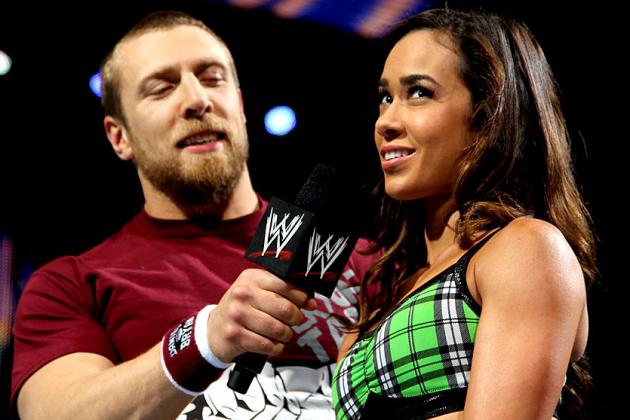 Daniel Bryan may have lost to CM Punk at Money in the Bank and moved away from the title chase, but it is very clear that he was one of the biggest winners coming out of this PPV.
After one of the best hardcore matches a fan could ask for in the PG era, Bryan proved that he and CM Punk are the best in the business right now. While Punk will feud with Cena in the company's top spot, Bryan is lucky enough to start working with AJ again.
AJ and Bryan are an amazing duo that could cause some chaos in the WWE and some excitement for the fans. As we saw Monday on RAW, there are big things in store for this power couple led by Bryan.
Bryan may have lost his match at MITB, but it will be good for his future to continue to build his character.