WWE Money in the Bank 2012 Results: Stars Who Reached New Heights at PPV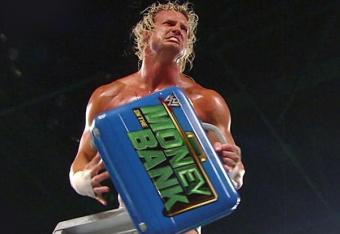 Photo courtesy of WWE.com

Money in the Bank has long been about helping up-and-coming stars reach the next level, and that certainly happened for a few people on Sunday. There weren't really any shocking results at the pay-per-view, but the correct decisions were ultimately made, and the WWE will be better for it in the long run.
While the company has some great top stars in the form of John Cena, CM Punk and Sheamus, there is constantly a need for new main-event talent and guys who can challenge the top faces in particular. A couple possible challengers were certainly developed on Sunday, and it should make for an intriguing end to the summer.
Here are three superstars that reached new heights at the Money in the Bank PPV and will thrive moving forward.
Dolph Ziggler
Who benefited most from their performance at Money in the Bank?
Most informed wrestling fans expected Dolph Ziggler to secure the World Heavyweight Championship contract on Sunday, and that is precisely what he did as he outlasted seven other competitors en route to victory. Ziggler has been on the precipice of greatness for quite some time as he is one of the best in-ring workers in the business, has a great look and can hold his own on the mic. It appears as though his proper push is on the horizon as he is on the verge of becoming the next World Heavyweight Champion.
Ziggler steals the show on most nights as he often says, and that was apparent on Sunday. Not only did he prevail in the most entertaining match of the night, but he had plenty of crowd support and chants in his favor. Ziggler made sure to establish himself as a heel on Monday, however, as he dressed down a now-face Chris Jericho. I expect them to have a match at SummerSlam with Ziggler becoming even more of a credible threat.
The Miz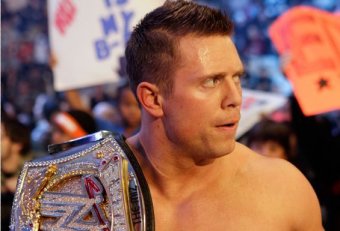 Photo courtesy of WWE.com
He wasn't even advertised for the card ahead of time, but The Miz came away from Sunday's event as a big winner. Miz had been away for two months while filming The Marine 3 and made a surprise return to enter the WWE Championship contract Money in the Bank ladder match. Miz had a new, Hollywood-star look to him and delivered a fantastic promo early in the night. Like Ziggler, the live crowd was certainly behind him.
Miz didn't win Money in the Bank for a second time as Cena was victorious, but he did exit the PPV with much better prospects than he had prior to his hiatus. Miz was jobbing to essentially everyone prior to his return, but his slightly altered look and attitude should be great for him. There is a true lack of main-event heels, so I can absolutely envision Miz feuding with WWE Champion CM Punk should he retain his title past SummerSlam.
AJ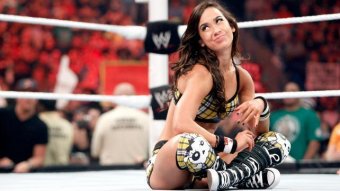 Photo courtesy of WWE.com
AJ may be a diva rather than a superstar, but there is no question that she continued her meteoric rise on Sunday. AJ has been a massive part of WWE programming for the past few weeks as she has been involved in the WWE Championship feud between Punk and Daniel Bryan. She served as the special guest referee in their match at Money in the Bank, and while her presence ultimately didn't affect the outcome of the match, you never knew what she might do and she helped keep things exciting.
When you couple her performance as the unstable referee with the acceptance of Bryan's proposal on RAW, it is quite clear that AJ is still on the ascent and will continue to be a central figure moving forward. Since she and Bryan are getting "married" on next week's 1,000th episode of RAW, I'm sure she will become embroiled in yet another huge storyline. My best guess is that Kane breaks the wedding up, leaves with AJ and creates yet another love triangle with AJ as the central figure.
Follow @MikeChiari on Twitter and listen to him on Ring Rust Radio.
This article is
What is the duplicate article?
Why is this article offensive?
Where is this article plagiarized from?
Why is this article poorly edited?