London 2012: America's 25 Best Shots for Gold at the Olympics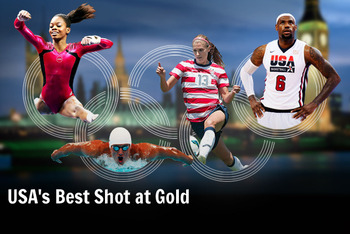 The United States always ranks near the top of the medal lists at the Olympics. This summer will be no exception.
LeBron James and this year's Dream Team will almost certainly win gold. But what about Michael Phelps? Will Allyson Felix finally win an individual gold medal? Can the American women's gymnastics team take the top spot on the podium?
Here's a roundup of America's top medal hopefuls at the London Olympics.
Keep Reading