Why Chip Kelly Ran with the Bulls in Pamplona: I Have Theories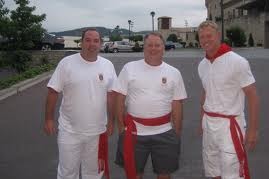 thebiglead.com
I am not often surprised in sports. In my years of being a serious fan in football, golf, tennis—you name it and I am pretty much a fan, except horse racing and car racing (it's not really a sport)—I have rarely watched or read anything sports-related and said: "Say what?"
Until yesterday. Until I read that Oregon head football coach Chip Kelly had run with the bulls in Pamplona with wide receivers coach Scott Frost.
My first reaction was: What the hell was he thinking? My second reaction was: who on earth would pose with a red scarf tied around their middle?
But on reflection, I began to think about all the reasons why a stunt like this would appeal to Kelly. My theories might not be the same as yours because, after all, I'm a girl.
Begin Slideshow

»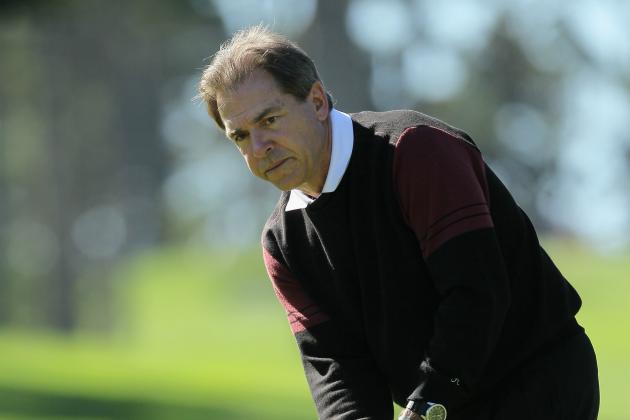 Jeff Gross/Getty Images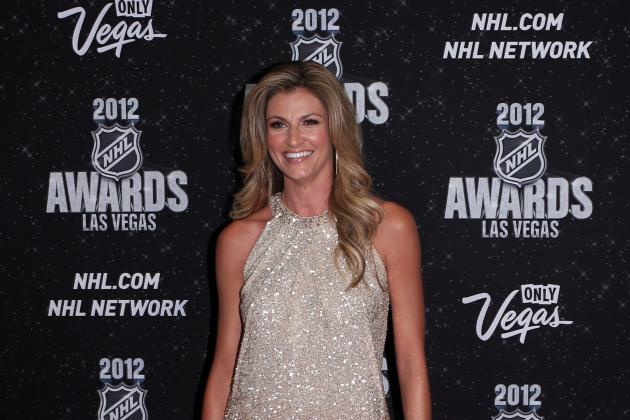 Bruce Bennett/Getty Images

Now, I'm not saying that Chip Kelly was trying to make an impression on Erin Andrews before she goes off to start her new gig.
But what would possess a grown man to risk being gored by angry bulls unless he was trying to get some girl's attention?
I'm just saying.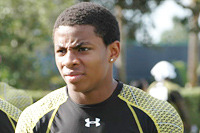 Vernon Hargreaves III
If I'm Vernon Hargreaves III and I'm sitting in my momma's home in Tampa, Florida, trying to decide between South Florida (please), Miami, Florida, Ohio State or Oregon, and I see this photo of Chip Kelly and Scott Frost having survived the running of the bulls in Spain, I'm thinking: These Oregon dudes are for real.
Honestly, can you imagine Will Muschamp or Urban Meyer running with the bulls? Can you imagine Urban Meyer not wearing a suit and tie?
I rest my case.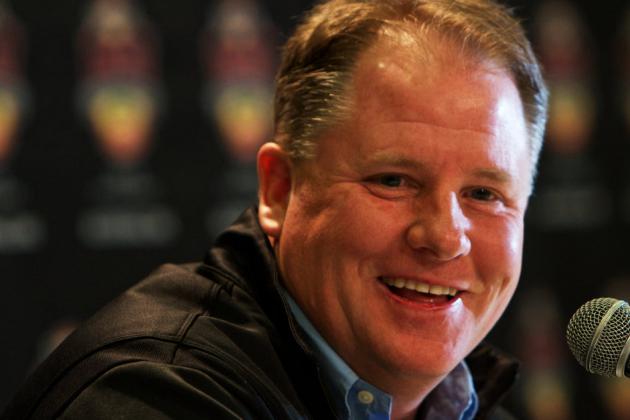 Oregonlive.com
What else are you going to do with your money? Go to Las Vegas and leave it all on the tables?
And, it's not like Kelly has a wife at home telling him: "What, are you crazy?"
Life is about experiences, not about how much money one has in the bank. It's about friends and family, and living life to the fullest.
Not ending up on your death bed wishing you had gone to Pamplona and tested yourself.
Check.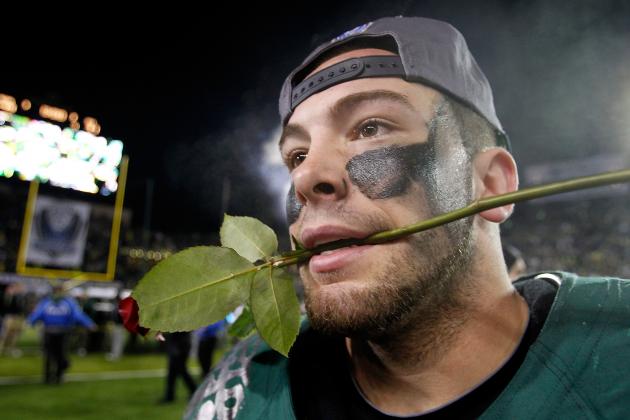 Jonathan Ferrey/Getty Images

I could have picked any of Kelly's current players for this slide, but this gives me a chance to say: John Boyett for Heisman.
The 2012 Oregon team is loaded with talent and personalities. Perhaps some of them may be starting to think they should be in charge.
Gentlemen, check your ambitions at the Moshofsky; there is only one guy in charge. You know it, and now the bulls know it.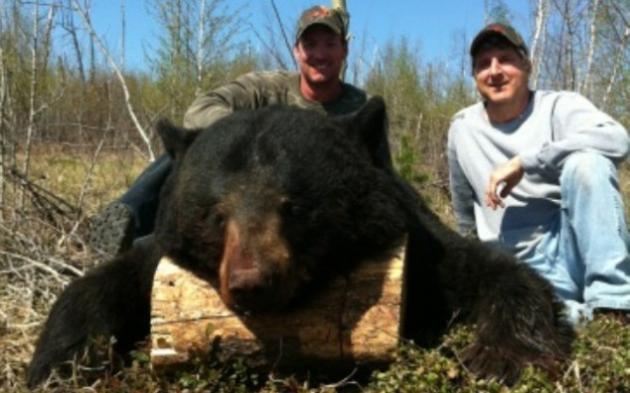 Seattleweekly.com
Perhaps Chip Kelly wanted to make a statement to Mike Leach about animals.
Something along the lines of let them run free instead of baiting them and shooting them.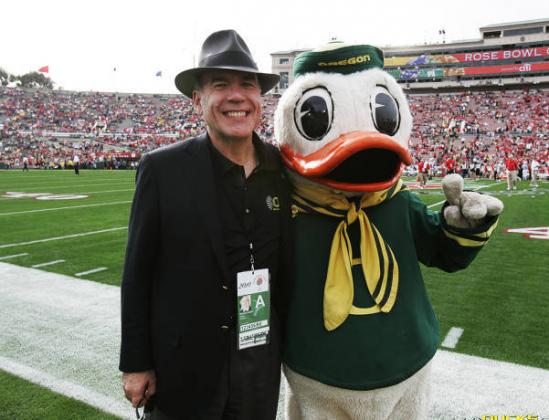 GoDucks.com
Perhaps Chip Kelly and Richard Lariviere had a bet on who would get fired first.
Kelly lost, and running with the bulls was the bet.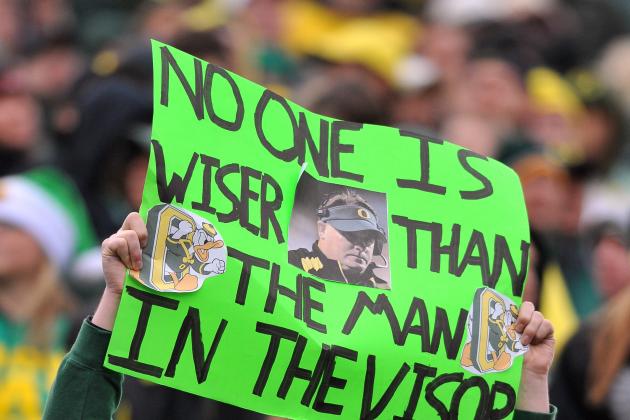 Steve Dykes/Getty Images

With age is supposed to come wisdom.
However, Kelly is 49, and maybe that next birthday is starting to grate on him, like it does all of us. The best way to fight the big 5-0 is to do something outside your comfort zone to prove to yourself that you are still alive and kicking.
Running in front of a bunch of big, nasty bulls would certainly be outside my comfort zone.
Next time, Chip, try changing manicurists or something, OK?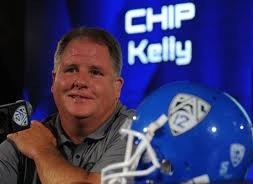 Oregonclubofportland.com
The Pac-12 football media day is next week.
What better way to prepare for a herd of hyenas than with a stampede of bulls?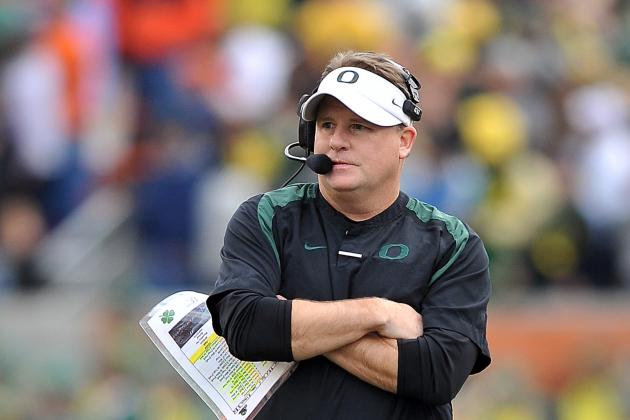 Steve Dykes/Getty Images

He just wanted to.
And you have to admire that, no matter which team you support.