Matt Garza Trade Rumors: Which of His 6 Major Suitors Is the Best Fit?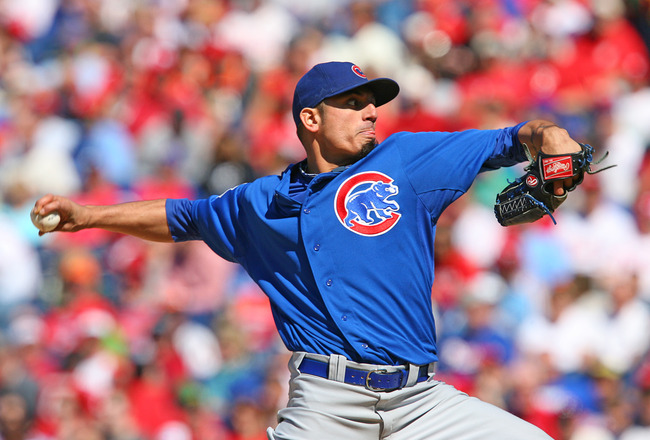 Hunter Martin/Getty Images
The Chicago Cubs have a couple of major trade chips to play with, and the most valuable of the bunch is right-handed starter Matt Garza.
Garza's numbers aren't as flashy as Ryan Dempster's, to be sure, but he's a lot younger at a mere 28 years of age and he isn't due to test the free agent waters until after the 2013 season. He hasn't been perfect this season, but he's capable of pitching like an ace on any given day.
Not surprisingly, there are a handful of teams interested in Garza's every move these days. According to Bruce Levine of ESPNChicago.com, the New York Yankees, Toronto Blue Jays, Detroit Tigers, Texas Rangers, Los Angeles Dodgers and Pittsburgh Pirates all scouted Garza's latest start against the Arizona Diamondbacks on Sunday. They had to like what they saw, as Garza fired seven shutout innings.
If that list of teams is any indication, there are six teams with serious interest in Garza. Only one of them, of course, can actually end up with him when all is said and done.
The question, obviously, is which one of them is the best fit for Garza's services.
Here's how I rank them.
Keep Reading