5 Fighters We'd Like to See King Mo Tag Team with in TNA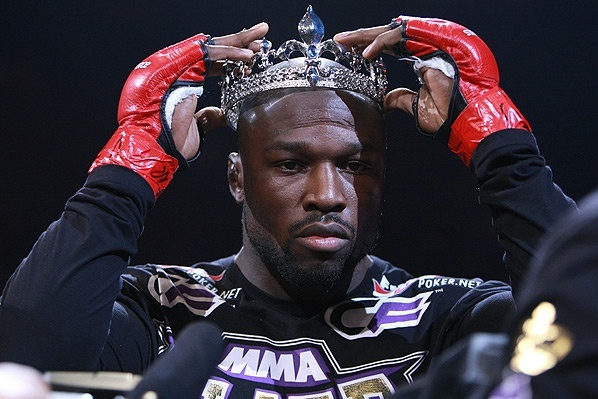 Courtesy of Sherdog
With Muhammed Lawal's groundbreaking multi-organization contract with Bellator and TNA wrestling, the man affectionately known as King Mo is looking to win tag team gold while working for pro wrestling's second-largest brand.
So the question remains: Who is going to team up with MMA's bad boy in his quest to strap gold around his waist?
While there are some excellent options already on TNA's roster (D'Angelo Dinero immediately comes to mind), here at B/R MMA, we are hoping to see King Mo team up with another star from the world of MMA.
Here is a look at five pro fighters who we would like to see King Mo tag team with in TNA.
Begin Slideshow

»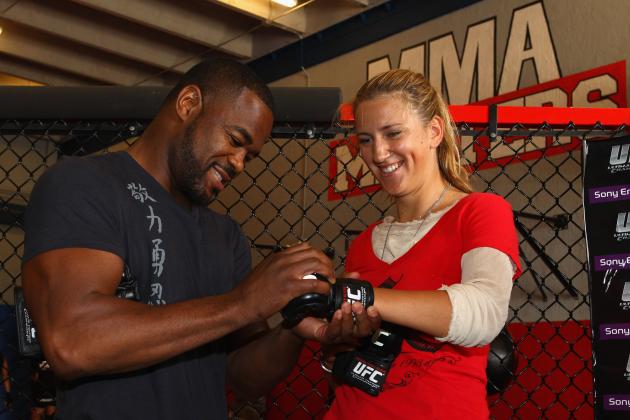 Clive Brunskill/Getty Images

With a loud mouth, brash attitude and a super-sized ego that surpasses that of King Mo, there is no question that Suga Rashad Evans has the personality to thrive in professional wrestling.
Evans and Lawal aren't quite mirror images of one another, but they are pretty close. Both men used to fight at heavyweight before cutting down to 205, and both have discussed a move to 185.
The similarities don't end there. Both fighters were undefeated when they won gold in the Light-Heavyweight division, and both fighters got knocked out when attempting to defend their belts the first time around.
In fact, both fighters got knocked out by Black House members, as Evans lost to Lyoto Machida, while Lawal was finished by Rafael Cavalcante.
In pro wrestling, these two could parlay their real-life personas into a gimmick of conceited powerhouses who have the talent to back up their words.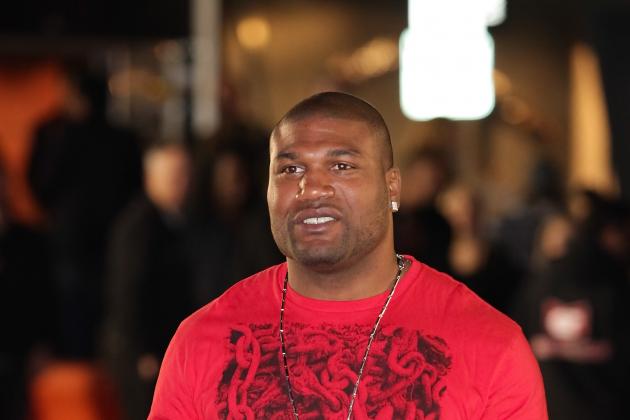 Noel Vasquez/Getty Images

The well-documented beef between Rampage and King Mo built up for an extended period of time, as the two had some heat over a previous encounter. If you listen to Mo about it these days, their problems are behind them.
Carrying that history into TNA and you're looking at a built-in storyline. Imagine watching Jackson and Lawal team together and win a series of matches in an attempt to chase down the TNA Tag Team Championships. Then, when the title match arrives, King Mo turns on Rampage mid-match and costs them the fight.
Why the turn? Who doesn't look to Shawn Michaels throwing Marty Jannetty through the window of The Barber Shop as a pivotal moment in HBK's career?
Turning on the lovable Rampage would make Mo a super-heel, and you've got a killer feud between the two of them that could lead Lawal into the title scene.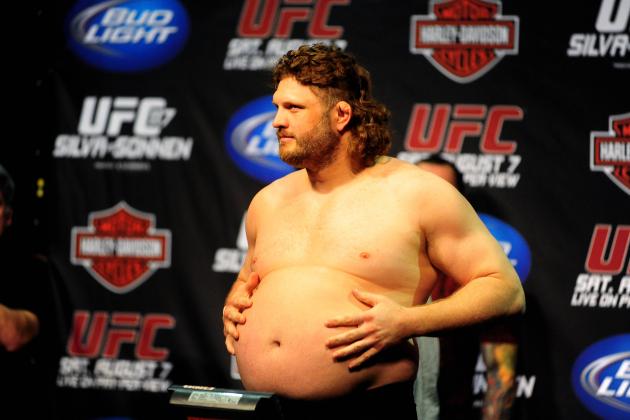 Mark J. Rebilas-US PRESSWIRE

Not only does Big Country have the personality to get over in professional wrestling, he has the perfect blend of ugly and self-deprecation that can make a fan favorite. Pairing with King Mo would be MMA's version of The Odd Couple.
Don't think it would get over? Let's not forget about The Rock and Sock Connection or Booker T and Goldust. When bookers pair together a super-serious competitor with a goofy guy who can also be dangerous, it makes for an intriguing duo who can entertain the masses.
Nelson's rotund figure paired together with the rippled physique of King Mo could make for some hilarious training videos to promote their matches.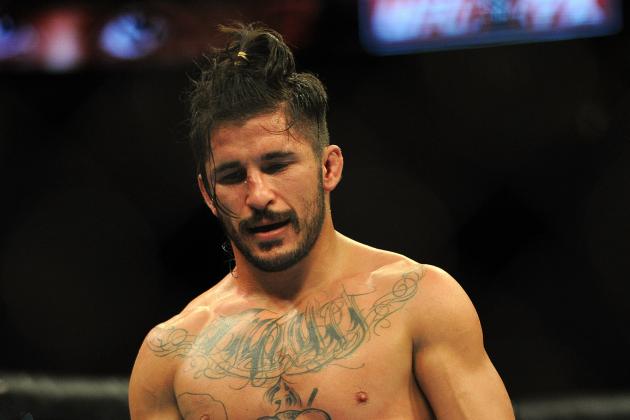 Steve Mitchell-US PRESSWIRE

As illustrated in the previous slide, not all tag teams need to be of similar stature or appearance. They just need to be able to work in sync in order to get the job done.
Charismatic flyweight Ian McCall is the kind of fighter who would thrive in professional wrestling. Already going to great lengths to give himself an entertaining physical appearance, McCall is articulate enough to cut stellar promos and could be a force in the ring similar to the Motor City Machine Guns.
Powerhouse/cruiserweight combos aren't terribly uncommon in professional wrestling. Kane and X-Pac had a great thing going, as did Batista and Rey Mysterio.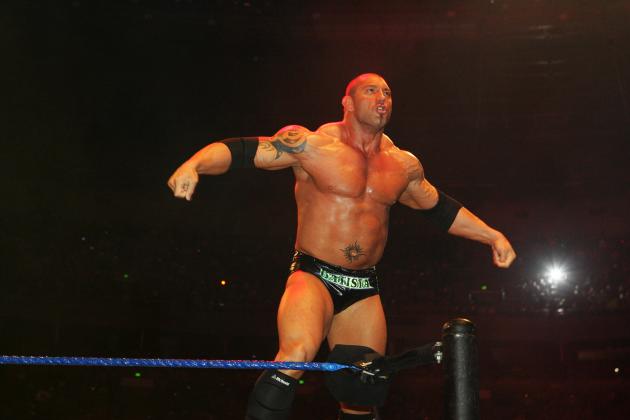 Gaye Gerard/Getty Images

Who better to team with a mixed-martial artist making his pro wrestling debut, than a former pro wrestler who is getting ready to make his MMA debut?
Dave Bautista (formerly known as Batista) is a six-time WWE champion who nearly joined the Strikeforce roster right before Zuffa purchased the organization. That put a substantial delay on his debut, which will now occur on October 6, but it wasn't enough to stop the 43-year-old from stepping into the cage.
This pairing would not only be interesting because of the angle, but it would also be beneficial for both men's career trajectory. Working with a veteran like Bautista would help King Mo develop his character and in-ring skills. Likewise, the former Strikeforce champion could help big Dave make his transition into MMA.