The All-Motorsport Power Rankings: Week Five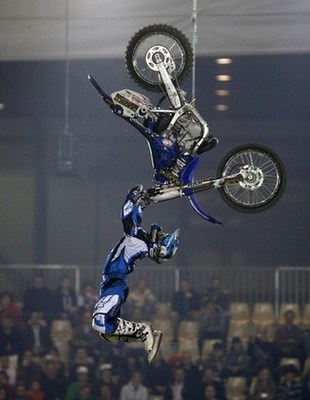 Jeremy Lusk, Freestyle Motorcross rider, who died last week following a crash at an event in Costa Rica.
You'll probably be glad to know that neither Brian Vickers or Dale Earnhardt Jr make an appearance this week, although many of their NASCAR brethrin make the list.
Now, on with the rankings. Sorry for the delay but I have repaid you with new improved spangliness.
15 Joey Logano (NASCAR)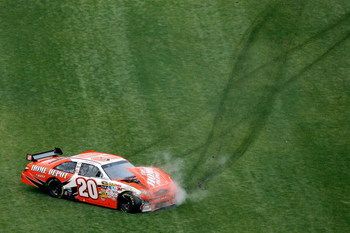 Despite continuing his introduction to the many and varied walls of NASCAR, master Logano continues to garner stupid amounts of media atten.......
14 Danica Patrick (Indycar)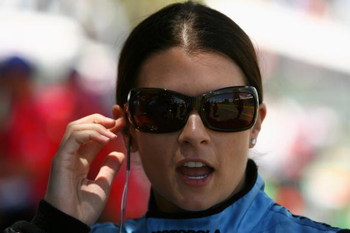 She's baaaaaaack! This week with the apparent news that the embryonic USF1 team want to test her, presumably not her English skills.
13 Robert Doornbos (Indycar)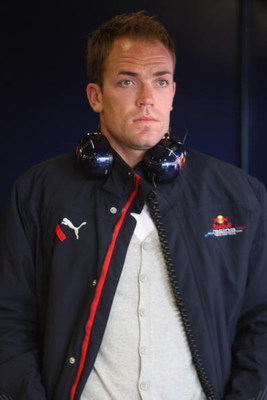 Last week he got a NHL ride with backing from ING. This week ING pull out of the Renault F1 team.
Be afraid, be very afraid.
12 Renault F1 (F1)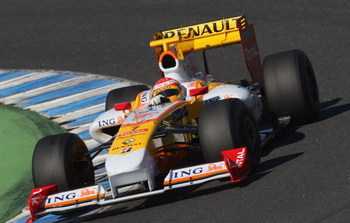 And on the subject of ING, at least we'll get a new livery next year.
11 Scott Riggs (NASCAR)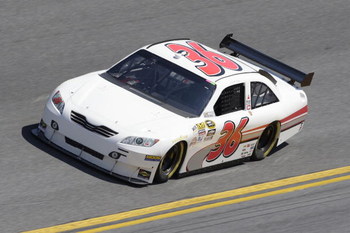 Quite possibly the racing high point of the week, as approximately 85 percent of the viewing public became Scott Riggs fans Thursday (sorry Nemechek fans).
10 David Brabham (ALMS)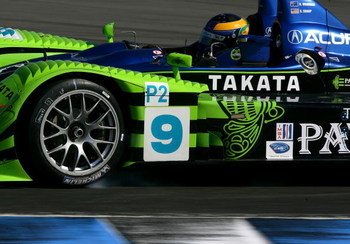 David is just going to be confused come Sebring, driving for Acura, against Peugeot who he'll drive for at Le Mans, if Aston turn up then who knows what he'll do.
9 Kimi Raikkonen (F1)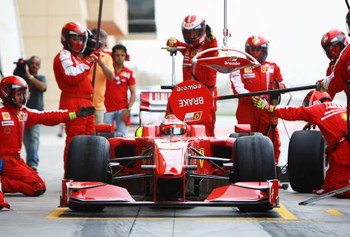 Remember Kimi, he was once good at Formula One. Now he might be getting second wind, topping the latest test times.
8 Elliott Sadler (NASCAR)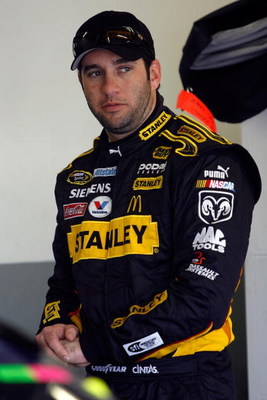 There is some evidence that Elliott suffers from paranoia, believing that weather is conspiring against him.
7 Henning Solberg (WRC)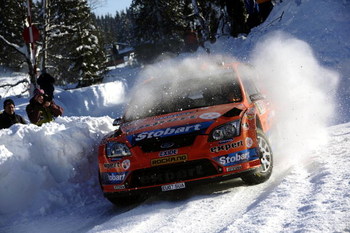 While his brother has got all the attention, as least as far as these listings go Henning snuck into 4th, two spot better than Petter.
6 Kevin Harvick (NASCAR)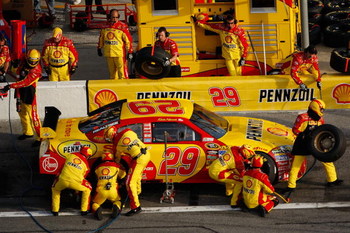 After a comment on FOX proclaiming Harvick the king of "where the hell did he come from" I fully expect a titanic power struggle between he and Matt Kenseth for that title......
5 Matt Kenseth (NASCAR)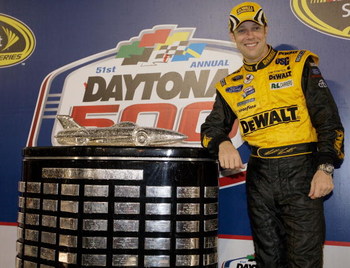 ...a struggle in which Kenseth won the opening battle, and I know he won the race, but when you are that boring and only lead one lap you only get fifth in the rankings.
4 Mikko Hirvonen (WRC)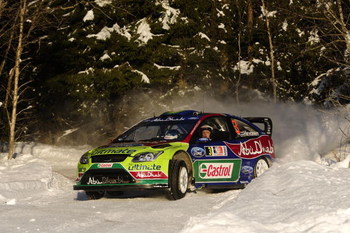 Mikko should go to Elliott Sadler's world, I doubt there are any Frenchmen there.
3 Tony Stewart (NASCAR)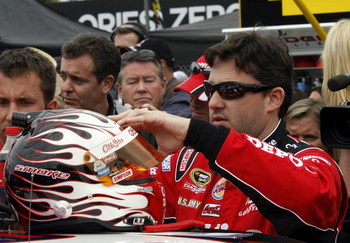 What does this man have to do to win the Daytona 500. He brings a pretty much brand new team in, which gets through 5 cars in the week, then gets stopped in his tracks by rain. Next week: Tony's World.
2 A.J. Allmendinger (NASCAR)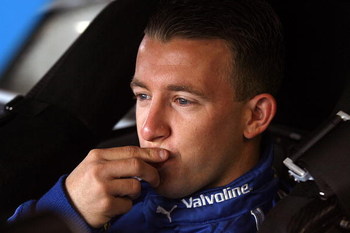 Who had the best speedweeks? Tony Stewart? Matt Kenseth? Kevin Harvick? Nope, A.J. Allmendinger He races his way into the 500, runs well in the pack all day and finishes third, gaining posted prize money of $786,563, which probably still isn't enough to get him too far beyond Cali.
1 Sebastien Loeb (WRC)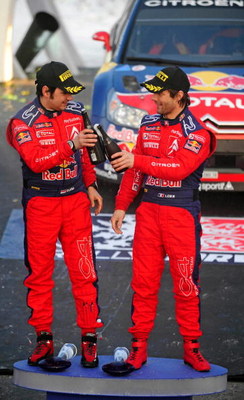 Seb's postcard from Norway.
Salut
C'est Froid en Norway!
Citroen est sur-chiens!? We tell une pork-pie!
Citroen est No.1!!
Keep Reading