WWE Money in the Bank 2012: Ranking the Moments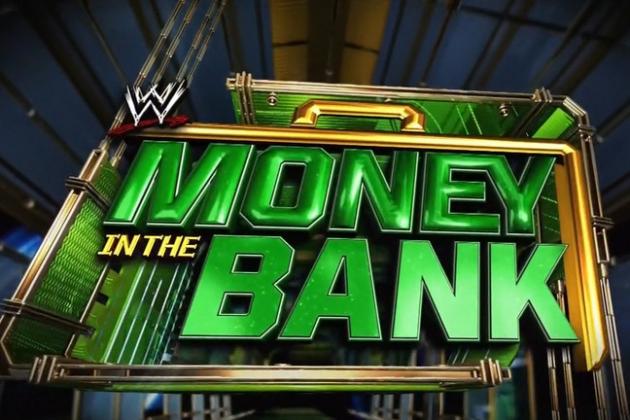 Well, Money in the Bank is in the record books, and, to be honest, it only met my expectations. The pay-per-view was fairly too predictable (not to my liking), and I feel that's what it brought it down a bit.
Also, some results weren't exactly my cup of tea. But I digress.
So, let's not waste any time here. Let's rank the matches and moments that occurred last night at Money in the Bank.
Begin Slideshow

»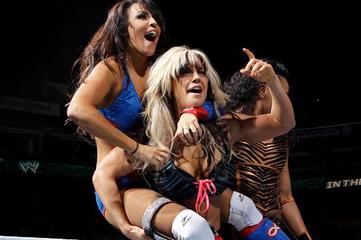 From: wwe.com
Layla, Tamina and Kaitlyn defeated Beth Phoenix, Natalya and Eve...So, what's the point in that? I mean, at least we got a Divas match to prove that the division still exists, but still, it could have been a championship match, or at least a longer match.
But no, to no surprise, it was the shortest match in the card. Yes, even shorter than the Ryback match.
I get Layla, the champ, winning, but why did Tamina and Kaitlyn come out of nowhere? Oh well...Let's just hope the Divas get better next time.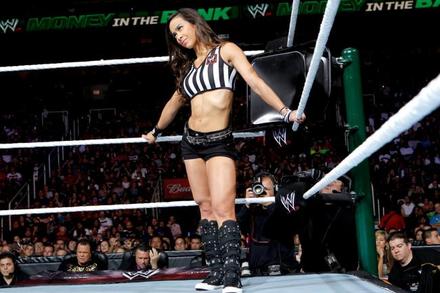 wwe.com
Sorry, but it was somewhat of a bad payoff from all the "crazy chic" stuff she had going on during episodes of Raw and SmackDown.
It wasn't that bad, since she did introduce a chair, and kept sabotaging both men from doing any attacks with weapons, and getting in the way at times. But still, I was expecting more.
But it isn't the worst moment, because she let the pace of the match continue perfectly.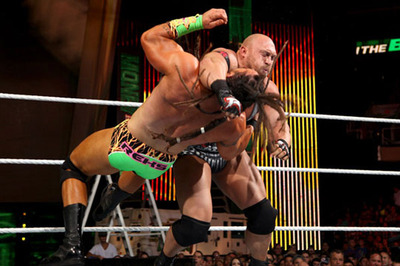 From: updatesarena.com
Don't get me wrong, this was a very good match. Ryback finally had some difficult times, but in the end, he bested Tyler Reks and Curt Hawkins.
Finally, Ryback got fed more, but still, it goes down in the rankings since the rest of the event had some better content, in my opinion.
Also, Reks and Hawkins should definitely be featured more. They're great.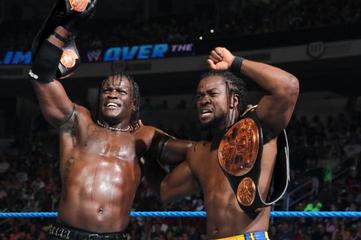 updatesarena.com
Apart from the WrestleMania match, this may have been the best pre-show bout yet.
Kofi and Truth are a really good pair, and facing Hunico and his pal, Camacho, is a good idea for a future tag title match.
Hunico really is an underrated superstar, and Camacho is a good addition to his character, combining high-flying maneuvers and strength. Hopefully, they will get a shot in the future.
But still, why have the champions fight in a pre-show?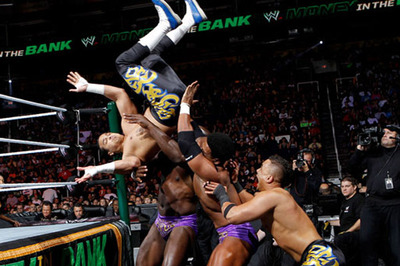 updatesarena.com
Yes, the WWE featured the tag-team division in MITB, twice!
While it was a little weird to not have the No. 1 contenders, Titus and Darren, have a go at the tag titles, it was good to see Primo and Epico.
I would be ranting on about why the guys who are supposed to be Truth and Kofi's next opponents just lost against Rosa's guys, but A.W. clearly said that they're still the next to challenge the champions. That calmed me down.
I believe the Prime Time Players will be champions soon, and Primo and Epico will soon be challenging them. That's the reason this match was held.
Sorry for the low-quality video; it's the best I could find.
Anyways, this was really just a moment of relief for me! I thought Ziggler would cash in, get kicked and be the first person ever to lose his opportunity.
But no, thanks to Del Rio, that didn't happen. Really nice idea there, WWE.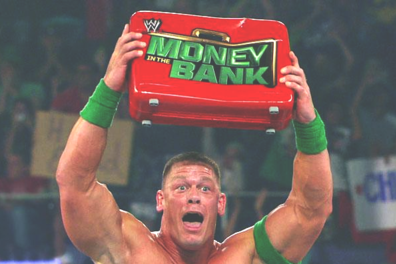 caws.ws
The No. 7 spot belongs only to the result, not the match itself.
John winning was really, really predictable, but the botched ending was funny as hell. And Cena's face is hilarious.
I'm not really angry or mad that John won, since it might start a Cena-Punk feud, and that's really worth it.
But still, I would have liked to have seen Kane or Jericho win. But Cena is the poster boy for the company, so there he is again.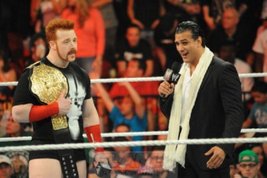 These guys didn't disappoint. They had a very good match, especially Del Rio. He performed superbly last night. I'd actually like to see this feud continue because of him.
Sheamus also had a good part in helping this match, but I wish they could just give the title to someone else for a change. Oh well.
And now that Ziggler is Mr. Money in the Bank, he can enter the fray and cause some major interest in the feud, and maybe come away as champion.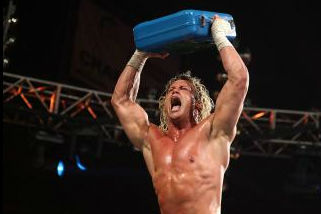 Now this was a bit predictable as well, but much less than the WWE title ladder match. Plus, it's more of a feel-good moment.
After an amazing match, Ziggler finally got the briefcase and celebrated. Then he tried to cash in on Sheamus, but thankfully, he got kicked in the head.
I'm hoping he will be a great champion in the near future. And maybe he'll kick Vickie to the curb and turn face.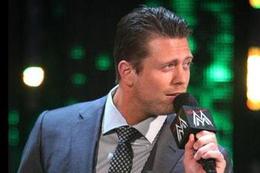 I really missed this guy! And he returned just in time to make the WWE ladder match a bit more interesting!
He actually returned with somewhat of a different look, which looks AWESOME!
There are rumours about a push he's going to get, and I really hope they're true!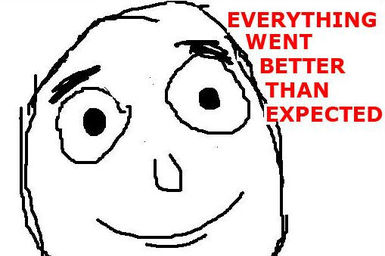 Yeah, that image pretty much explains what I thought about the match.
I was fairly sure the match would bomb, regardless of the result in the end, but thanks to the four superstars, and a returning Miz (which did help), I was proved wrong.
It had good action, drama and close moments. I swear I was expecting Chris Jericho or The Miz (or maybe both) to win, when the camera suddenly zoomed in to the briefcase when both of them we're on the ladder.
Good job, WWE.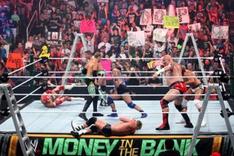 But as expected, the SmackDown side of Money in the Bank surpassed that of Raw's.
Fast-paced action, power moves, high stakes, a comedy spot and a great, deserving winner.
Everyone participated as expected. I gotta say, I really enjoyed Tyson Kidd's performance. I truly believe this is the first step to kicking back his career into high gear.
I was happy with Santino's performance, as well. It wasn't like the Elimination Chamber, but he did his job. I'm still hoping for the WWE to take his comedy routine out of the way.
The only superstars I kinda thought could of had a little bit more of a showing were Sandow and Rhodes. Everyone else was great, especially Kidd, Christian, Tensai and Sin Cara.
Really nice ladder match, but the best surely was...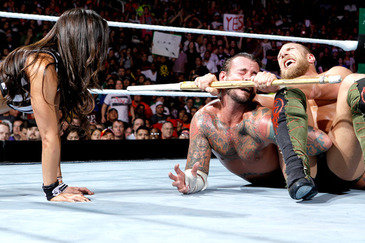 You had to expect an excellent match from these two, who have been delivering like crazy this year.
AJ not getting in the way that much might have been a bad payoff, but still, that let the match flow perfectly and let Punk and Bryan work their magic.
The match was lengthy, competitive, had high-risk maneuvers, and they used weapons, too.
The only downer for me after all this is that without Bryan winning, this just might be Daniel's last chance to get the WWE title for a long while, since CM Punk is probably going to move on and fight Cena.
But still, the match itself was excellent, and it's a major candidate for match of the year.
Thanks for reading! Please comment what you thought about the pay-per-view! Till later!