British Open Odds 2012: Golfers Worth Betting on at Royal Lytham
Andrew Redington/Getty Images
Favorites always tell the story.
Whether the golfers with the best odds win the 2012 British Open or not, the outcome of household names' weekends will always headline the Open Championship's results. At Royal Lytham, expect the most talented competitors in the world to rise to the occasion.
Here are predictions and odds for golfers worth betting on in the 141st annual British Open.
5. Rory McIlroy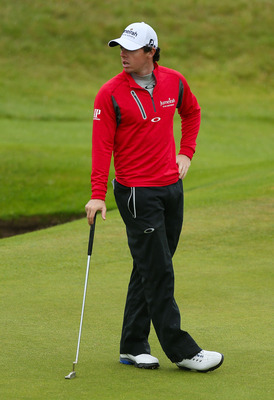 Ross Kinnaird/Getty Images
Odds: 16/1, according to Bovado
Analysis
Rory McIlroy prefers a windless, sunny day.
The 23-year-old golfer often compared to Tiger Woods has yet to win a major since his historic 2011 U.S. Open victory. He followed that triumph with a horrid showing at the British Open. There, he struggled with poor weather conditions, which he admittedly wasn't fond of.
Despite a challenging course, McIlroy is still one of the most talented golfers in the world. He should be a favorite in every major tournament because of that. Until he shows consistency, though, he'll never be the favorite.
4. Luke Donald
Ross Kinnaird/Getty Images
Odds: 14/1, according to Bovado
Analysis
Luke Donald is the best golfer on the planet. Well, at least that's what the World Golf Rankings would lead you to believe. The 34-year-old veteran is ranked No. 1 despite the fact that he's never finished in the top two in a PGA Tour major event.
The Press Associated reported that Donald believes his fortunes will change this weekend. He said:
I have good feelings about where my game is. It was nice to play in a bit of wind (on the final day) and test out what I've been working on. You had to hit penetrating shots and it felt like I had pretty decent control. Certainly good enough to contend (at Lytham). I'm ready to go.
Donald has talent and consistency—just not in majors.
3. Darren Clarke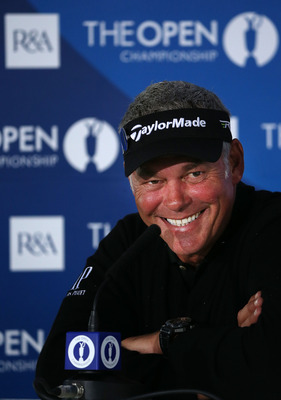 Andrew Redington/Getty Images
Odds: 125/1, according to Bovado
Analysis
I have a suspicion that Darren Clarke is a hustler. How else would the reigning British Open champion have such low odds to win back-to-back titles? He's setting himself up for a pay day.
In all seriousness, though, he hasn't won a tournament since then, but still. You could win a ton of money this weekend betting on a former champ—who's going to pass up that?
While fans go all-in on talents like Donald who have yet to win a major, they could be betting on a golfer who actually knows how to win the Open Championship.
2. Lee Westwood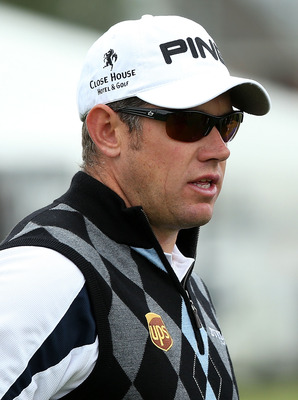 Andrew Redington/Getty Images
Odds: 14/1, according to Bovado
Analysis
Lee Westwood is 39 years old and without a major victory. While he's still a dominant golfer, he doesn't have forever. Now is the time.
According to The Telegraph, former British Open winner Tony Jacklin believes Westwood's career-long major drought will finally end this year. He said:
Westwood would be my favorite because of his incredible consistency. Lee is probably the best player never to have won a major…If he gets hot with his putter and gets into the lead, I think he'll win.
Westwood almost always finishes near the top of the leaderboard. He's a strong finish away from a title.
1. Tiger Woods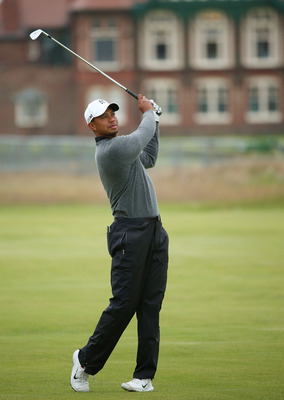 Andrew Redington/Getty Images
Odds: 8/1, according to Bovado
Analysis
Will the slump finally end? Well, despite a U.S. Open in which he failed as the favorite, Tiger Woods will enter he Open Championship favored once again. While Tiger loves the British Open, he didn't exactly rave about the course going into this year's tournament.
Alan Fraser and Derek Lawrenson of the Daily Mail reported that Woods talked about its brutal rough on Sunday. He said:
It's just that you can't get out of it. The bottom six inches is so lush. The wispy stuff, we've always faced that at every British Open. But that bottom six inches, in some places it's almost unplayable. I've never seen the rough this high or thick and dense.
If Tiger avoids digging himself a hole, he'll be in the race for the British Open crown. And if he's in the race, you better believe he'll take care of business with his first major win since 2008 within reach.
David Daniels is a featured columnist at Bleacher Report and a syndicated writer.
Keep Reading