Predicting Award Winners for the Pittsburgh Steelers' 2012 Season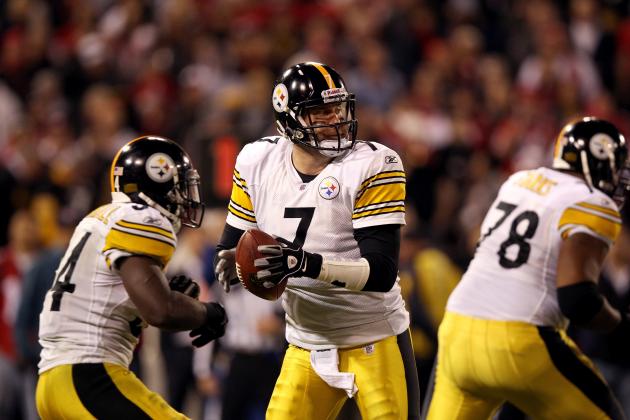 Ezra Shaw/Getty Images

As the Pittsburgh Steelers get ready to head for training camp later this month, the players are all primed for what they hope will be a run at an historic seventh Super Bowl victory.
First, however, a long season looms.
The Steelers have several stellar players, and predicting awards before the season begins is no easy task. There are, however, some indications as to which players are primed for big seasons, comeback seasons or major improvements.
Here's an early attempt at the team awards.
Begin Slideshow

»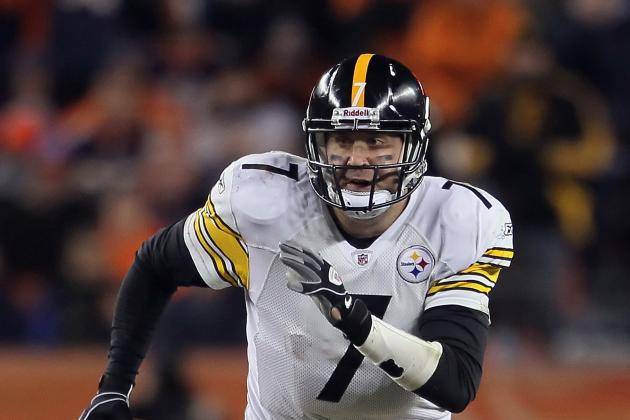 Jeff Gross/Getty Images

This might seem like picking the most obvious player, but I really think that Roethlisberger is going to take important steps under a new coordinator, doing so without one of his most reliable weapons.
A true MVP is the one player your team cannot do without.
Roethlisberger is that player. The team has the depth and talent at every other position to survive a long period of time without a starter.
Without Roethlisberger taking the snaps, however, the Steelers become ordinary—even sometimes subpar.
I think this will be the year that Big Ben really grabs the leadership reins for good and puts this team squarely on his shoulders. He won't have Hines Ward to help him. He'll also be held more accountable by new offensive coordinator Todd Haley.
This will be his best season yet.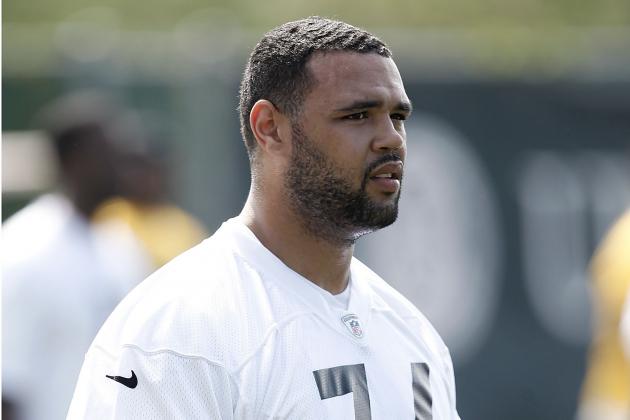 Jared Wickerham/Getty Images

Mike Adams, LT
There are only a handful of choices here obviously, but I really like Adams to have the most profound impact on the offensive line.
Don't take this as a slight to top draft pick David DeCastro, who is also in line for a huge season, but if Adams solidifies the team's left tackle spot—a sore spot last year before the return of Max Starks and a major question mark going into 2012—he will be the team's Rookie of the Year.
Adams has so far been very good and has shown a lot of maturity in the way he's handled the jump to the professional game and the fallout from his off-field issues.
I think he will be the team's top offensive rookie and will really wow anyone who's been doubting him.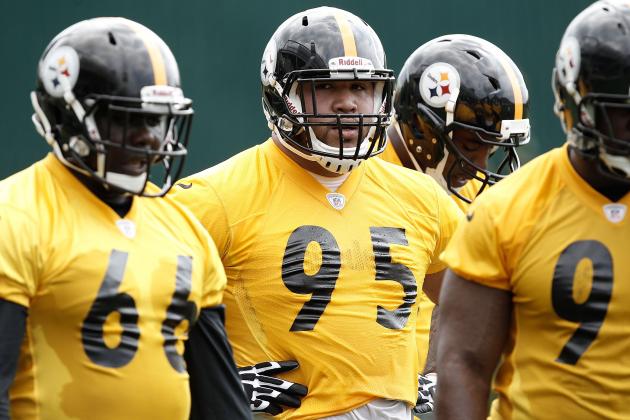 Jared Wickerham/Getty Images

Alameda Ta'amu, DT
More so than on offense, the top defensive rookie battle is going to be close. The two real candidates are Sean Spence and Ta'amu.
Who wins will depend on how much playing time each gets.
This is where I think Ta'amu comes in with an advantage. Whereas Spence is facing competition just to earn playing time, Ta'amu is at a spot where he may be pressed into service as a starter if Casey Hampton is not ready to return.
With or without Hampton, I think Ta'amu will have an important contribution to this season. Hampton is no longer an every down player. Ta'amu can substitute for him as he continues to learn the ropes.
He also makes plays. That's going to get him noticed and likely get his playing time increased. I think he can have a big rookie year, something unusual for Steeler defenders.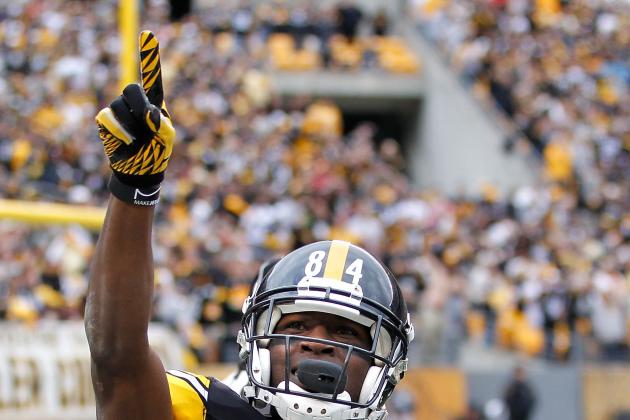 Gregory Shamus/Getty Images

Antonio Brown, WR
I won't choose Roethlisberger again. While he may be the team's top offensive player, I feel like you should only get one team award.
While I give Big Ben the MVP honors, I think Brown is a fine choice for this award.
Brown had a breakout season last year and has now clearly shown he is the team's most talented wide receiver. This year, I expect even bigger things from him as he plays for his first big NFL contract.
Brown has the potential to be a 1,500-yard receiver this season, given that he can play in tight to the formation or break away on a deep route.
I think this will be a huge year for Brown, and I think he will eclipse anything Mike Wallace accomplishes this season.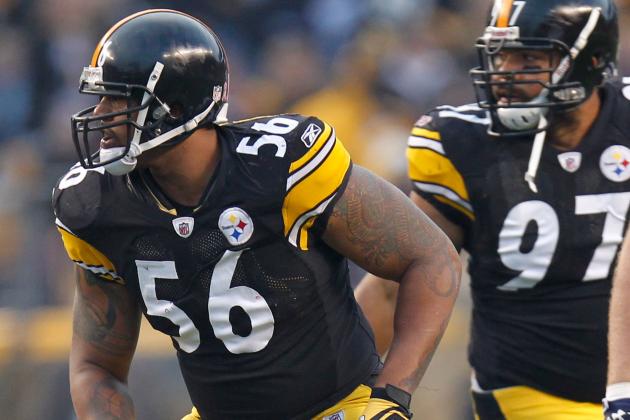 Gregory Shamus/Getty Images

LaMarr Woodley, OLB
I just have a feeling here.
Woodley missed a good chunk of 2011 because of a balky hamstring. Now he's healthy and ready to put that behind him.
I think Woodley will have a huge year, with double digit sacks, another Pro Bowl selection and a load of big plays. He has better big-play ability than James Harrison since he can bring down more interceptions. He's just slightly more athletic.
Teams also key on Harrison because he's so fearsome to opposing skill players. That sometimes gives Woodley an easier route to the quarterback or running backs. Woodley will be able to exploit that and turn it into a huge season.
By the end of this season, Woodley might be the one considered as the best defensive player on the team.
He's already one of the top players in the NFL.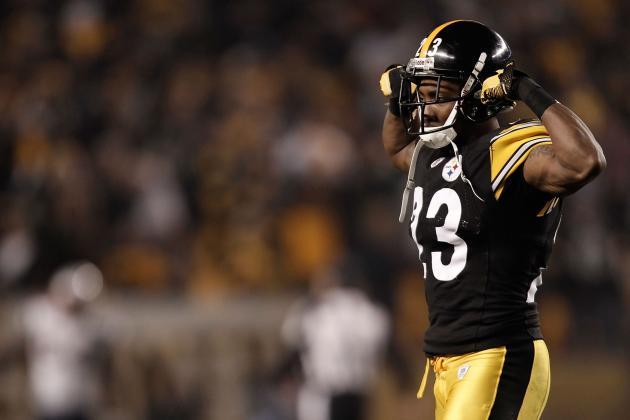 Jared Wickerham/Getty Images

Keenan Lewis, CB
I believe the hype so far.
Lewis has really shown he is going all out to win the starting cornerback job and to keep it for a long time. He is stepping into a bigger role after a few years of slowly working his way up the depth chart.
I think he's more than ready.
I think he would have been a fine starter last season if not for William Gay having a breakout year of sorts.
Lewis is a good complement to Ike Taylor because he can make big plays and play decent coverage. He'll have to step up against some tough assignments, but I feel like he's ready for that leap.
This award could also go to Lawrence Timmons, if he can take his game to another level. Or Stevenson Sylvester, if he can push himself to become a good starting inside linebacker.
Offensively, don't sleep on RB Isaac Redman contending for this recognition.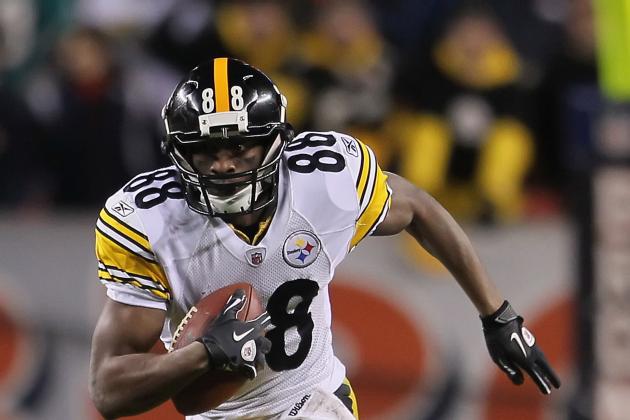 Jeff Gross/Getty Images

Emmanuel Sanders, WR
I think that anyone sleeping on Sanders is likely to be shocked. Sanders has every bit the talent of Antonio Brown or Mike Wallace, but he's never been able to keep himself healthy for a full season.
If Sanders can do that—and playing for a contract might help with motivation—he can make this offense even more deadly. He is technically sound enough to play at any of the various wide receiver spots.
I'm going to put Sanders down as the team's third receiver, and I'd pencil him in for 600 yards receiving and a few touchdowns. He could also factor into the return game.
If he's healthy and productive, this award is all his.