Chicago Bulls: 5 Moves the Team Must Make to Stay in Contention While Rose Heals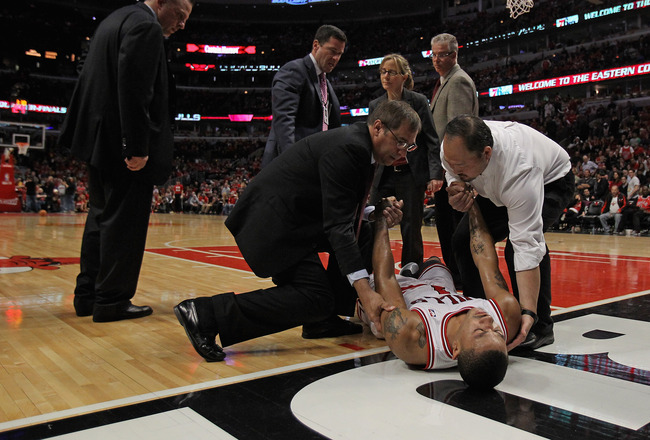 Jonathan Daniel/Getty Images
In one tragic moment last year, the Chicago Bulls watched their postseason dreams get yanked away when Derrick rose fell after tearing his ACL and being lost not only for the postseason, but also for the first half of next season.
Many have advocated for calling next season a wash. They argue that Rose should rest, the Bulls should be content to be mediocre, and that by doing so, they'll improve their draft position.
They could allow Luol Deng the time to get surgery and heal his wrist.
They'll conceivably be able to bring over draft-and-stash star Nikola Mirotik.
They'll be a season closer to being able to utilize the Charlotte Bobcats draft pick they've been waiting on.
They'll be able to amnesty Carlos Boozer.
All of that together, and essentially, the Bulls could rebuild around Rose, Noah and Luol Deng. Taj Gibson is continuing to improve. The Bulls could be a remarkable team in 2014 or 2015.
Does that mean they should give up on 2013 though? With the exception of the improved draft position, all the other things are no less true if they compete.
And if recent history has taught us anything, it's that the regular season doesn't matter. If the Bulls can get to the postseason healthy (for once) they have the potential to win it all. All they have to do is get there.
When Rose comes back they'll be as good as they've been in the Tom Thibodeau era. If they make these five moves, they'll be able to be competitive enough that they should be able to secure a top-four seed and make a play for the title next year.
Extend Tom Thibodaeu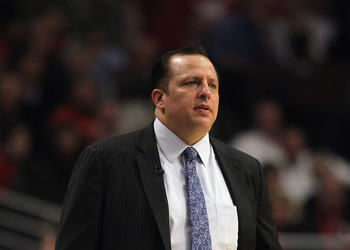 Jonathan Daniel/Getty Images
The Bulls should, need to and must, must. must, sign Tom Thibodeau to an extension.
Thibodeau is the first coach in the history of the NBA to lead the league in wins his first two seasons as a head coach. His .757 winning percentage is the highest in the league's history (albeit over a relatively small number of games.)
He's also the fastest coach to 100 wins. His two-year record is 112-36. By nearly all accounts, he has done so without the most talented roster in the NBA.
In fact, over the two years he's coached, he hasn't even really had a healthy roster for more than two consecutive weeks—and that's speaking literally. The longest stretch the Bulls have had with their starting roster is 13 days during Thibodeau's tenure.
Last season, he didn't have his starting five for more than five consecutive games at any point in the season.
Thibodeau has been one of the top coaches in the NBA over the last two years—and arguably the top. Who's going to do better?
Not to mention, his players adore him and respond to him. The Bulls need to go ahead and get this deal done so the distraction isn't hanging over them all season.
Play Marquis Teague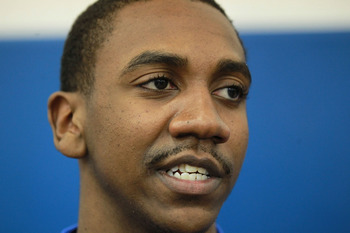 Andy Lyons/Getty Images
Tom Thibodeau has notoriously not played rookies, regardless of the situation. Jimmy Butler got hardly any playing time last year nor did James Johnson the year before that.
He needs to let rookie Marquis Teague play this year. The kid is electric. Most agree that if he hadn't come out this year, he would have been a top-10 pick next year. It's something amazing that he fell to the Bulls.
It's amazing to me that many Bulls fans aren't happy with this pick. Teague can create shots. He can get to the rim. He has a 40-inch vertical. He has handles.
The Bulls have needed a player, other than Rose, who can create his own shot for the last two years, and Teague gives them that. Yes, he's raw. But a great way to get cooked is a trial by fire.
If the Bulls give the kid some playing time, they won't regret it.
Match on Omer Asik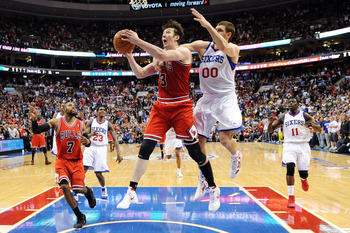 Drew Hallowell/Getty Images
I'll be the first to admit that the poison pill is hard to swallow. That's why they call it a poison pill.
For those who don't know, a poison pill is when you back end a guaranteed contract to make a massive payment in the final year of a contract. The intent is to make it so damaging to the salary cap of the original team of a restricted free agent that the team won't match an offer.
The Houston Rockets made two such pills for Omer Asik and Jeremy Lin. They're already going to have swallow one, and if the Bulls don't match Asik's then they'll swallow two.
The Bulls should match though, as much as it's going to hurt. The first two years aren't bad, at just $5 million apiece. The third year is for $15 million though. Ouch!
Here's the thing. With the moves the Bulls have made, they won't be in the luxury tax next year and possibly not the next year.
That means they won't be in the repeaters penalty when the massive part of this contract kicks in. Sure, they'll have to pay some tax in three years, but it's worth it to keep him.
When Asik and Taj Gibson are on the court together, they make arguably the most formidable defense tandem in the NBA. They gave up just 78 points per 48 minutes when they were on the court last year.
That was the best duo on the NBA's best team with at least 1,000 minutes played. Bear in mind that the other three players they payed with off the bench, C.J. Watson, Kyle Korver and Ronnie Brewer are gone. They'll need that core of Asik and Gibson to anchor the bench defensively.
Yes, it's an astronomical figure for one year, but it's only for one year. The other two years he actually comes at a pretty reasonable price.
If he adds some offense to his game and learns to keep the ball up when he gets it, he could emerge as the league's best backup center.
Pray for Luol Deng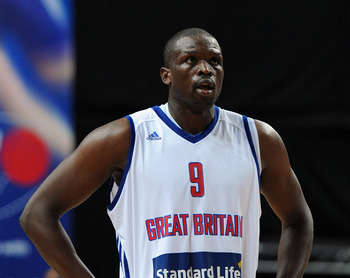 Chris Brunskill/Getty Images
There's a chance that Luol Deng won't need surgery on his wrist. It will just heal with rest. He'll also have a couple of months for that to happen between the end of Great Britain's Olympics bid and the start of the season.
During that span, the Chicago Bulls front office should be hosting a daily prayer vigil for Deng's wrist. They should also hire anyone who has ever worked for the Phoenix Suns training staff.
If Deng's wrist is healthy, the Bulls' season looks a whole lot more promising. The Bulls established they can win without Rose last season. They can do so this season as well.
Missing both their All-Stars could be a whole lot more difficult though.
Sign Courtney Lee or O.J. Mayo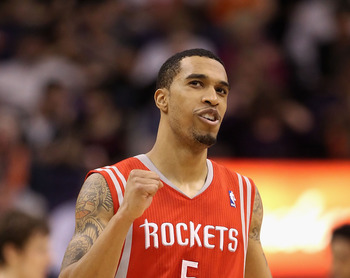 Christian Petersen/Getty Images
The Bulls have reportedly been shopping for a shooting guard. That could come in the form of O.J. Mayo according to Hoopsworld, or it could come in the form of Courtney Lee according to the Chicago Tribune reporter K.C. Johnson. Either works.
The bottom line is that the Bulls need another shooting guard to back up Rip Hamilton (or potentially start). They need another player who can score from the shooting guard position, which Ronnie Brewer, for all his heart and defensive intensity could never do.
If I had my druthers, I'd say go for Lee, but if the Bulls take on Asik's contract, it's hard to believe that the Rockets are going to be in an accommodating mood. Then, there's also the fact that it's hard to see how the Bulls would go about doing it.
If the Bulls, in one way or another, were able to work things out though, they'd have a young shooting guard to pair alongside Rose for the future. Not only that, they'd have a bona fide scorer to help shoulder the load on offense until Rose returns.
Keep Reading

Chicago Bulls: Like this team?