NBA Free Agency 2012: Jeremy Lin and the 7 Most Ridiculous Signings to Date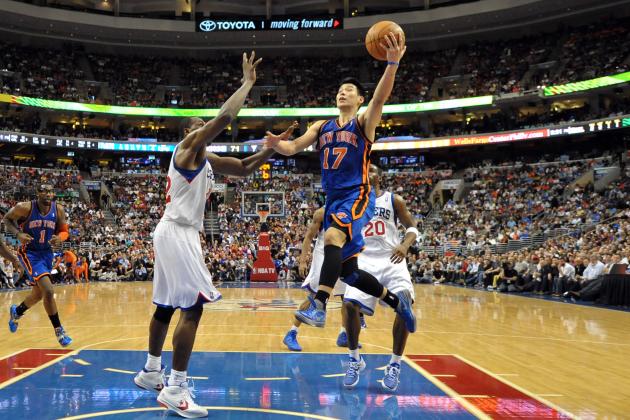 Drew Hallowell/Getty Images

The Houston Rockets are going hard after unimpressive free agents. They've made waves by signing Jeremy Lin and making an offer to Omer Asik. The Knicks appear to have decided not to match the Rockets' offer to Lin, as Marc Berman of the New York Post tweeted.
See ya Jeremy: As I reported last night, #Knicks won't match Houston's offer to Lin after trading for Felton nyp.st/LS4rJI

— Marc Berman (@NYPost_Berman) July 15, 2012

With that, Lin is about to become horrifically overpaid. Three years and $25 million is wholly undeserving for a player who just had a remarkable six-game string before becoming ordinary again for 16 games before going down for the rest of the season.

The Rockets' ridiculous three-year, $25 million offer to Asik will be official with the Knicks not matching Houston on Lin, as Jonathan Feigen of the Houston Chronicle tweeted.

Several other players have received unwarranted contracts to this point. At least one of those players received a maximum contract. Others are mid-level players who are being overrated by the teams that signed them.

Following is a list of the most disgraceful deals to this point in free agency.
Begin Slideshow

»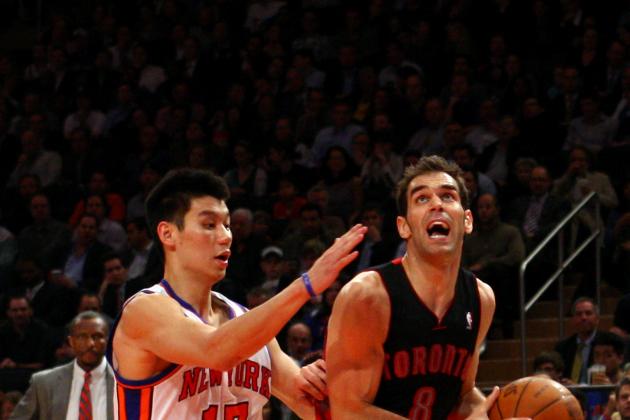 Chris Chambers/Getty Images

Jeremy Lin will soon put ink to paper on a deal that gives odd credence to the idea that six awe-inspiring games can be rewarded with a handsome contract. This back-loaded deal includes a third year in which Lin would make $14.9 million, as noted in Berman's New York Post article on the deal.
That's a ton of money for a player who doesn't do anything that well.
A quick recap of Lin's defects: He can only go one way with the ball, doesn't stand out as a shooter (40.7 percent in the 29 games other than his six-game outburst), turns it over way too much and is very mechanical in his offensive approach.
Somehow, Lin's flash in the pan has led people to believe that he's better than he really is.
Whereas some believe him to be an up-and-coming star, Lin's likely to become a career backup or a starter on a bad team. His style of play is very predictable. He's too inefficient (1.71 assist-to-turnover ratio in 2011-12) to be helpful.
Since the Knicks did not follow through on the purported pledge to match "up to $1 billion," Houston is the team committing to someone who is more of a marketing piece than a piece for a playoff hopeful.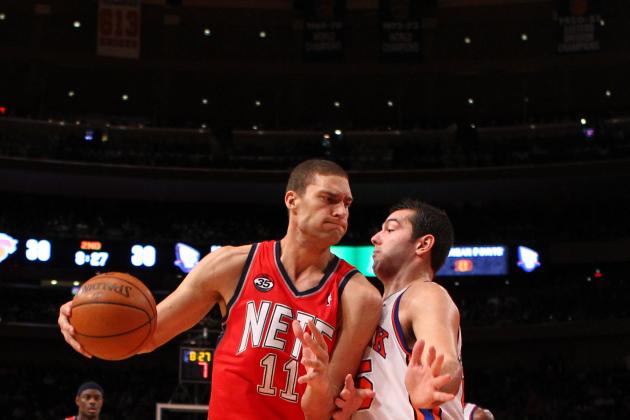 Al Bello/Getty Images

The Brooklyn Nets made Brook Lopez Exhibit 1 of bad money (Exhibit 2 coming next).
First, Lopez missed 61 of 66 games last season due to a broken foot. To sign a player to a max deal after he missed almost all of his contract year is confounding. He didn't prove himself in the last year of his deal. Also, the injury puts into question what his effectiveness will be in the future.
Second, one must wonder if his high scoring in his second and third pro seasons will translate if the Nets become a good team. Players who average 20 points per game on a 24-win team—like Lopez did in 2010-11—don't always remain close to being 20-per-game scorers after the team turns the corner.
He might end up averaging 12 or 14 points per game, ceding scoring opportunities to MarShon Brooks, Joe Johnson and Mirza Teletovic.
Also, a center who isn't an impressive rebounder doesn't deserve a max deal. Lopez averaged a mere six rebounds per game in 2010-11 and a decent 8.6 per game in 2009-10, which included a pedestrian 5.4 defensive boards per game.
The Stanford product will be closely watched as he prepares for his fifth pro season as fans try to see whether he can come back strong and show that he's worth the money.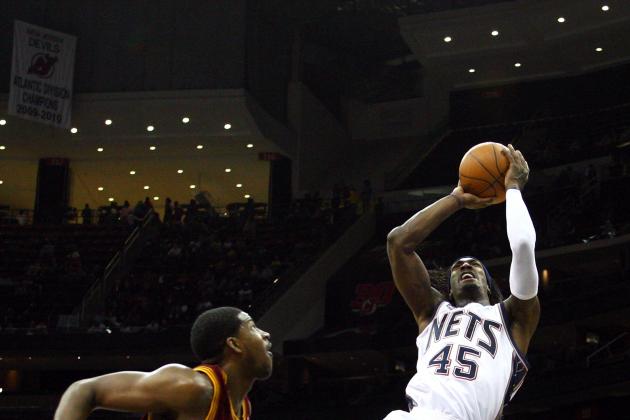 Chris Chambers/Getty Images

Gerald Wallace is Exhibit 2 of bad money for the Nets. Wallace has made a career out of being a hot scorer for bad teams. He was one of the top two scorers for the Charlotte Bobcats for four straight years, which means absolutely nothing to real NBA teams.
His 15.7 points per game in 2010-11 were only validated by his 15.8 per game in the last 23 games for the Portland Trail Blazers.
In 2011-12, he averaged an uninspiring 13.8 points per game, including 13.3 per game in Portland and 15.2 per game in New Jersey. Wallace's points for the Nets were made inefficient by his 41.7 percent shooting.
One must wonder how they can re-sign him for $10 million per year after shooting at such a poor clip.
Some believe that he's a great defender, but that's purely by factor of his steals. To base a player's defensive ability purely on steals is unfortunately selective. Often, a player goes hard for steals, but misses out on other plays.
This is an important distinction for Wallace. Wallace averaged 1.5 steals per game in each of the last two seasons. Meanwhile, his defensive ratings in 2010-11 and 2011-12 were 105 and 106 points allowed per 100 possessions, respectively. Thus, he's more ordinary than believed on defense.
The Nets made a mistake by investing this much money in someone who isn't a big difference-maker for a decent team on either end of the floor.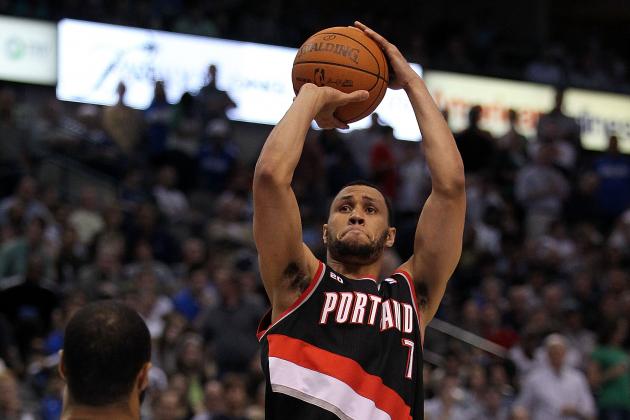 Ronald Martinez/Getty Images

Brandon Roy will be hitting the comeback trail in earnest for the 2012-13 season. But whether his knees will join him is another question.
Roy had retired before this past season started due to degenerated knees. He's coming back with the Minnesota Timberwolves, who gave him a strange two-year, $10.4 million deal. Definitely a head-scratching move considering Roy's health.
Roy thinks he's fine. He told KJR-AM 950 Seattle, "You know me, I wouldn't be going back out there if I wasn't ready to play at a high level."
Even after undergoing the orthokine operation that Kobe Bryant had, Roy needs to work to prove that he's worth more than $5 million per year.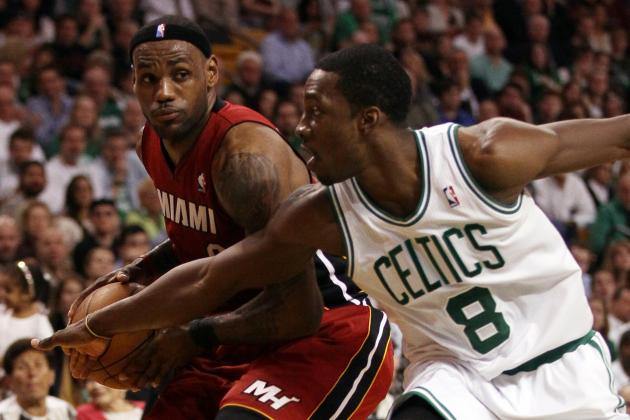 Elsa/Getty Images

Jeff Green's four-year, $36 million deal with the Boston Celtics was a remarkable manifestation of a waste of money. Green averaged 16.5, 15.1 and 13.3 points per game in 2008-09, 2009-10 and 2010-11, respectively. Those might seem like nice numbers, but one must consider that much more was expected of him.
He was expected to be a rising scorer, but his numbers just diminished year by year.
Also, the Georgetown product had heart surgery last year. Nothing says "red flag" more than that.
Green's supposed to be a sharpshooter who can rebound, but there's nothing sharp about his 44.5 percent career field-goal mark or his 33.7 percent three-point mark. His 5.5 career rebounds per game is unexciting.
Kelly Dwyer summed it up well in a Yahoo! Sports piece:
What is it? What is it that we're missing about Jeff Green? Because between what we've seen him not do, and years-long documentation of him not doing things, we just don't get it. Why was he selected fifth overall in the 2007 NBA draft? Why did he start so long for the Oklahoma City Thunder? Why did the Boston Celtics trade a starting caliber NBA center for this guy? Why are they handing him a contract worth reportedly four years and $36 million? What aren't we seeing, here?
With all of the questions Dwyer throws out, one can see that Danny Ainge will have many questions to answer after this acquisition fails.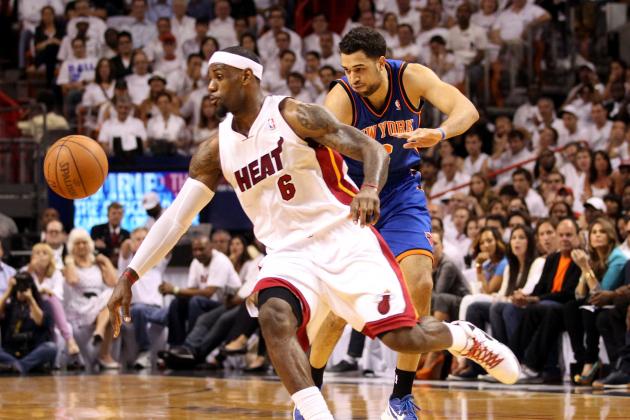 Marc Serota/Getty Images

Giving a player $6 million per year typically means that a team believes he can be a quality starter. That's what the Raptors indicated with the three-year, $18 million deal that netted them Landry Fields after the Knicks declined to match it, as Alan Hahn of MSG Network tweeted.
Surely, the Raptors might like to believe that he'll be a good starter. He averaged 9.7 points in 31 minutes per game as a rookie while shooting 49.7 percent from the field, 39.3 percent from three-point range and 76.2 percent from the line.
But in his second year, Fields dropped off significantly. He averaged 8.8 points in 28.7 minutes per game while putting up a decent 46 percent from the field. He shot a meager 25.6 percent from behind the line and a dreadful 56 percent from the charity stripe.
Those rates were horrendous and were anything but representative of a player who had earned a starter-type salary.
Fields has much to prove in order to show that he'll be a strong scorer in Toronto.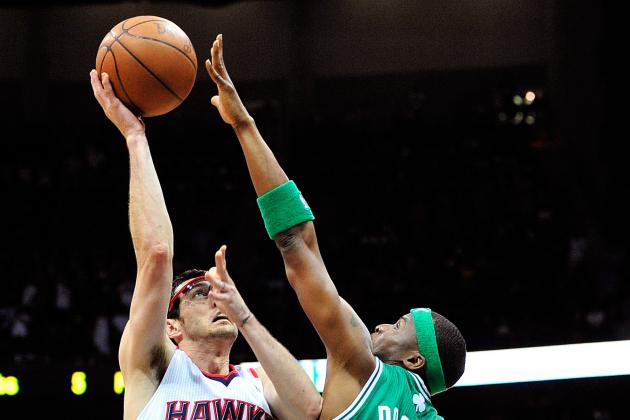 Grant Halverson/Getty Images

Look who's returning to the team that drafted him—and not just for a sentimental finish to his career.
Kirk Hinrich is returning to the Bulls, and he looks like he'll start with Derrick Rose out at least half the season.
The Bulls committed $6 million to Hinrich for the next two years. Sure, Hinrich deserved to get paid to hang around the league a couple more seasons, but not much more than the minimum salary of $1.22 million in 2012-13 and 1.39 million that someone with his experience would receive.
Hinrich doesn't seem to have much left in the tank. He started 31 of 48 games in 2011-12, but averaged only 6.6 points and 2.8 assists in 25.8 minutes per game. His field-goal mark was a meek 41.4 percent.
Also, his defense wasn't what it once was. Hinrich managed a career-low 0.8 steals per game to go with an ordinary defensive rating of 104 points allowed per 100 possessions.
Hopefully, Hinrich has some things to teach Marquis Teague. If not, then the Bulls won't get anything close to their money's worth.