The Vegas Summer League may provide teams, media and fans with a first look at the incoming class of rookies, but it also provides NBA sophomores who have adjusted to the NBA game an opportunity to showcase their growth.
Given that many players are drafted based on their potential and don't see much playing time in their rookie seasons, the Summer League is the best opportunity for them to prove they are ready to take on an expanded role come November.
These NBA sophomores should use the Vegas Summer League as a springboard for bigger and better things for their respective teams in the regular season:
Chandler Parsons, Houston Rockets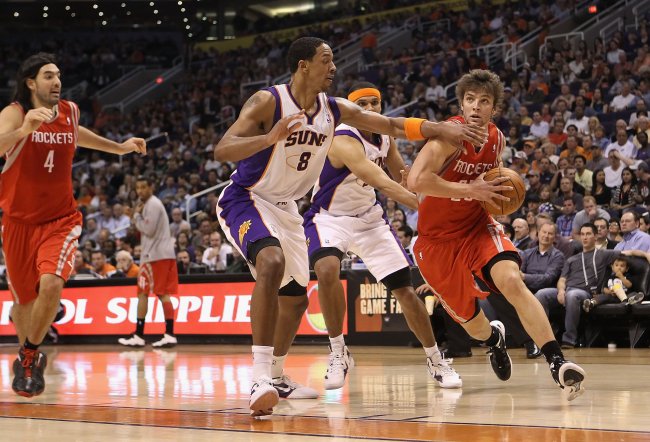 Christian Petersen/Getty Images
Barring any huge moves that shakeup the Rockets roster, they will enter the 2013 season as one of the youngest teams in the NBA—especially at the forward position. That being said, Parsons will need to prove that he can step up and replace recently amnestied Luis Scola.
Parsons is off to a good start—he posted a solid 16-point, five-rebound and four-assist performance in 25 minutes in the Rockets 93-81 win over the Toronto Raptors to kick off their Vegas slate. Parsons offered the Rockets a solid scoring option off of the bench last season as he averaged 9.5 points per game and shot 33% from three-point range.
Parsons will need to continue to be impressive if he wants to ensure himself more minutes as rookies Donatas Motiejunas, Royce White and Terrence Jones also looked impressive.
Tristan Thompson, Cleveland Cavaliers
While the debut of Dion Waiters will undoubtedly be the biggest story to watch when the Cavaliers take the court in Vegas, the No. 4 selection in the 2011 draft will be just as important for the Cavs long-term development.
The Cavs surprised many draftniks by taking Thompson at No. 4 last year after taking Kyrie Irving with the No. 1 overall selection. While Irving took over and became the team's star player right away, Thompson mostly came off the bench and started a little less than half of the games he played.
What is Tristan Thompson's Ceiling?
He flashed some promise toward the end of the season, but the Summer League will provide fans with the first glimpses of his development as he should be able to post great numbers playing alongside rookies and other inexperienced competition.
With the young nucleus the Cavs are putting together, it will be important that Thompson develops good chemistry with Irving and Waiters as the team looks to mold itself into a contender.
Kemba Walker, Charlotte Bobcats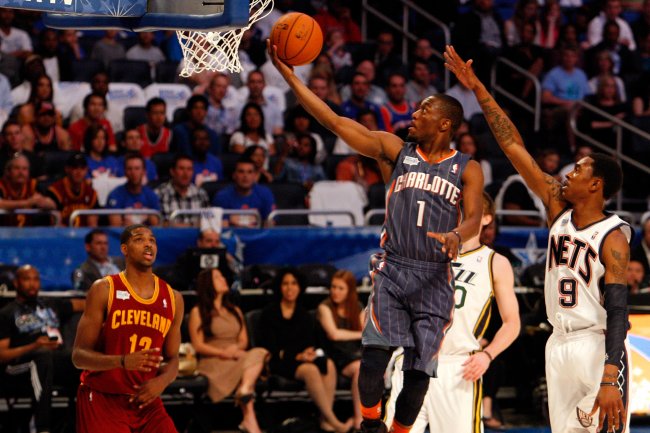 Ronald Martinez/Getty Images
When it comes to the Bobcats, there weren't a whole lot of bright spots last season and that includes the play of rookie point guard Kemba Walker.
Walker was the No. 9 selection in the 2011 draft and much like the rest of the Bobcats squad, he was a sore disappointment. Walker wasn't a very good scorer (12.1 ppg and a horrible 36.6 percent from the floor) or a very good distributor (4.4 apg). However, the summer league should provide Walker an opportunity to gel with some of his younger teammates—most importantly, new swingman Michael Kidd-Gilchrist.
With more experience and an improved supporting cast, Walker should be able improve his numbers from last season and shake any notions that he will be a complete bust.
In the Bobcats first game, Walker still struggled with shot selection but managed to distribute the ball well, putting up 16 points and seven assists in 22 minutes.