Texas A&M Football: What You Need to Know About Aggies LB Steven Jenkins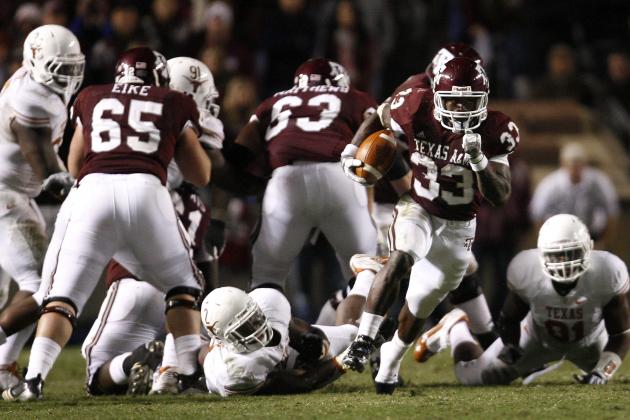 Aaron M. Sprecher/Getty Images

The biggest question facing the Texas A&M Football team as they embark on their inaugural journey in the Southeastern Conference, is how their defense will hold up. While the defense has question marks on the line and in the secondary, the linebacker position led by Steven Jenkins is as strong as it has been in years.
Jenkins is a junior linebacker who came into his own at the end of the 2011 season and should be an impact player in the SEC in 2012. He has the size, speed and confidence to be a difference maker in the top football conference in America.
This is a look at who Jenkins is as a player and person.
Begin Slideshow

»
There was some confusion about Jenkins' academic status last year during his first season at A&M. The athletic department mistakenly classified him as a junior on the 2011 roster.
Jenkins will be a junior in 2012 and has two seasons of eligibility left for the Aggies. He only used up one season of eligibility while playing at Coffeyville (KS) Community College before coming to Aggieland.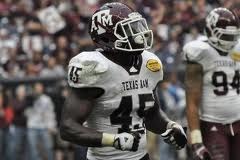 Phot by Bleacher Report
Jenkins, along with teammate Howard Matthews, violated team policy and will sit for at least one game during the 2012 season.
It is not yet known which game Jenkins and Matthews will miss, or whether they will both miss the same game. Most assume that they will sit the season opener against Louisiana Tech in Shreveport, LA on August 30.
Fans should expect sophomore linebacker Donnie Baggs to start in Jenkins' place when he sits out the game.
No one knows what policy Jenkins and Matthews broke. It may just be a case of where Kevin Sumlin is making an example of two starters so the rest of the team will understand the implications of not following the rules.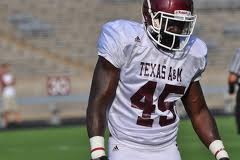 Phto by 247sports.com
Jenkins was an outstanding linebacker at Coffeyville (KS) Community College. He only played there for one year and put up great numbers.
Jenkins had 91 tackles, 17 tackles for loss and six sacks in his one season at the Kansas junior college. He also had four passes broken up and blocked a field goal.
He was ranked as the No. 20 junior college recruit in he nation when he signed with A&M.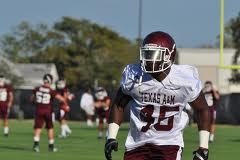 Photo by 247sports.com
Jenkins was arguably the best defensive player on the field during spring practice. He finished the season with a flurry with a nine tackle game against Northwestern in the Texas Bowl.
That was after he had six tackles including a tackle for loss against Texas.
Jenkins started six games in 2011 and finished fifth on the team in tackles with 61, to go along with three tackles for loss and a sack.
He looked like a dominant defensive player in the spring in Mark Snyder's 4-3 scheme. If he can continue his strong play in the fall he may compete for All-Conference honors.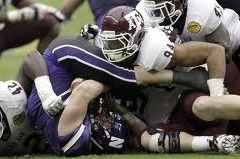 Photo by sacbee.com
Jenkins has ideal size and speed for an outside linebacker in the SEC.
He is 6'2" and weighs in at 230 lbs. Jenkins can run a 4.6 in the 40 yard dash. He has the physical tools to play on Sundays.
If Jenkins continues playing at the level that he has been playing at, he will make a lot of money playing this game.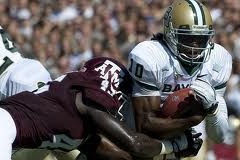 Photo by 247.com
Jenkins is the only linebacker in the starting lineup who is not a senior.
After the 2012 season Sean Porter and Jonathan Stewart will graduate. It will be up to Jenkins to be a team leader on the defense.
He can start to morph into that leadership role this season as a junior. Jenkins is respected by his teammates as one of the most hard working players in the program. He will serve his suspension and earn the trust of the coaches again.