Indiana Basketball: 5 Games We're Most Looking Forward to Next Year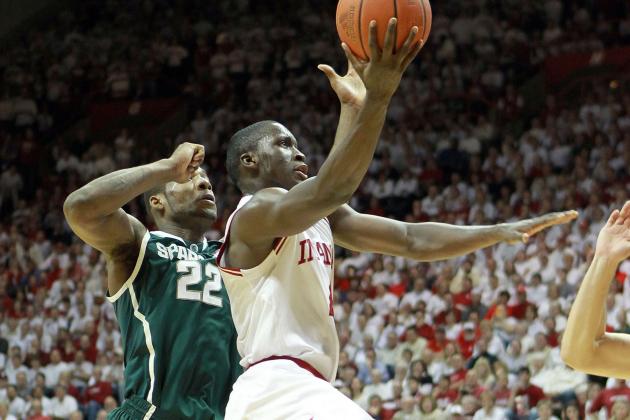 Andy Lyons/Getty Images

The Indiana Hoosiers are coming off of one of their best seasons since their Final Four run in 2002. They return just about everyone from the Sweet 16 team last year and enter the season ranked No. 1 in almost all of the major college basketball polls.
To make matters worse for Hoosier opponents, they have arguably the best recruiting class coming in. Almost all of the five incoming freshmen could start anywhere in the Big 10 as I only project one of them starting. That will not only make Indiana have the deepest bench in the country, but they can run teams out of the gym with having so much depth.
The Hoosiers should fare extremely well against their schedule this year. Although the schedule has yet to be released some of the opponents have. These are the top five games we're most looking forward to.
Begin Slideshow

»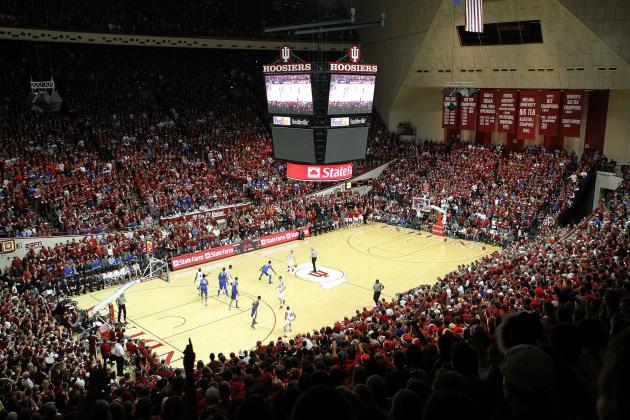 Andy Lyons/Getty Images

With Kentucky being scared to play Indiana or any major program at that, the North Carolina game in the ACC/Big 10 Challenge will be the biggest non-conference game on the schedule. The Tar Heels will play in Bloomington and that should make Assembly Hall a raucous atmosphere again that will rival the Kentucky game last year on December 10th.
I think the hype with North Carolina and Indiana will make this game big enough and will be circled on everyone's calendar. North Carolina will be somewhat down this year with losing four guys to the first round of the NBA Draft, but it's a Roy Williams coached team and he will have them ready to play.
I'm very much looking forward to this game.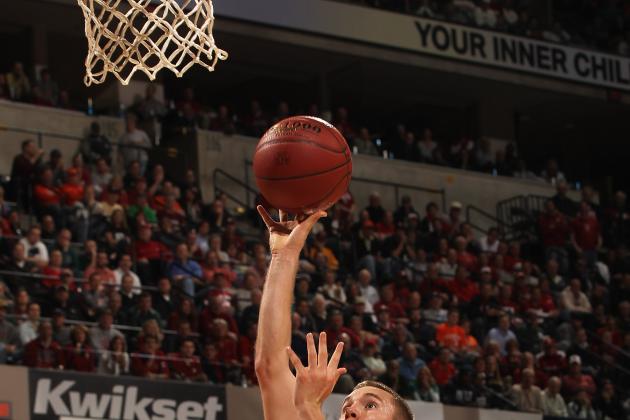 Jonathan Daniel/Getty Images

For the second straight year the Hoosier Crossroads Classic will take place at Bankers Life Fieldhouse in Indianapolis. Last year, Indiana dominated Notre Dame while Butler beat Purdue in a thriller. This year the teams switch as Indiana will take on Butler and Notre Dame will play Purdue. The Indiana and Butler game will be a barnburner.
Butler was the state of Indiana's darling the last couple of years with their Final Four runs. Last year, the Bulldogs were down, but they reloaded with a heavy roster and should be ranked in the top 25 if not top 20 at this point of the season. They will honestly give Indiana a run for the money in a neutral court that should provide a great atmosphere and a great game to watch.
I expect Indiana to pull this game out in the end, but it will be a close one and fun to watch both teams play.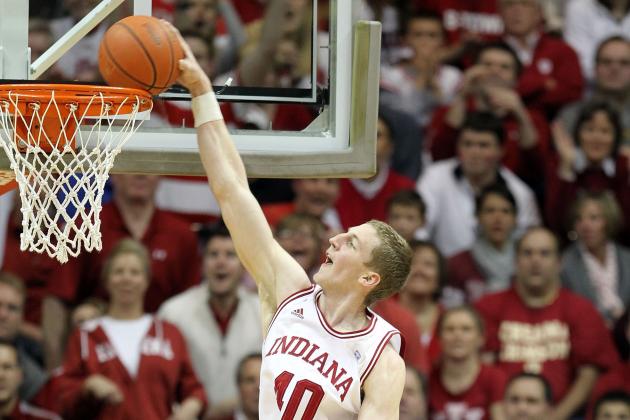 Andy Lyons/Getty Images

If there's any other atmosphere besides a Kentucky or North Carolina traveling to Bloomington to take part in it's when Purdue is in town. This game is always a must to see as both schools are such hated rivals that anyone can win. Usually, no matter how bad one of the teams can be it's always a great game because it makes the schools' season to beat each other.
Purdue will be seeking revenge as Indiana is not only back and stealing attention from Purdue, but they swept the Boilers last year in two contests that weren't even close.
I expect this game to be all Indiana, but it will still be a great atmosphere and I'm always looking forward to Indiana and Purdue.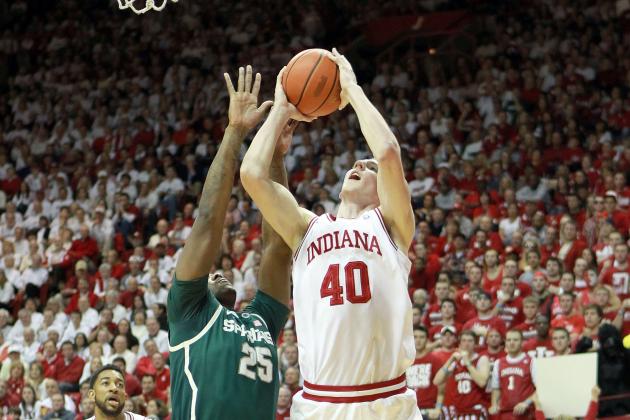 Andy Lyons/Getty Images

Indiana lost at Michigan State last year in the conference opener on December 28th. This year, Indiana obviously is the pick to win the Big 10, but I expect Michigan State to be Indiana's biggest threat.
The Spartans have recruited Indiana very heavily the last few years and should have two former Indiana high school stars in the starting line-up including last year's Mr. Basketball Gary Harris. The atmosphere in the Breslin Center will be great and it will be good to see how Indiana can respond in such a tough place to play with such a talented team against the second-best Big 10 team.
I'm really looking forward to this one.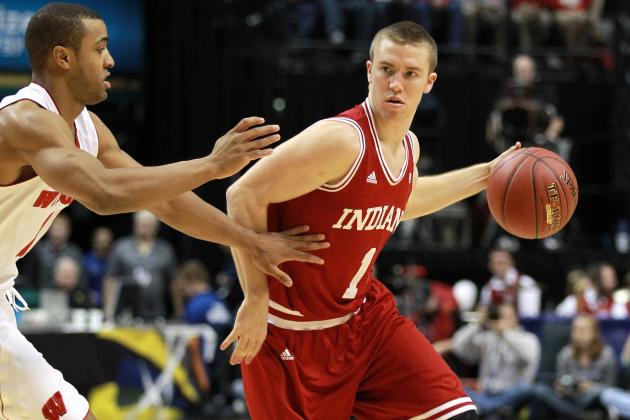 Andy Lyons/Getty Images

Wisconsin has always been a tough place to play at. For some reason the Kohl Center gives the Badgers a huge homecourt advantage and they beat top teams every year there.
This year, Wisconsin will have somewhat of a down year as most of their big talented players are gone. Indiana has a huge skill advantage and should win this game by 10 points or more, but the way Wisconsin plays at home and their record in Madison with Bo Ryan it will be tough.
The best team doesn't always win, but I look forward to see if Indiana can finally capture a road Big 10 win in Madison.