Olympians in Store for Sex Romp at London Summer Olympics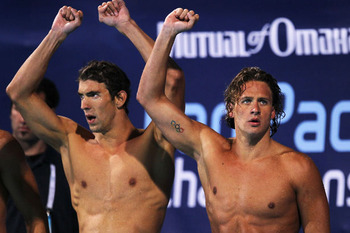 Photo Credit: VH1
Olympic village is basically one big party complete with gorgeous people, fit bodies and a sex romp that never stops, according to a report from ESPN.
Sam Alipour had the honor of speaking with a great number of past Olympians on what it's like to live in the Olympic Village for a fortnight.
As you will find out, it's a lot like the first week of college, only with a great deal more sex and everyone is pretty.
Oh, and there is the whole fact that you are supporting your nation in your respective sport if that gets boring.
Here is what we found to be the more scintillating parts of one fantastic read. We encourage you to take a look at Alipour's article here.
*All quotes and information in this piece taken from ESPN.

10. Hooking Up Is Easy Peasy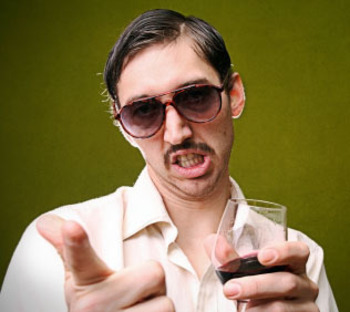 Photo Credit: B105.com
The problem with hooking up at a bar or other venue is you have to have some serious game to make the other sex smile rather than run.
Apparently, these rules don't apply in the Olympic Village. You pretty much stumble upon a potential hookup—the only speed bumps are your inhibitions.
Hope Solo, who gets rather chatty about her exploits, states things are easy when you meet someone.
Unlike at a bar, it's not awkward to strike up a conversation because you have something in common. It starts with, 'What sport do you play?' All of a sudden, you're fist-bumping.
And sometimes, it doesn't even end there. I assume.
If US prudish sensibilities are an issue, you have other nations to straighten you out. According to BMXer Jill Kintner, the Italians don't mind being ogled.
They leave their doors open, so you look in and see dudes in thongs running circles around each other.
9. Sex, Sex and More Sex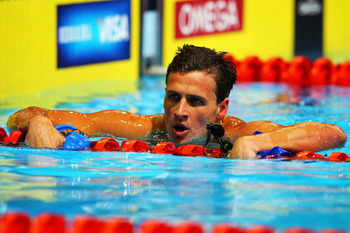 Al Bello/Getty Images
It's any wonder any actual sports events get done. The amount of sex apparently being had is mind boggling.
According to the report, the amount of condoms needed at the games continues to rise.
Then, at the 2000 Sydney Games, 70,000 condoms wasn't enough, prompting a second order of 20,000 and a new standing order of 100,000 condoms per Olympics.
That's right. There is so much getting down that condoms are flying off the shelves. It's almost like these competitive personalities are trying to set a record or something.
US swimmer Ryan Lochte tries to give a number to how much sex occurs.
I'd say it's 70 percent to 75 percent of Olympians.
So you have to either be married, horrible at social situations or Lolo Jones to not be having sex.
8. No Imagination Needed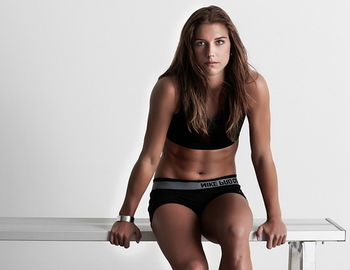 Photo Credit: http://bestsportsstar.blogspot.com/
Aside form everyone being a 10 when it comes to physique, there is no reason to let the mind wander to imagine what they look like under the clothes, because most wear very little.
American javelin thrower Breaux Greer offers this image to delight one making their way to practice.
the girls are in skimpy panties and bras, the dudes in underwear, so you see what everybody is working with from the jump.
7. Balcony Sex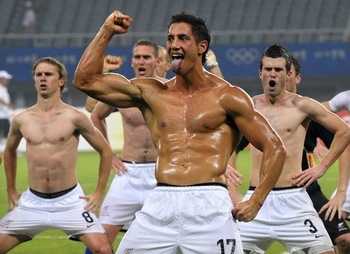 Photo Credit: EveryJoe.com
Apparently it's rather difficult to get some alone time. So some athletes say "to hell with it" and just get to it in front of everyone, even on a balcony.
Alipour writes:
Typically, the swimmers are some of the lucky ones who wrap up early. For Lochte, that typically means "hitting a local pub and drinking with the soccer hooligans," he says. But a teammate in Athens had a better idea: sex on his village balcony. "Another team saw it, which led to a big argument because they accused me. I said, 'No, I'm innocent,'"
Something tells me this may be a popular excuse among athletes of all nations, explaining to coaches they were diligently in bed by curfew.
One swimmer explains to the ESPN scribe that a coach had to give a "birds and the bees" speech. Nothing like getting spoken to like you're 12.
6. High-Tolerance for Fun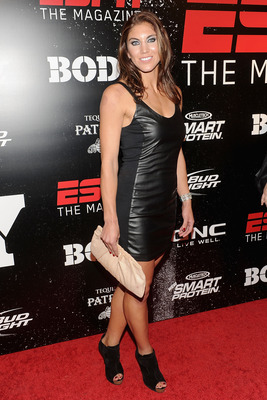 Jamie McCarthy/Getty Images
Here is the most blaring fact in all this: these are super humans in every sense of the word. My old self may have a few beers on Monday that I will feel till the weekend, but not these freaks of nature.
They are finely-tuned machines that go extremely big, well before they go home.
Our party expert Hope Solo explains:
Athletes are extremists. When they're training, it's laser focus. When they go out for a drink, it's 20 drinks. With a once-in-a-lifetime experience, you want to build memories, whether it's sexual, partying or on the field. I've seen people having sex right out in the open. On the grass, between buildings, people are getting down and dirty.
Take droves of people who are forced to give up partying in their youth for the sake of the Olympics, and then drop them in party central.
What you get is the best endurance humans can attain, and a will to explore what had previously been taboo to them.
I smell reality-TV possibilities.
5. Nice Flight Home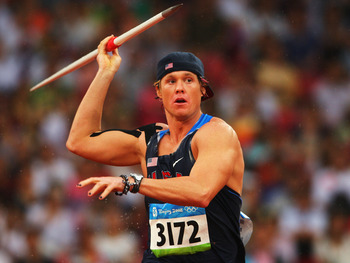 Stu Forster/Getty Images
The party can continue, even on the flight home. Breaux Greer tells another story of a raucous flight to Los Angeles from Sydney.
He was in the bathroom with an unnamed female, and things got awkward.
"We're going at it, and then -- boing. I accidentally turn on the assistance light." Happily for them, once Greer assured the flight attendant of their Olympic credentials, they were able to return to their business. "And we stayed in there a long time."
I guess this embarrassing tale had a fortunate ending for the two.
4. Married Shmarried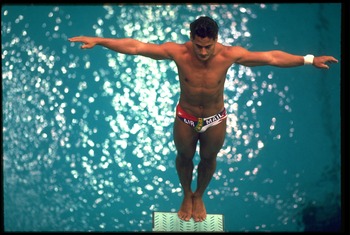 Pascal Rondeau/Getty Images
Being married doesn't necessarily preclude one from taking a dip in all the fun. Olympian Greg Louganis tells a story of an early encounter with the Olympics.
Here is what he had to say about Russian divers he met when he was 16.
Culturally, they're more openly affectionate toward each other, which I just drank up, since I was still discovering who I was. But I had my eyes on one Soviet. I'd curl up in his lap; we'd hug and cuddle. I felt so protected." It didn't progress beyond that, Louganis says. "He was hooking up with one of the other male divers on the team" -- not to mention married.
Some spouses may now think twice about celebrating their other half's departure to the Olympic Village.
3. More the Merrier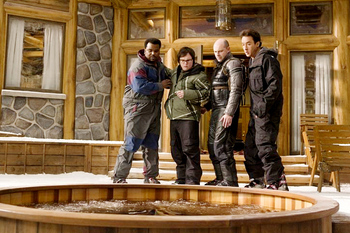 Photo Credit: iO9.com
Of course, what can be done with one Olympian can easily turn into a few enjoying each other's company.
Alipour continues:
One skier tells a story from the Vancouver Games in 2010, when six athletes -- "some Germans, Canadians and Austrians" -- got together at a home outside the Whistler village. "It was a late-night whirlpool party. It turned into a whirlpool orgy."
Make note, fine citizens. If you ever pass a whirlpool that was once featured in Olympic Village, just move along, there isn't any form of sanitation in the world that can clean it.
2. Hope Solo Is My Hero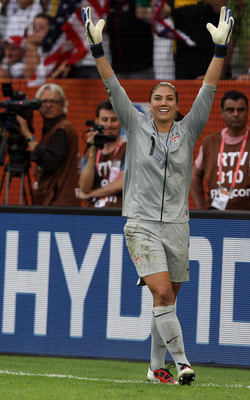 Martin Rose/Getty Images
The real star of this ESPN piece is no doubt Hope Solo. She is just so candid in her interview that it really gives a vivid look into a place only a special few will ever experience.
Here is her best story which we also covered in this article.
I probably shouldn't tell you this, but we met a bunch of celebrities. Vince Vaughn partied with us. Steve Byrne, the comedian. And at some point we decided to take the party back to the village, so we started talking to the security guards, showed off our gold medals, got their attention and snuck our group through without credentials -- which is absolutely unheard of. I may have snuck a celebrity back to my room without anybody knowing, and snuck him back out. But that's my Olympic secret. When we were done partying, we got out of our nice dresses, got back into our stadium coats and, at 7 a.m. with no sleep, went on the Today show drunk. Needless to say, we looked like hell.
Note to NBC: You may want to wait a few more hours after a team wins gold before you wake them for a live interview.
Where some see a problem, I see something that has been happening for years—with no harm done to the actual games.
Let these few, who have sacrificed so much, go out and party.
1. Bag Full of Condoms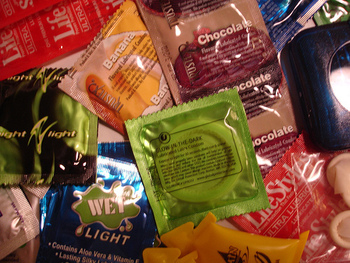 Photo Credit: farmboyz.blogspot.com
The Olympic Village had its very own brothel at the 2000 Games, according to target shooter Josh Lakatos.
As his event closed for the Sydney Games, Lakatos didn't want to leave the party. He managed to stay and the Shooters' House became the hot spot of the Village.
Men and women would come and go, picking from an, "Oakley duffel bag overflowing with condoms." The shooter had to stop and recount the moment in the only way he knew how.
I'm running a friggin' brothel in the Olympic Village! I've never witnessed so much debauchery in my entire life.
That pretty much sums up the Summer Games.
All quotes and information taken from ESPN.
Follow me on Twitter for more scintillating tales.
Keep Reading