NBA Free Agents 2012: Biggest Red Flags of Top FAs Remaining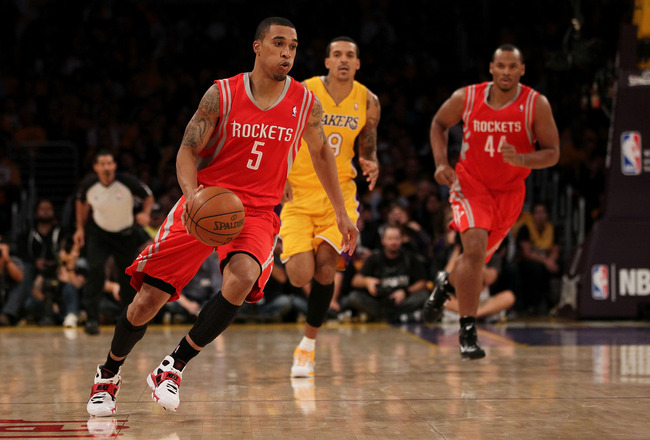 Jeff Gross/Getty Images
There's plenty of untapped talent still to be had within the NBA free-agency market, yet there are reasons why it remains untapped.
While big-name free agents like Steve Nash and Deron Williams have already set up shop, others have been left out in the cold, so to speak.
Though some of these names boast a bevy of talent and potential impact, their market value is hindered by more than price and convenience—they come with baggage and question marks.
It is these same red flags that have played a role in their quest for continued employment.
Aaron Brooks, PG
Christian Petersen/Getty Images
Biggest Red Flag: Work ethic
Aaron Brooks is elusive, can attack the basket and finds ways to get to the free-throw line. He can even be a sound playmaker.
When he wants to.
Brooks' attitude hardly resembles that of a leader, let alone a point guard. Too often, he can be found giving up on plays, and his penchant for creating for himself over others is more than disconcerting.
After five years of professional experience—one of which was spent in China—Brooks was supposed to be a bona-fide starter staring down the barrel of one or more All-Star appearances.
Instead he has opted for mediocrity, without showing any indication he is prepared to permanently reverse his, at times, detrimental ways.
Antawn Jamison, PF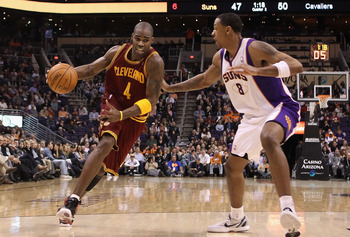 Christian Petersen/Getty Images
Biggest Red Flag: Shot selection
Even at the age of 36, Antawn Jamison can still score. As for how many shots it takes for him to score, though, that much is unknown.
Jamison's field-goal percentage has steadily declined over the past four years as he continues to rush his shot attempts, often putting up ill-advised ones.
The gaudy point totals the versatile power forward puts up on a nightly basis—17.2 last season—are tainted by a paltry 40.3 shooting percentage.
That came on a poor team as a starter. Who knows how difficult it will be for him to establish any kind of offensive rhythm in a diminished role with fewer field-goal attempts?
O.J. Mayo, SG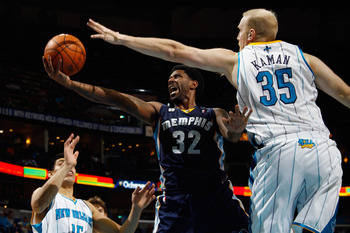 Chris Graythen/Getty Images
Biggest Red Flag: Volatility
O.J. Mayo has the potential to be a two-way superstar, but his volatile persona—both on and off the court—is more than slightly disconcerting.
Not only has the shooting guard had more than his fair share of troubles away from the hardwood, but consistency and the ability to stay grounded during games continues to elude him.
Mayo looked like a stud during his rookie and sophomore seasons, putting up gaudy point totals in 38 minutes per contest.
Since then, he has been relegated to the bench, tapered off in the scoring department and struggled to shoot above 40 percent from the field.
So, while Mayo is worth taking some sort of a gamble on, how much money is a team willing to pay to see if he can avoid going bust?
JaVale McGee, C
Doug Pensinger/Getty Images
Biggest Red Flag: Maturity
JaVale McGee is an incredibly gifted athlete.
Could he stand to shoot free throws better and develop a mid-range game? Most definitely, but he's a two-way workhorse with hops that rival players much smaller than he.
But he's a child.
McGee may only be 24, yet after four years in the league, a reputation for at least attempting to make the right decisions on the court should be prevalent.
However, McGee continues to battle intellectual inconsistency. His shot selection is often questionable, his refusal to keep blocked shots within the confines of the court is laughable yet detrimental and his penchant for pouting is utterly ridiculous.
Is there time for McGee to develop into the savvy, two-way big man we know he can be?
Hopefully—but unfortunately, hopes and dreams don't win games.
Raymond Felton, PG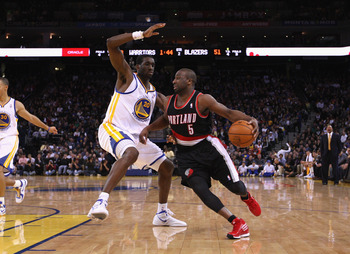 Ezra Shaw/Getty Images
Biggest Red Flag: Conditioning
Raymond Felton is a workhorse, but at 6'1" and 205 pounds—and a frame nearly void of definition—his conditioning is an issue.
Prior to the statistical collapse he endured this season, Felton flourished with the Knicks and Nuggets. Yet even in New York and Denver—and Charlotte, for that matter—his motor tended to fail him.
There's doesn't seem to be an in-between with Felton. He's either navigating the court in recklessly rapid fashion or marching up the floor without a shred of urgency.
Maybe averaging over 38 minutes per game while with the Knicks burnt him out, or perhaps his murky physique and stamina are starting to rear their ugly heads.
Whatever the cause, Felton's career is now on life support, and it's going to take a concerted effort to improve his physical demeanor to reverse such a reality.
Kris Humphries, PF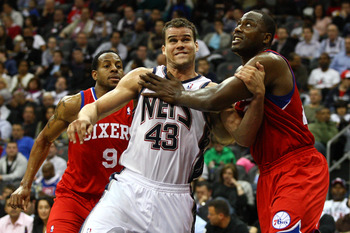 Chris Chambers/Getty Images
Biggest Red Flag: Small sample size
Kris Humphries has averaged a double-double the past two seasons, but where was he before then?
Most neglect to acknowledge Humphries has been in the league for nearly a decade—eight years to be exact—and managed only two productive seasons. The other six? They were spent staving off irrelevancy.
So, which Humphries is the real Humphries? Is he a double-double machine or the benefactor of significant playing time on a below-average team?
At this stage, despite two years of prominence, it's impossible to offer a definitive answer.
Courtney Lee, SG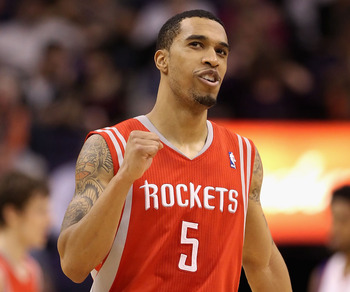 Christian Petersen/Getty Images
Biggest Red Flag: Unreachable ceiling
Courtney Lee is highly sought-after, yet avoided at the same time.
While Lee is a refreshingly accurate shooter, his inability to create separation for himself and defend on a consistent basis has hindered his star potential.
Void of a constant role within the Rockets' rotation, Lee's shortcomings have been attributed to a lack of continuity over the last two years.
However, though he is considered to be brimming with talent, his displays of average athleticism, inferior off-ball movement and subpar ball-handling and defense suggest that he's destined to be a marginal role player.
Which teams will be willing to enter a bidding war for an athlete who has made an art out of underachieving for four straight years?
Keep Reading