WWE Money in the Bank 2012: Stock Up, Stock Down for Every Wrestler on the Card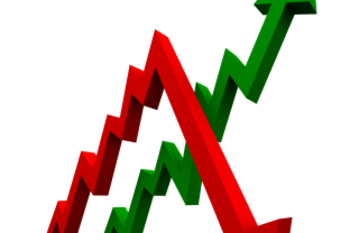 This Sunday, WWE holds its annual Money in the Bank pay-per-view with matches that will have championships or championship aspirations on the line.
Money in the Bank is infamous for its ladder matches, which hold the keys for new champions in the future. The Money in the Bank ladder matches that the event is named after are known for giving future championship matches to those who may have never been champion before. The briefcases also all but ensure successful cash-ins and new champions.
With a night in which so much that happens matters, it's nice to see where everybody stands. The better place you are in now will all but ensure a better place at SummerSlam, just a few weeks down the road.
With SummerSlam's being the second-best PPV, behind WrestleMania itself, a check of how everyone's stock is going will benefit fans in the coming weeks and months.
As we approach Money in the Bank, here is the WWE's version of the stock market.
These are the stocks up and down on the Money in the Bank card.
Stock Down: R-Truth and Kofi Kingston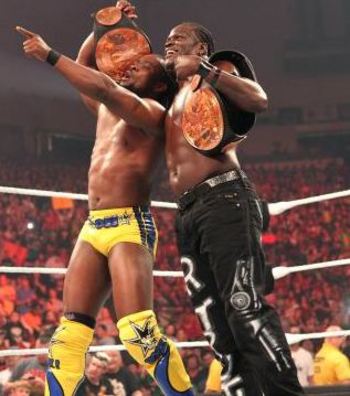 Let's begin with the YouTube match, which features WWE tag-team champions Kofi Kingston and R-Truth. The champions will be not on the main card but on the pre-show facing another tag team.
No, they are not facing the No. 1 contenders. This is not even a tag-team title match. It's just a tag-team match, which is a shot into the arms of the tag champs.
Remember back when these guys seemed like shoe-ins for an event like Money in the Bank?
Kingston has been a fixture in Money in the Bank matches in recent years and easily could have been in the world heavyweight championship ladder match.
As for R-Truth, he could have been in a more high-profile match. Wasn't he in world-title matches a year ago and as recently as this past November?
This is a notch down for the champs. They should at least be on the card or defending their titles in this match.
They get neither of those things in this match, so it is a step back for the whole tag-team division.
Stock Up: Hunico and Camacho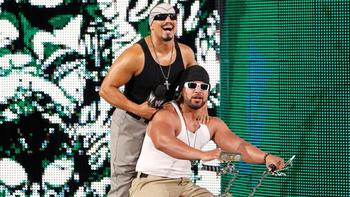 Photo courtesy of wwe.com
It's been full circle for Hunico.
It was Money in the Bank last year that Sin Cara was suspended for a wellness-policy violation. It was prior to the return of Sin Cara that Hunico came up to the main roster and took the place of the Mexican Sensation for a short time. It brought Hunico into a feud and ultimately unmasked him as the Hunico we know of now.
Even if this is not officially considered on the match card, it will be the first time Hunico gets featured on two straight pay-per-views and will be the first PPV match he is involved which does not have Sin Cara in it.
I'm sure that Hunico fans would prefer a Money in the Bank berth, but this will have to do.
The world will also get a better look at Camacho, so it's hard to not see this as a good thing for them.
Stock Up: Tyson Kidd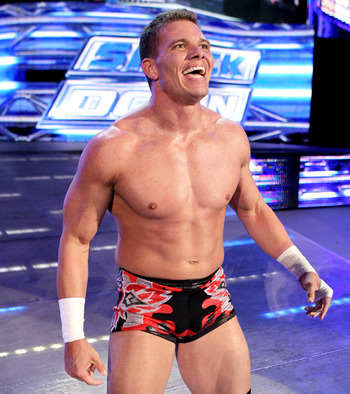 Moving on to the world heavyweight championship ladder match, Tyson Kidd's stock is about as high as it possibly could have been imagined. If Tyson Kidd's stock were an actual stock, this would be around the time when the smart people who believed in him first would get to count their money.
Kidd has shot up in recent weeks and is actually seen as a dark horse in this match by some people.
This is just fantastic for Kidd, who was not a big deal just a few weeks earlier.
Long gone are the days of The Hart Dynasty. You can also forget the days of Jackson Andrews and revolving doors of managers.
Finally, there will be a genuine and pure Tyson Kidd moment. It's for that exact reason that Kidd isn't going to win, but that doesn't make the match anything less of a big deal for him. Without the result mattering, this is already the greatest match of his life.
Expect some high-flying moves with a potential briefcase-at-the-fingertips moment.
Stock Down: Christian
Christian is the current intercontinental champion and goes into his first Money in the Bank ladder match since becoming a world champion last year.
Being both an ex-world champion and a current mid-card champion really works against Captain Charisma.
Only once has a wrestler in such a position been a first-time Money in the Bank winner.
Kane was a world champion prior to winning Money in the Bank two years ago, but Rob Van Dam is the only man to be Mr. Money in the Bank and intercontinental champion at the same time, winning the briefcase before the gold in 2006.
Christian could be using this pay-per-view to defend his championship but is too busy trying to get the "one more match" that he has been begging for over the past year.
It was at last year's Money in the Bank that Christian became the first man to win the world heavyweight championship due to a disqualification.
At 38 and with multiple participants in this match younger than him, Christian doesn't stand a chance.
He's one the last survivors of the original Money in the Bank match, with Chris Jericho and Kane also being in the original, at WrestleMania 21.
Stock Up: Tensai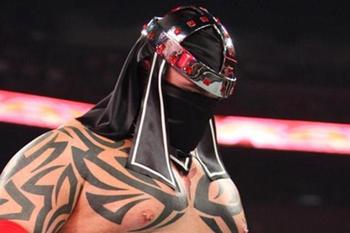 It sounds silly to bark about the age of Christian in this match yet praise the stock of Tensai, who is even older.
Still, Tensai is in his first Money in the Bank match and has really gone through some evolution. He dropped the "Lord" that preceded his name, gained an edge and practically resents his worshiper, Sakamoto.
I'm still not sure why Sakamoto still comes to the ring with Tensai, but this match can be a way for Tensai to actually use this to his advantage.
Just imagine Tyson Kidd, a thorn in the side of Tensai the last few weeks, destined to win the match. Sakamoto can leap up the ladder and prevent that, leaving the door open for Tensai still to win.
The way that he has been booked in matches is intriguing. He isn't quite dominant, but he has been warming up lately.
That's the perfect recipe for a surprise Money in the Bank winner.
It's not my ideal winner, but I won't write Tensai off just yet.
Stock Down: Santino Marella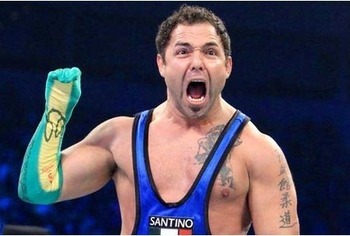 I know that the idea of Santino Marella's potentially being a world champion was funny six months ago, but it has gotten to be more and more possible.
Marella was involved in an elimination chamber and was close to winning that match. He has been rather unstoppable since the calendar turned to 2012. This doesn't even include a runner-up finish in the 40-man match at Royal Rumble 2011.
As United States champion, Marella has seen the luster from all of this wear off. It's just too much of a moon shot for Santino's character, which is still supposed to be comic relief.
While he is still entertaining, the idea of him as a serious champion is starting to wear down on the nerves of a lot of fans. He will still be cheered, but not if he actually gets close to winning.
Those cheers will turn into, "Oh, please no..."
Just imagine if Santino Marella were world heavyweight champion. Awesome, right? Now actually imagine it.
That's a scary thought.
And you thought Dolph Ziggler's reign last year tainted it.
Stock Up: Sin Cara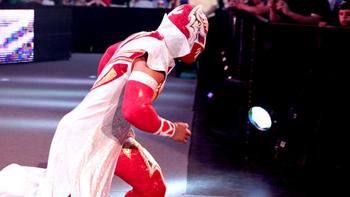 Photo courtesy of WWE.com
It has been a long road back for Sin Cara, but after a year full of injuries, suspensions and backstage heat, he is back in a Money in the Bank ladder match.
The slew of problems really began at Money in the Bank last year, when the masked superstar was written off with an injury during his match. In reality, it was a 30-day wellness-policy violation.
His issues with those backstage ultimately brought Hunico into the picture. That feud lasted into Survivor Series, in which Sin Cara injured himself.
Just a few weeks back into the swing of things, Sin Cara has a chance to dazzle millions once again on pay-per-view. With a new look, an altered move set and fans flocking back to his bandwagon, the future is looking bright for Sin Cara.
Can you imagine if he wins Money in the Bank while Alberto Del Rio becomes the world heavyweight champion?
Stock Down: Dolph Ziggler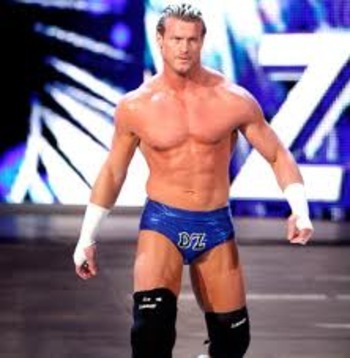 In the eyes of many, Dolph Ziggler is supposed to win this match.
A few weeks ago, Ziggler could have become the world heavyweight champion and would have an entirely different outlook in this match.
Instead, he has to compete in a barbaric match that does not do him any favors.
Ziggler will shine in this match, which lacks a lot of star power, but his entitled attitude will ultimately do him in. It's win or else for Ziggler, who will be ridiculed for anything but holding the briefcase at the end of the match.
When such pressure to achieve surrounds a match, it rarely goes down that way.
Considering that Ziggler earned title shots as far back as the last pay-per-view, manufacturing a match like this doesn't do much good for him. If Ziggler wins the briefcase and becomes world champion from a cash-in, it only seems as though he couldn't get it done unless it was an ambush, which will ruin the hard work he put in earlier this year.
It also brings on the fear of Ziggler's winning the briefcase and losing the cash-in, something yet to be seen but that is lurking on the horizon and will happen eventually.
Stock Up: Damien Sandow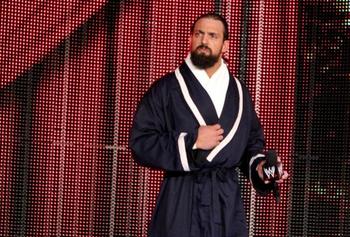 Let me start off by apologizing in advance for not using Sandow-esque language in this slide. It may disappoint him, but the readers of this website should not need a dictionary in hand when trying to follow along.
To those who read at less than a sixth-grade level, you're welcome.
Sandow has burst on the scene with victory after victory. His only appearances that have not resulted in wins were when he refused to compete. Sandow will hardly do such a thing at Money in the Bank, especially with a world-title match hanging overhead.
Sandow has a mean streak, so he isn't out of place here. Considering that such dominant men as Brodus Clay and Ryback were not included in discussion for this match, there must be a lot expected of Sandow here.
It's his pay-per-view debut, at least under the name of Sandow. He once was under the name of Idol Stevens and was one of Michelle McCool's "Teacher's Pets."
Sandow is a bold pick to win but probably not a wise one. Undefeated champions are possible but not practical.
At least Sandow is being given a legitimate PPV match early on.
Will it lead to a sustained feud somewhere?
Stock Down: Cody Rhodes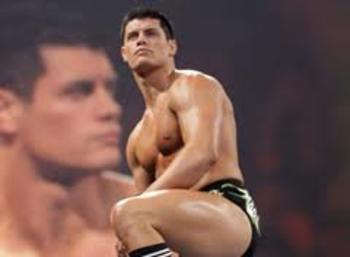 If fans were deciding Money in the Bank winners, Rhodes would sure have a lot of votes. Heck, he would have won one of these matches already and would probably be a world champion right now.
Instead, Rhodes has taken the journey back into the Money in the Bank match and has a lot of pressure on him to get the job done. There aren't any major names in the match, and with the other ladder match being all former champions, it falls upon this ladder match to keep the spirit of Money in the Bank alive.
There needs to be a future star who gets his big breakthrough this match.
Rhodes is the perfect pick to win.
With that said, he won't win. There just isn't a lot of reason for him to do so.
If Rhodes were inserted into the main event, just as Ziggler has been in recent months, Rhodes would be just fine. Instead, he has been stuck down in the midcard, helping to strengthen that area.
The intercontinental championship is meaningful again because of him, but his work isn't done just yet.
If Rhodes wins, becomes a world champion and then follows it up with a loss of the title, what reason would there be to keep him in that title picture? Rhodes does not want to go the route of Christian, who limped back into the midcard following his long injury and lackluster time in the main-event scene.
Rhodes can get there on his own merits, and making him feel entitled to win this match is just crazy.
Stock Up: AJ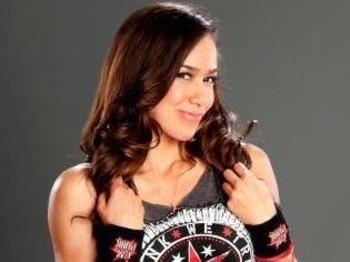 The special-guest referee will be the focal point in the WWE championship match.
AJ is the most talked-about diva in WWE today, as she has inserted herself directly into one of the most anticipated feuds in quite some time.
For months we have been teased with a Bryan-Punk match but have never gotten a real resolution in any of the matches. We could finally be getting into the territory of a clear-cut winner between the two former independent stars.
That, of course, is if AJ wants to give us a clear winner.
We probably will have another cloudy result to a match between these two, but only because it is all about AJ this time. She decides who leaves with the WWE championship, and with her crazy mentality, people going through tables, the kisses and even two marriage proposals, this is far from over.
Money in the Bank will have yet another advancement in this ongoing story, but it will be only whatever AJ wants.
Never has a woman had so much of a grasp over the WWE championship and two of the company's best performers.
Stock Down: Daniel Bryan and CM Punk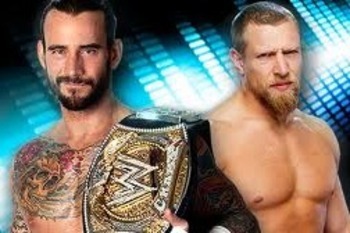 That's right. Both of them have falling stocks. After all, this marks the one-year anniversary of a big time in both of their careers.
CM Punk was leaving Chicago—and the WWE entirely—with the WWE championship. Daniel Bryan, on the other hand, was winning the SmackDown Money in the Bank ladder match, which led to a world heavyweight championship reign five months later.
Twelve months have passed, and things are very different now.
Punk's "pipe bombs" have lost a little bit of fire power, while Bryan's obsession with the word "Yes!" has become a phenomenon that has even transferred to crowds in other wrestling promotions.
Punk's seeming like a conformist and Bryan's being a trendsetter are two things few ever thought would be said.
If for one second you think that this match will have a definite winner, you're mistaken.
Who knows with whom AJ will side? Since she has hatred for both, will this match even have a winner?
Both men deserve better than this, and this storyline needs to clean itself up before SummerSlam.
Stock Up: Big Show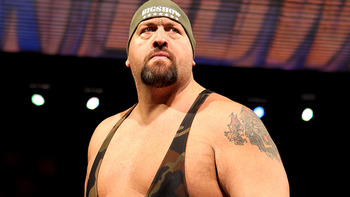 Ladder matches don't favor big men, but Big Show is not an ordinary big man. He has been built up as being a destructive as one giant can be.
A lot of that momentum going into No Way Out has gone away, but he now stands strong as one of only four men with chances at a WWE championship match.
This is a Money in the Bank unlike any before it, so why not have a winner quite like any before?
My only request is to bring back the ladder Big Show used in a previous Money in the Bank match. The storyline was constructed that it would be the only ladder that could hold the gigantic man. He cannot simply climb a regular ladder now. It would destroy all of the time that was put into that idea.
Plus, that was the ladder used when Kane won the briefcase. It can be argued that it is the only way either gigantic man could ascend to the briefcase.
Stock Down: Kane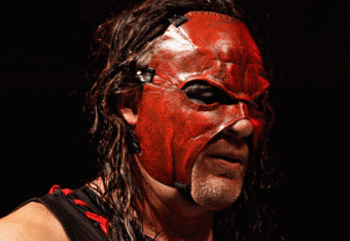 Speaking of Kane, he is the only former Money in the Bank winner in either of this year's ladder matches.
With CM Punk as the only multi-time winner, don't think that an aging monster in his 40s will be doing much of anything in this match.
Kane was in WWE championship matches just weeks earlier. Much like Dolph Ziggler, this is a step down for Kane.
What good does it do Kane to have this easy way into a title reign be his goal?
If Kane is to win another world title, which he probably won't, it should be earned the old-fashioned way.
I know that this is ironic, considering that his only two world-title reigns were from a faulty first-blood match and a Money in the Bank cash-in, but Kane is nothing more than a warm body in this match.
If you really need to use the bathroom as Kane is climbing toward the briefcase, don't bother holding it.
Run to the bathroom with the assurance that Kane is not winning this match.
Stock Up: Chris Jericho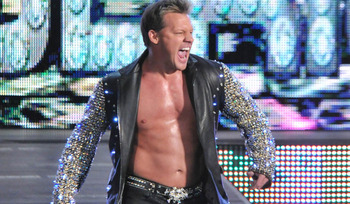 There are three things you need to listen to.
History will tell you that Chris Jericho invented the Money in the Bank ladder match. As the storyline goes, he pitched the idea on an episode of Raw for a match at WrestleMania 21, and the rest is history.
Jericho will tell you that he is the best in the world at everything he does. Name any match type, and I'll show you a match in which Jericho outshines the rest of the field.
That's just what Jericho does.
With only four participants, Jericho is more prone to action and can really dazzle in his first pay-per-view match since his suspension.
I will tell you that Jericho could and probably should win this match.
We don't know how much longer Jericho will be in WWE. For a career-defining match, a generation-defining superstar like Jericho needs an ultimate ending, like his winning the briefcase.
Nobody thought Jericho would be the first undisputed champion in WWE history, and few think that he can win this Money in the Bank match. More people should hop on board because, since returning, Jericho seems poised for something big.
Just imagine CM Punk and Daniel Bryan at SummerSlam interrupted by Chris Jericho. Seeing three of the best technical wrestlers in the world all at once would be a nice visual.
Stock Down: John Cena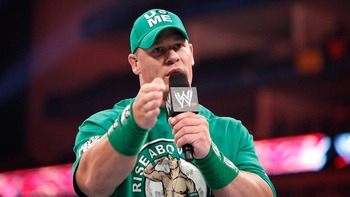 Photo courtesy of WWE.com
John Cena seems to be a shoe-in with this match, right?
Well, not quite.
What is the point of John Cena's getting an automatic title shot when he seems to get those anyway? Nobody has ever before uttered the words, "You know who hasn't had a title shot in a while? John Cena."
And they never will have to.
Cena is already a 12-time world champion and the only 10-time WWE champion in history. Winning the briefcase guarantees 13th and 11th reigns, respectively.
Unless The Rock returns for SummerSlam, challenges Cena for the briefcase, wins it and cashes it in to achieve his dream of being WWE champion again, I cannot get behind Cena's being Mr. Money in the Bank.
By Night of Champions, Cena will probably be in another title match, anyway.
Stock Up: Alberto Del Rio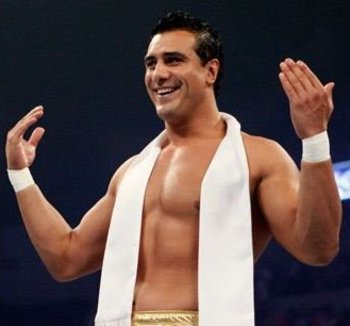 Alberto Del Rio is now healthy and ready to become the world heavyweight champion.
Del Rio has not done a whole lot to convince people that he is going to take Sheamus down, but that's the beauty in this.
What's to say that Del Rio is not going to pull this out in the end, anyway?
Sheamus has been rather dominant as champion, but the past few weeks have seen the champion bleed. That may be more of a literal thing than a symbolic message, but Sheamus is not as strong as he shows himself to be.
Del Rio is the challenger and has little to lose, but Sheamus has now gone a few months with softballs for challengers. In his only true test as champion, Sheamus got the best of Chris Jericho in a Fatal 4-Way match in which Del Rio was not involved in the winning fall.
It could be argued that Del Rio cannot be beaten by Sheamus.
The advantage at Money in the Bank is with the challenger.
Stock Down: Sheamus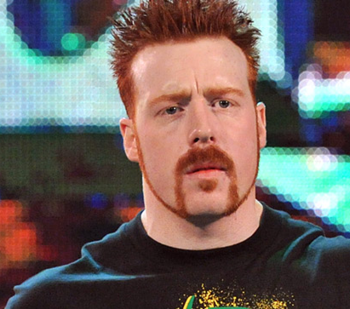 How can anyone get behind the world heavyweight champion?
Sheamus gets booed at live events—especially apparent in his match with Dolph Ziggler at No Way Out. Some are already tired of Sheamus as a champion and as a nice guy with a mean Irish temper.
Last year at this time, Sheamus was a bad guy with a lot of support and was unstoppable, despite title chances being a rarity.
Fans liked it.
Now, he is champion and just as dominant, but he's nicer and has lost some of that support.
Something new with Sheamus has to happen, and it won't happen until he is no longer world heavyweight champion. For the sake of Sheamus and his career, it may be time to drop that championship, even if it is to Alberto Del Rio.
Sheamus may fall at Money in the Bank.
If he doesn't, he probably should have.
Keep Reading