Arsenal Transfer Rumor: 5 Reasons Etienne Capoue Would Be a Useful Transfer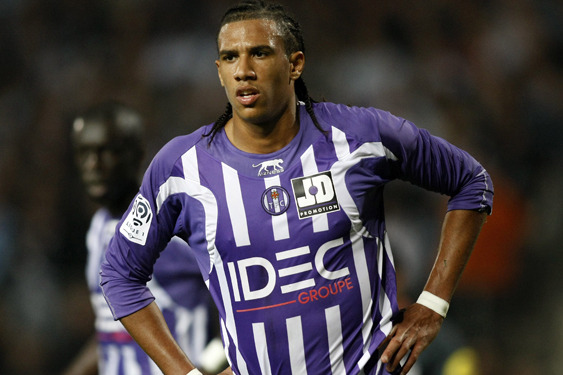 Arsenal has been one of the more active clubs so far during the summer transfer window. They have already acquired Frenchman, Olivier Giroud, and German player, Lukas Podolski.
Arsène Wenger isn't done buying yet.
Arsenal have also been linked with other players like Yann M'Vila (Daily Mail), Robert Lewandowski, and Stevan Jovetic (both in the Daily Mail). With M'Vila, if the deal isn't to go down, Arsenal have also been looking at another option.
That other option is Toulouse midfielder, Etienne Capoue. In the Daily Mail, it was reported that Arsenal was looking into the French midfielder.
This Frenchman has a lot to offer to the Gunners with his versatile game.
With that in mind, here are five reasons Etienne Capoue would be a great addition to the Gunners.
Begin Slideshow

»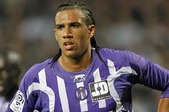 Etienne Capoue is just 24 years old.
He had a great season with Toulouse last season; he managed to help the team get a solid eight place in the league table.
Capoue isn't much of a scorer; he only scored three goals in 28 appearances. He also only had two assists.
However, his physical and defensive game is what has helped his team do well. With the way Capoue has played until now, he could become one of the premiere defensive players in the world.
If Arsenal were to sign the Frenchman, there is a strong likelihood that Capoue could reach his highest level of play during his career at Arsenal.
Arsenal is a team in need of a defensive presence, and that is something that Etienne Capoue can offer even now. So one could only imagine his defensive efficiency in a couple of years.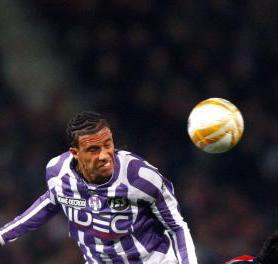 Defense. This is Arsenal's biggest problem heading into the season right now. In the past season, Arsenal suffered some horrible losses, including their 8-2 loss to Manchester United, their 4-0 loss to AC Milan, and more.
Their offense isn't a part of their game that needs much improvement as they have proven that they have what it takes to win; last season, they beat Chelsea 5-3, Tottenham 5-2, Blackburn 7-1, and more.
Defense has been the erratic part of Arsenal's game.
With a player like Etienne Capoue, you have a player who can play efficiently as a defensive midfielder, where he plays similarly to Alex Song. He also likes to play long balls like Alex Song has done the past season.
Or, Capoue could play as a central defender. Alex Song is an Arsenal player who has been moved to central defender, and he has been very effective when switched.
If Arsenal could add a player who could play these two important positions, in the case of injuries, Arsenal wouldn't be in a defensive hole during the season.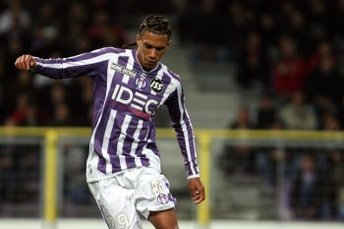 As if his defensive game is not enough, Capoue is a big strong player. He is 1.89 metres tall (6'2") and weighs 80 kilograms (176 pounds).
Arsenal don't have a huge amount of height on their team, apart from newly signed, Olivier Giroud, and Arsenal striker, Marouane Chamakh.
With a big physical player like Etienne Capoue, Arsenal could impose their presence on their opposition. They could also win more balls off of tackles, interceptions, all things Capoue are capable of doing well. This would then lead to Arsenal's effective offense.
Etienne Capoue is a player who is quite similar to Alex Song. He likes to play various through balls to set up his teammates. He could very well do the same at Arsenal with fast wingers like Theo Walcott, Alex Oxlade-Chamberlain, Gervinho, and Lukas Podolski.
He also likes to play long balls, like Song, who was providing long balls to teammate Robin van Persie to set up some spectacular goals.
He is a good passer overall, and passing is the foundation of Arsenal's offense. All their goals come from a build up of passes. Etienne Capoue is the kind of player who shouldn't have a problem adapting to Arsenal's style of play.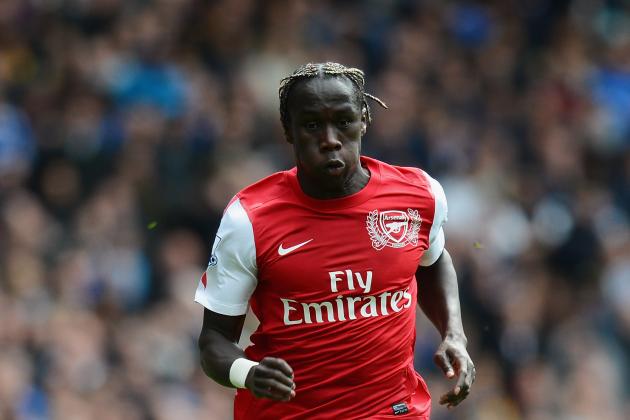 Mike Hewitt/Getty Images

When moving to a new team, it is always good to have compatriots as teammates to help you adapt to life at the club.
For Etienne Capoue, he wouldn't have a problem meshing with life at Arsenal as there are many French players such as Bacary Sagna, Laurent Koscielny, Abou Diaby, Francis Coquelin, and new signing, Olivier Giroud.
With so many experienced, skilled French players playing for Arsenal, Etienne Capoue would definitely benefit from joining Arsenal. It would help him adapt to life at Arsenal and improve his game in the process.
In addition, Arsenal's manager, Arsène Wenger, is French as well, so that would definitely help in improving Capoue as a player.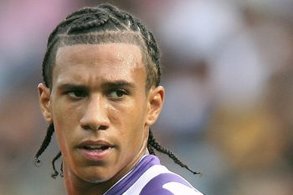 Ultimately, this isn't a signing that is guaranteed to be confirmed.
If the Gunners manage to sign Rennes midfielder, Yann M'Vila, Capoue might not even be one of Arsenal's interests.
However, if M'Vila is not to join Arsenal, Capoue should definitely be the priority signing for the defensive midfield or central defensive position.
So, would Etienne Capoue be a good Arsenal signing?
Thanks for reading!