The WWE is only listing four matches for this coming Sunday's pay-per-view event. Putting the buying power of this event, that will cost fans over $40 in most areas, on four matches seems like a big gamble.
The spoilers are out there for Smackdown and it doesn't look like any more matches will be announced on television, and they're saying that the tag-team belts we be defended in a pre-show match.
So will this pay per view only consist of the four matches announced?
The four matches, as of right now are Punk vs. Bryan for the WWE Title, Sheamus vs. Del Rio for the WHC title, the Money in the Bank match consisting of only former WWE champions for the Raw side and the Money in the Bank match for the Smackdown side.
With these four matches, it sets up that, because of the outcomes of each match and the placement of each of them, we could see more matches added or players added based upon the results.
The following is my prediction of the layout of matches, the outcome and how that will effect the rest of the event:
1. Sheamus vs. Alberto Del Rio
This might be another quick Sheamus squash match, not the 18 seconds of WrestleMania, but I don't see this being a long, drawn out technical match.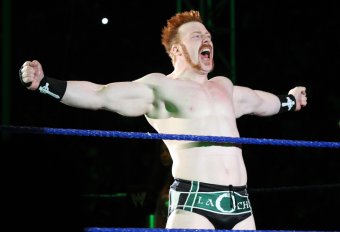 Gallo Images/Getty Images
Winner: Sheamus. He'll get the win with a devastating Brogue kick and continue his reign. He's a good champion, appeasing the older male audience with his rough style of wrestling and the younger crowd likes him as well because he isn't too PG. He's managed to do well in all age groups
Result: Alberto Del Rio puts himself in the former WWE champions Money in the Bank match.
2. CM Punk vs. Daniel Bryan with AJ as special guest referee
Punk and his pipe bombs seem to be falling a little flat lately. His battle with Jericho was great but it actually hurt him at the same time. The match made him seem like he wasn't the cocky arrogant champion he was and, even though he won, he came away with his armor cracked.
Winner: Daniel Bryan with an assist by AJ. The two will somehow screw Punk out of the match and then form an alliance that will carry them into Summer Slam as a power couple.
Result: CM Punk will put himself in the former WWE champion Money in the Bank match. He won't have to win the match to get a rematch against Bryan at Summer Slam and it puts him in there with the rest of the popular kids in the class.
3. A Ryback or Brodus Clay match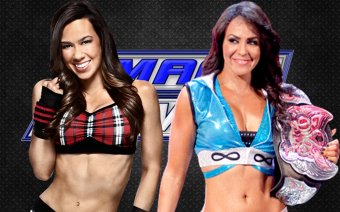 The last pay-per-view, No Way Out, didn't have that many matches but ended up having nine when all was said and done.
4. Heath Slater and another legend prepping more for the 1000th episode of Raw
Goldberg maybe?
5. Diva's match for the title
Watch for Bryan and AJ to demand AJ get a shot at the Diva's championship. She's ranked 12th right now in the WWE power poll. Watch that number shoot up after the Punk vs. Bryan match and AJ rubbing it in Layla's face. With that, Layla will call her out, get her in the ring and lose the belt to AJ, making Bryan and AJ a championship couple heading into the 1000th episode of Raw.
6. Money in the Bank match consisting of Smackdown superstars
A huge match with a lot of high spots, I expect Tyson Kidd, Sin Cara, Dolph Ziggler and Cody Rhodes to really dominate. How Damien Sandow and Lord Tensai will participate should be interesting. I don't think Christian can take the stresses of this match anymore.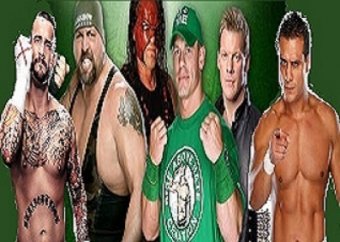 Winner: Dolph Ziggler.
Result: "It's not cocky if you can back it up" will be plastered on the side of the briefcase and Dolph will be the next Mr. Money in the Bank.
7. Money in the Bank match consisting of former WWE Champions
With the addition of Del Rio and Punk to the match-up, it will bring more diverse action in the ring and ignite, and reignite, feuds to lead into Summer Slam. Watch for Punk and Jericho to go at it in a brutally intense fashion. Kane and Big Show, the two giants in the ring, will destroy everything thing that gets in their way, but will they be able to climb the ladder?
Winner: This one is a hard one to call. I know everyone is saying Cena, but he's so obvious that it seems unlikely. Instead, I think the Big Show will carry his rise as a power heel and be the man with the briefcase for the foreseeable future.
Result: Heading into Monday Night Raw's 1000th episode, and knowing that The Rock is set to appear, it would give Rock more ammunition against Cena for losing his chance at becoming champion. He's said he will be WWE champion again, so it is possible he'll tell Cena on Raw he expects him to win the title soon so that he can come back for WrestleMania whoop him in the ring one more time, and this time, take his championship away from him as well.
It's odd that a company who's so concerned about buy rates for a pay-per-view would only announce four matches to be on the card, but it looks like this is where we're headed.
Follow @boompage or @captoutstanding on Twitter to get updates when my articles are up here on Bleacher or up on my site The BOOM Page where we go over TV, Movies, Comic Books, WWE and everything else pop culture.