Barcelona: How Tito Vilanova Can Get the Best out of Lionel Messi Next Season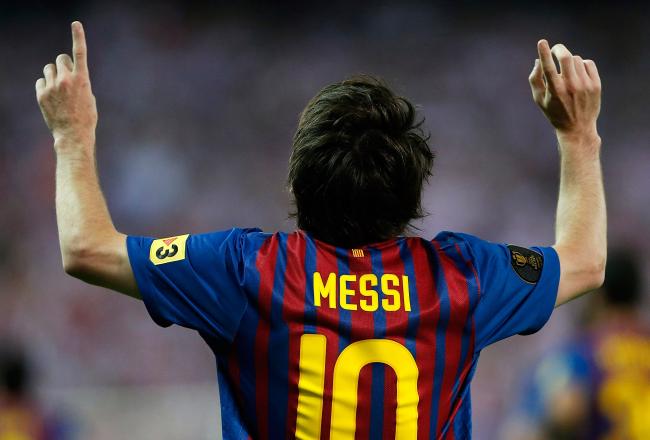 Angel Martinez/Getty Images
Being manager of Barcelona is a tough job. Some may believe it is easy—those people are wrong.
The likes of Xavi, Andres Iniesta and Lionel Messi do not win it by themselves by playing the same, irresistible brand of football season on season.
With a high-profile job comes huge responsibilities, and Pep Guardiola lifted the lid on his "intense" experience as manager.
When he did eventually surrender the post as head coach, many cited fatigue as the major contributing factor. In fact, Pep's father Valenti Guardiola had this to say:
"Pep was absolutely exhausted and overworked. He was thinking about football 24 hours per day, and always thought about the fans and the people who care about the club. It was a big responsibility for him"
Looking forward to your new job, Tito Vilanova?
It's an honour to manage such a fantastic club, but with it comes the weight and expectations you simply cannot avoid. Guardiola, despite his numerous successes, eventually crumbled under these crippling pressures.
Having passed the load, Pep's former No. 1 will now assume the duties attached to it. Vilanova must make a fist of it now, and the to-do list is a long one.
This article will tackle one of the most important and pressing issues any Barca manager must face—how to get the best out of their best player, Messi.
False 9 again?
I recently published a piece outlining how Messi had perfected the false-nine role in football and was the clear best in its execution.
Anyone who read that might have believed Messi is a shoo-in for the false-nine role again this coming season since he performs it so well.
His goal return is phenomenal in that position, and his elusiveness seemingly reaches new levels whilst fulfilling this role.
His ability to create holes and pass on the move are just as crucial as his ability to finish here, and Messi will very much become a prototypical false nine should the "trend" take off.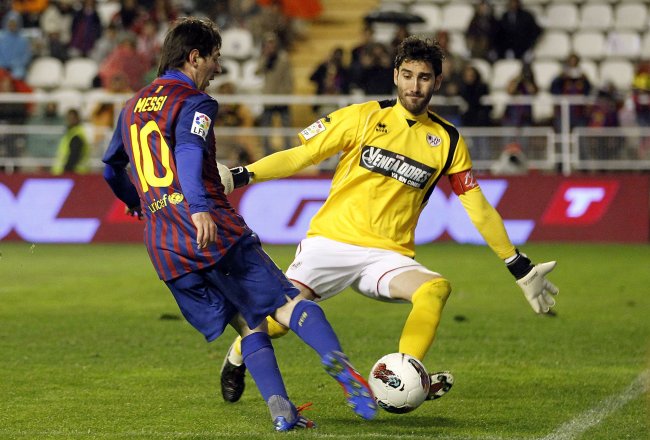 Angel Martinez/Getty Images
Right wing
But wouldn't the false nine just be too predictable for the mercurial Argentinian?
When Messi first shot to prominence, he was a young right-winger with a lot of potential. He hasn't fulfilled that role exclusively for a while, but he'd slot back in with ease.
After all, one of his most famous ever goals was scored from a wide position, running half the pitch, beating six men and finishing from an acute angle.
He continued to play from the right side for several seasons, cutting in frequently and using his lethal left foot to score some long-range crackers.
His ability to drift across the edge of the penalty box, avoid challenges and thread acute balls through for the striker is what got him a central position, but was he more dangerous from a starting central position or dribbling inside?
It's not clear, and since he excels at both tasks, he's been used in a variety of roles throughout his time under Pep Guardiola.
Conclusion
Does anyone actually know what Messi's best position is? The man himself probably knows, but what he's best at and what he prefers are two different things.
Vilanova must make a good impression in the early stages in order to protect himself from the inevitable doubts surrounding his position.
One surefire way of doing this is to lean on Messi and Co. to produce the results. He needs to allow Messi to play the way that makes him happiest to start with, then carefully start to change his role as the weeks progress.
To play the entire season with Messi as a false nine would be a mistake, but switching Messi between three positions including that role would be a fine option to have.
This article is
What is the duplicate article?
Why is this article offensive?
Where is this article plagiarized from?
Why is this article poorly edited?

FC Barcelona: Like this team?