2012 Reebok CrossFit Games: An Introduction to a Killer Lifestyle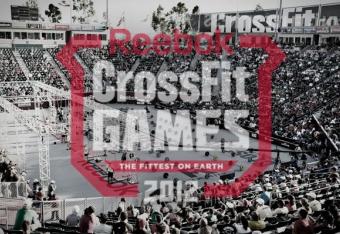 The Reebok CrossFit Games feature men and women of all ages competing in a grueling week-long marathon of fitness. The finals, held from July 13-15 at the Home Depot Center in Carson, Calif., determined this year's fittest person in the world.
CrossFit, for those of you who are not familiar, is a mixture of every kind of grueling workout imaginable, working to put your body in the best shape possible. It does not use typical equipment like bench presses, dumbbells or treadmills, but instead, focuses on squats, dead lifts, cardio, pull-ups and lunges to attack every muscle group in your body. The Games incorporate all of these movements into an intense and physically draining competition that is hands-on and easy to learn.
CrossFit has reached international levels, and is now active in over 135 countries. It uses body weight and is transferable to almost any park, lawn or gym. Do not fear, however, CrossFit is meant to promote better health and overall strength for people of all socioeconomic classes.
Not only were the competitors motivated for the event, but the fans of the sport showed their passion for overall health the entire weekend. A large majority of the people walking around the stadium looked fit and strong, sporting shirts from their local CrossFit affiliates.
CrossFit works in a group setting at thousands of gyms worldwide. This type of atmosphere creates camaraderie amongst the members of the gym, bringing people together for the common cause of getting fit. These competitors may have full-time jobs, but still find the time to work out numerous hours a day, training to become the fittest people in the world.
While at the competition, I had the chance to interview the head of fitness and training at Reebok, Chris Froio, and he had a few things to say about the state of CrossFit and fitness training in general.
"CrossFit is easy to learn because it requires using your body weight and not the traditional gym format that is set up for you to fail," Froio said. Instead of doing curls and bench presses that stagnate muscles, he said that CrossFit "allows for a full range of motion in the workout that gives better results and allows for greater athleticism."
The greatest aspect of CrossFit is that although awards are given and champions are honored, the work of everyone who competes is applauded and praised by peers and fans alike. During the competition, some racers are the last to finish and need that extra boost from a teammate or the fans.
These competitors not only want to win, but they want to focus on the bigger picture. They motivate their fellow athletes to finish those last few reps in order to complete the set and accomplish the goal of being fit. This sport has transcended fitness over the last few years, changing the conventional way of lifting that has stood strong since the early '60s.
Now to the actual Games themselves.
First, the team competition. Teams consisted of six competitors—three male and three female—who went through 11 events in three days to decide the national champion. In a thrilling finish, Hacks Pack UTE took the gold after completing the grueling "Ladies" race.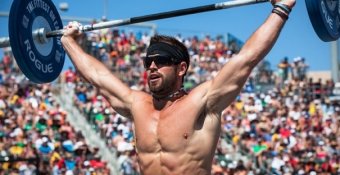 As for the women, Annie Thorisdottir made CrossFit history by becoming the first repeat champion. She captured the award by 85 points, dominating much of the competition as the fan favorite of the weekend. Thorisdottir is a coach and athlete from her native land of Iceland, and at only 22 years young, could be the next face of CrossFit.
In the men's competition, Rich Froning became the first men's back-to-back champion, taking home the gold by winning two out of the three final events. Froning, at 24 years of age, showed why he is the fittest man on the earth with another dominant performance this weekend.
Accolades aside, the most challenging part about the competition is that it changes every year, and athletes spend an entire year training for events they will not know until days (sometimes minutes) beforehand. The lack of consistency and predictability allows this sport to truly test ultimate fitness—not just strength—which is something Reebok is striving to reach.
Watching men and women pushing their muscles to the extreme in numerous positions, fighting their bodies, as well as their opponents', is quite the thrill. CrossFit is not only entertaining, but encompasses all ages, including masters competitors comprised of men and women at least 45 years old and reaching 60-plus.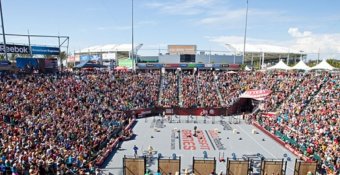 Expect CrossFit to be on the rise in the next five years after already expanding to ESPN and nationwide audiences. With this much progress in a short period, CrossFit might even be involved in the 2016 Olympics. CrossFit has the star power, accessibility and excitement to become a phenomenon for fitness and health that millions will demand to see for years to come.
The 2012 Reebok CrossFit National Games were a complete success, not only for the sport, but also the athletes that live and die by its workout regimen.
For more information, visit http://www.crossfit.com, and http://www.reebokcrossfitone.com/.
This article is
What is the duplicate article?
Why is this article offensive?
Where is this article plagiarized from?
Why is this article poorly edited?