The Coolest Sports Pics of 2012 So Far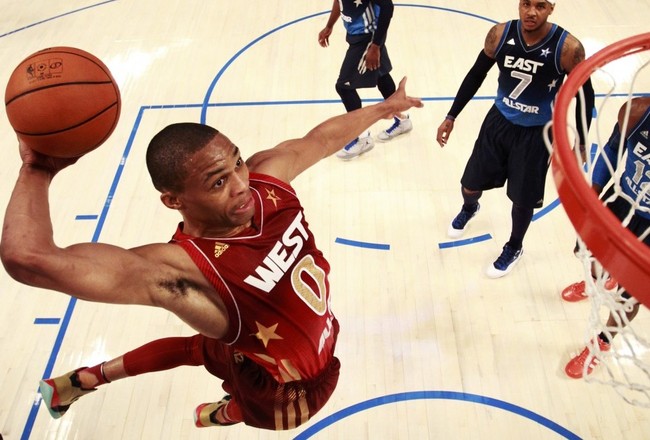 Image via basketnews.lt

The vibrant chirping of cameras echoes throughout the arena. Hungry photographers coat the sidelines with a ferocious eagerness rarely seen before. It's a unique new season of brilliant sports visuals.
Welcome to 2012, the year of the miracle. We've still got several months left, but so far we've seen goaltending phenom Jonathan Quick lead his Kings to their first ever Stanley Cup, a pack of diaper-dandy freshman lead Kentucky to an NCAA national championship, and an Asian-American baller by the name of Jeremy Lin unexpectedly carry New York and the Knicks on his back.
Just the usual menu of heart-warming stories. The beauty of sports.
We've uncovered the best of the visual bunch—the coolest pics in sports this year so far.
Enjoy the eye-popping feast.
25. The Heat Win in Championship Fashion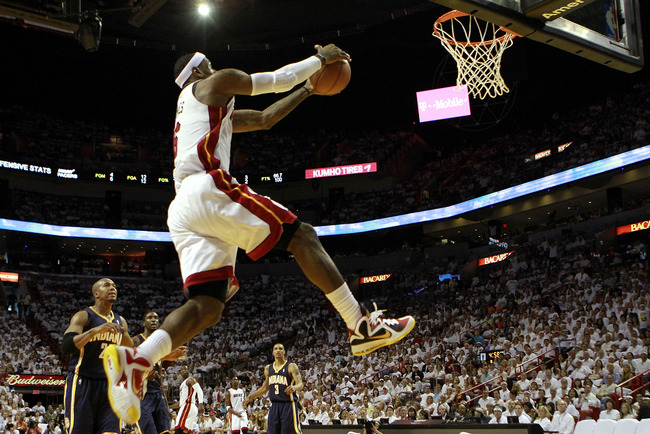 Marc Serota/Getty Images
LeBron James led his beloved new squad to an NBA Finals victory with playoff averages of 30.3 points, 9.7 rebounds and 5.6 assists per game. Now he's living like a King.
24. Alabama Bruises LSU's Hopes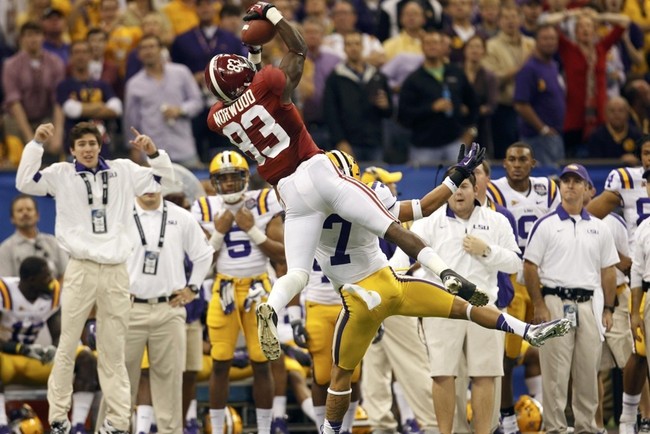 Image via washingtonpost.com

Alongside this magnificent, gravity-defying reception during the BCS Championship Game between LSU and 'Bama was one jubilant intern ready to fist-pump his way into the champagne room.
But he couldn't have been prepared for such an epic, shutout-filled heartbreak—a Crimson Tide victory, 21-0.
23. Another Notch on the Belt for Wladimir Klitschko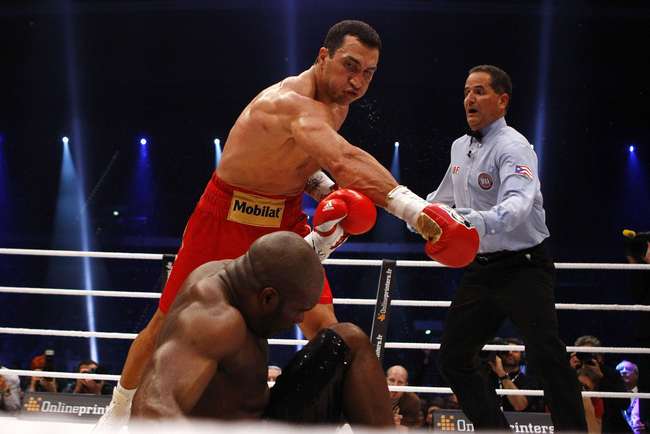 Image via lapatilla.com

Ukraine's Wladimir Klitschko lands the threatening blow on France's Jean-Marc Mormeck during their IBF/WBO, WBA and IBO world heavyweight championship title fight.
Saliva spewing everywhere.
22. Getting Cameron Crazy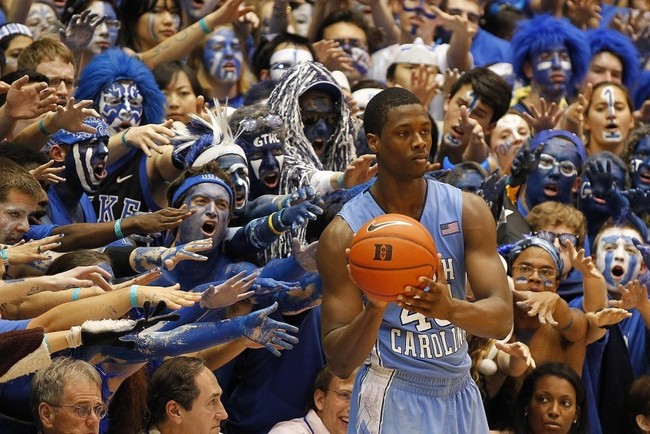 Image via ibtimes.com

Getting his feet wet in Durham with the passionate Duke fans was all UNC product Harrison Barnes needed to prepare for the NBA.
The reigning seventh overall pick is headed for the Golden State. He's now approaching Warrior status.
21. Greetings from Lauri Kivari
Image via usa.chinadaily.com.cn

Finland's Lauri Kivari found himself posing for pride during the men's freestyle skiing halfpipe final at the Youth Olympic Games. Solid holiday card material right here.
20. Kobe Bryant's Quest for Greatness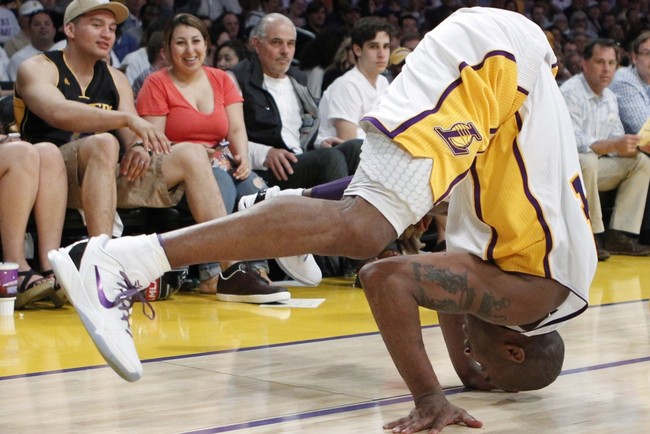 Image via m.publico.pt

Just in case that Staples Center crowd starts to fade out, Kobe will clearly provide the extra entertainment.
By the way, is that Jack Nicholson's more relaxed carbon copy three spots from the left?
19. Klarc Wilson Scrapes the Edge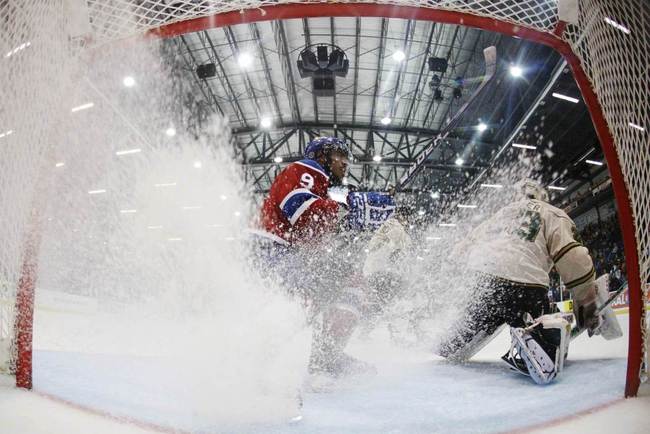 Image via facelessname.tumblr.com

The Edmonton Oil Kings square off against the London Knights in their Memorial Cup ice hockey game—an icy pictorial magnifying the moment.
18. 49ers Make a Magical Run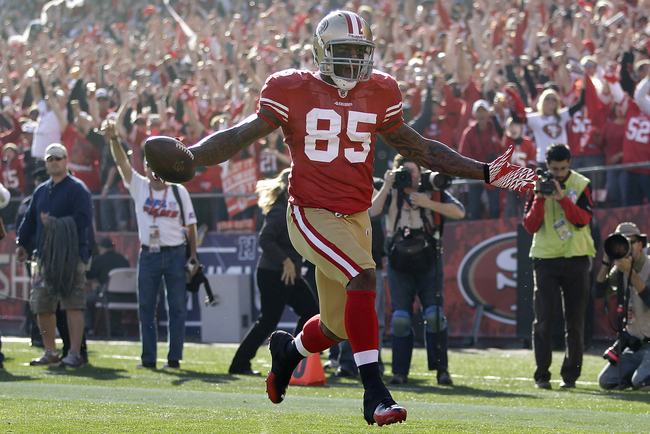 Image via ign.com

Arms thrusting with satisfaction, and tears flowing with emotion—what a moment for Vernon Davis and his San Francisco faithful.
17. Carlos Gomez Gets Popped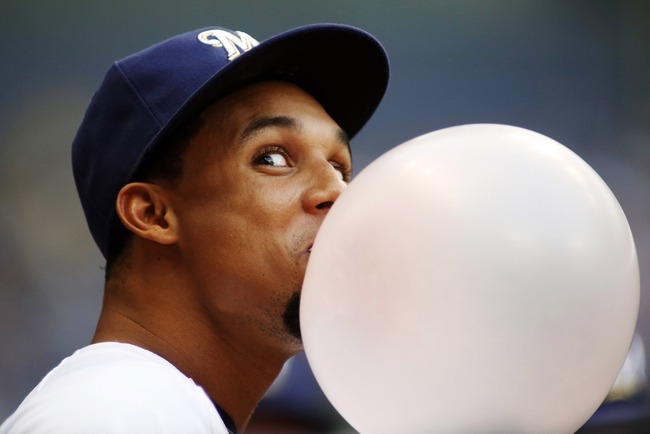 Image via darkroom.baltimoresun.com

Now that his average has dipped to .233, speedy outfielder Carlos Gomez may want to consider spending more time in the batting cages and less time in the candy shop. Cue the 50 Cent...
16. The King of Los Angeles
Christian Petersen/Getty Images
Conn Smythe Trophy winner Jonathan Quick leads his Kings into battle. They would soon win their first Stanley Cup.
15. Jeremy Lin Stretches Linsanity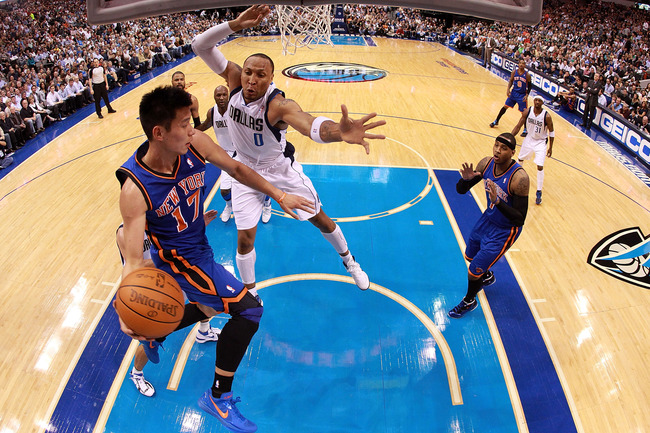 Ronald Martinez/Getty Images
Calculating his route and executing it with precision—Carmelo Anthony anxiously awaits.
14. Sweet and Sour Production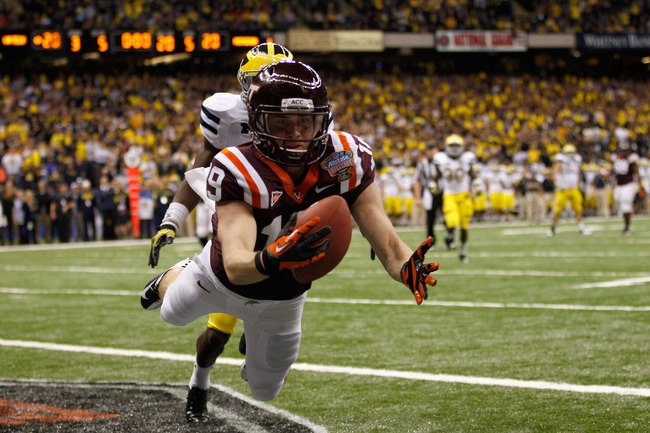 Chris Graythen/Getty Images
13. Gigi Buffon Loses His Balance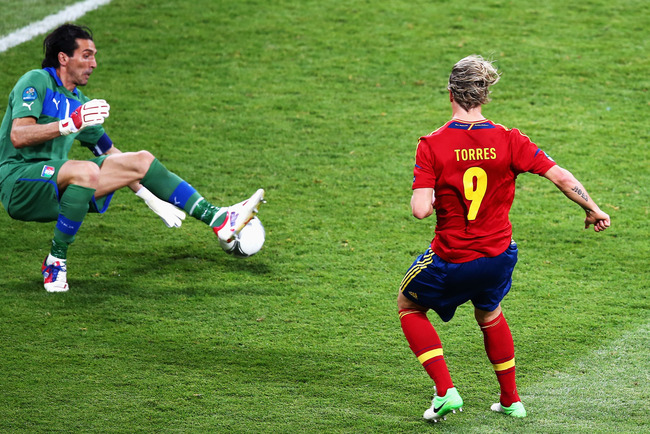 Martin Rose/Getty Images
Spain defeats Italy 4-0 in the Euro 2012 final. Fernando Torres with the crisp effort.

12. Emi Hasegawa's Snowy Landing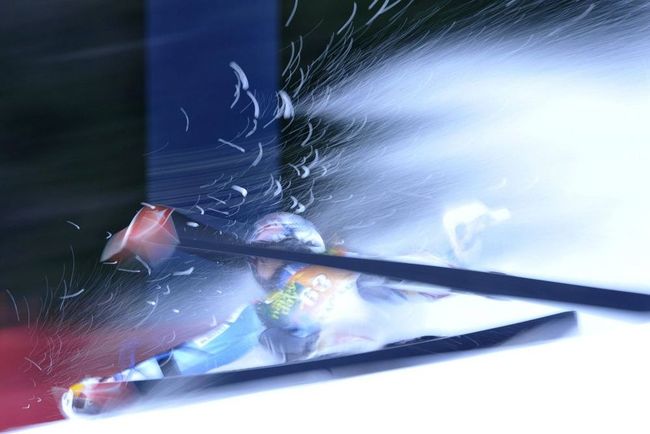 Image via zczuba.pl

Not quite what Japan's Emi Hasegawa had in mind when she entered the women's slalom World Cup race. But it did become an aesthetic masterpiece.
11. Attempted Stardom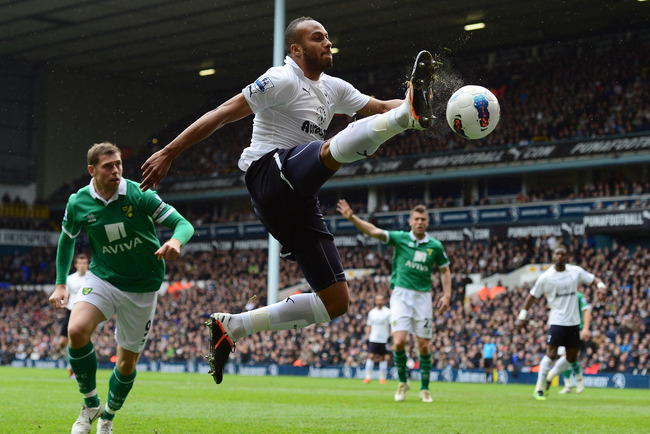 Shaun Botterill/Getty Images
Tottenham Hotspur vs. Norwich City—a Premier League masterpiece as always.
10. Anthony Davis Masters the Art of Intimidation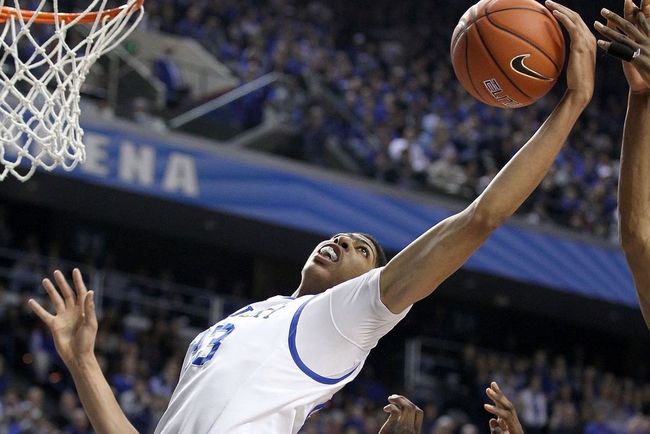 Image via sbnation.com

A legendary wingspan forces Hornets fans to dream of the possibilities of first overall pick and Kentucky product Anthony Davis.
9. Exotic Culture Shock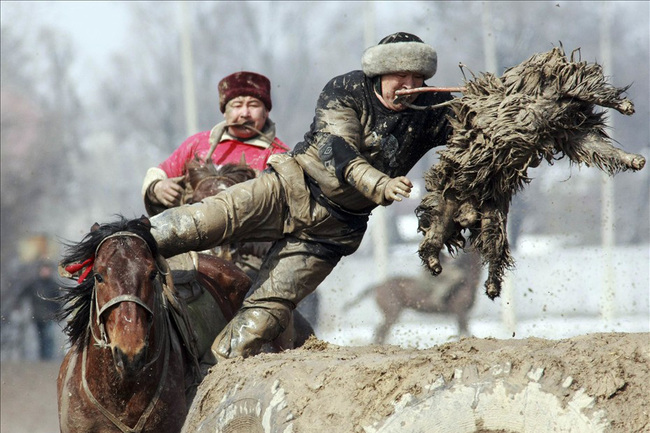 Image via bbs.chinanews.com

8. Alex Smith Enjoys the Shadows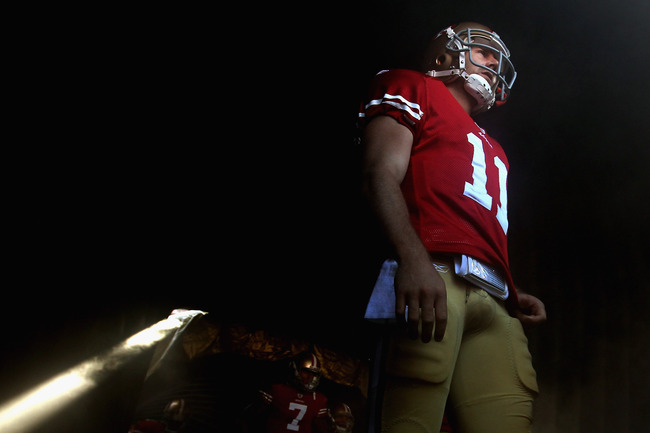 Ezra Shaw/Getty Images
Shadows and dust, Maximus. Another epic NFL entrance.
7. Johan Santana Gets Whipped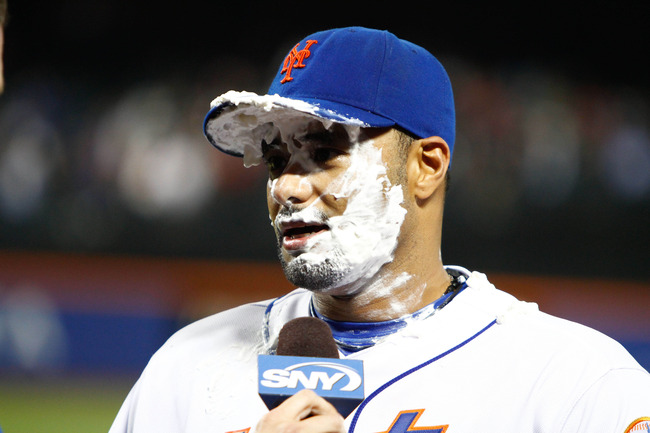 Image via highheatstats.com

6. Poking the Slopes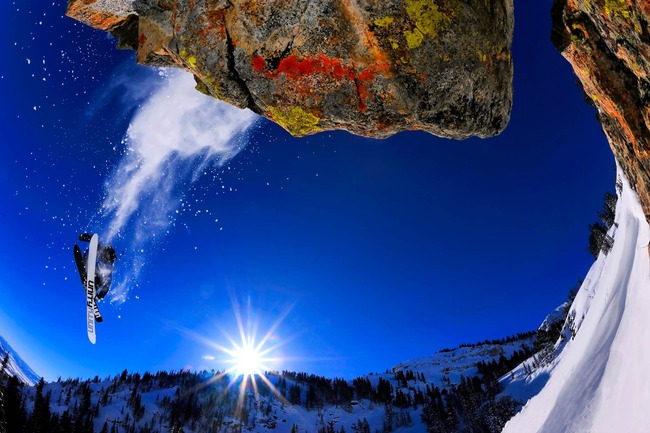 Image via lucasgilman.com

Frozen tundra glistening against the deafening sun. Powdered snow fluttering about.
Angular brilliance.
5. Mario Manningham Makes a Memory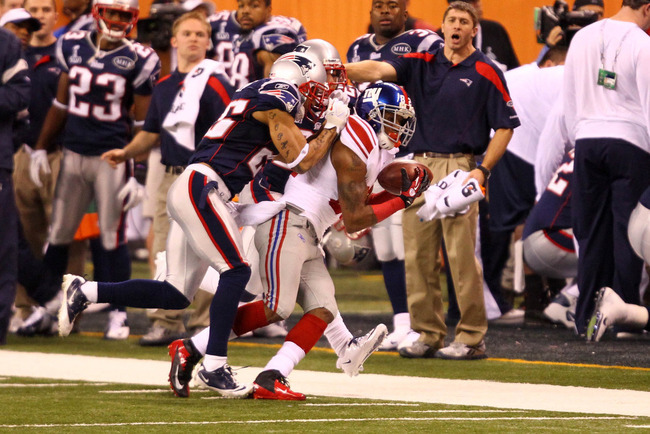 Image via bigblueview.com

The 38-yard game-winning catch in Super Bowl XLVI—a solid résumé builder.
4. Robinson Cano Reaches for the Sky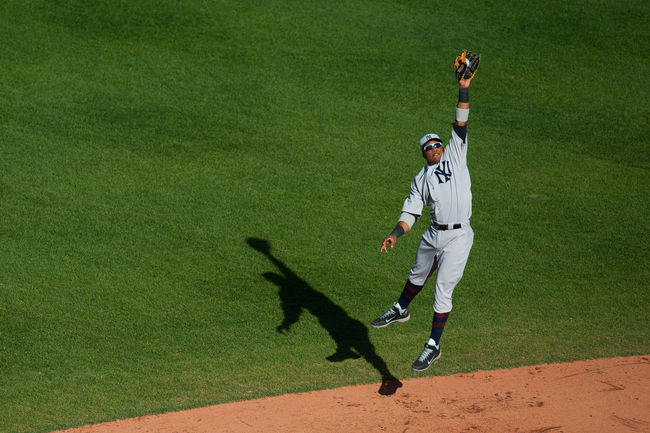 Image via robtringali.com

Sports is an art form mastered by few—eloquently perfected by the Yankees second baseman.
3. Searching for Waves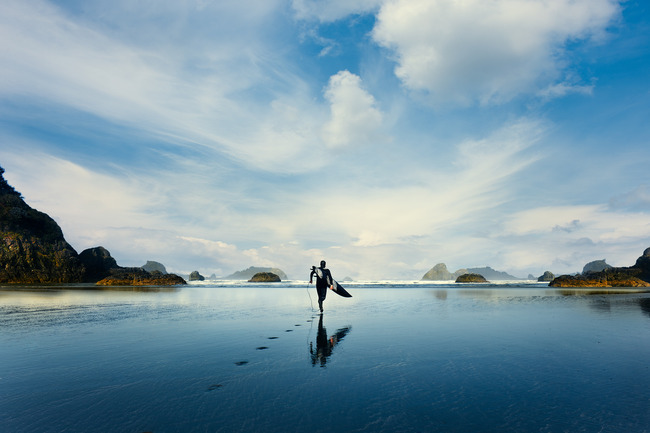 Image via asportinglife.co

A casual jog across the tranquil ocean surface, seemingly in search of waves. Ferocious splashing lies ahead.
2. Papiss Cisse Has a Premier Start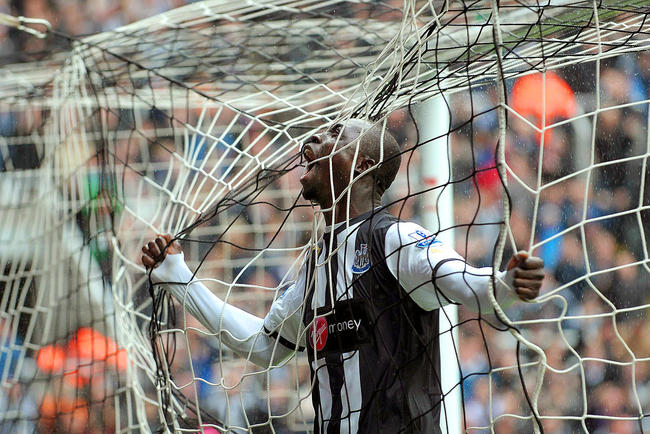 Image via eddieg4.tumblr.com

1. Russell Westbrook Soars Toward Immortality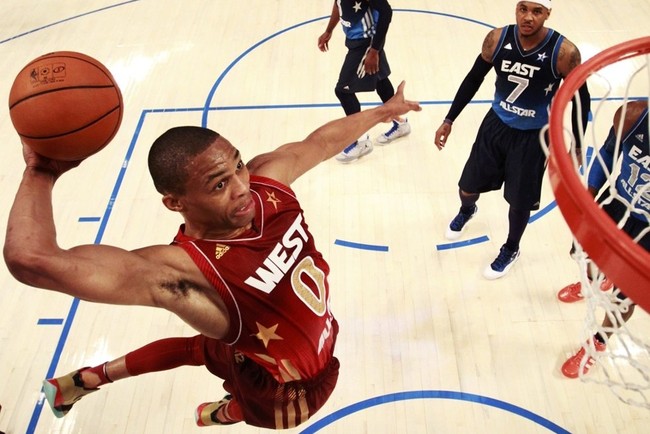 Image via washingtonpost.com

Keep Reading