Arizona State Sun Devils Football: 3 Underclassmen Who Will Make an Impact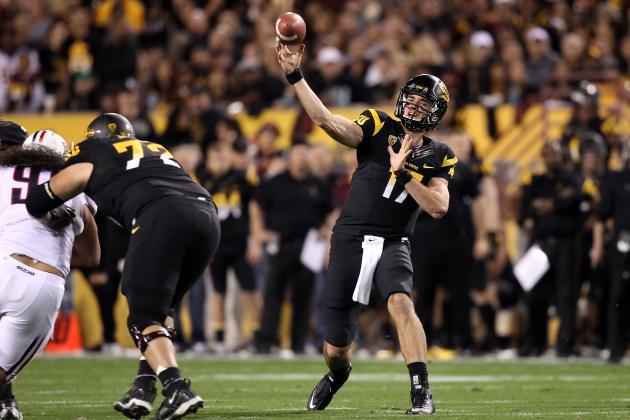 Christian Petersen/Getty Images

The Arizona State football program is undergoing an extreme makeover.
Led by a brand new head coach, Todd Graham, the Sun Devils are looking to add depth at some of their thinnest positions.
Luckily for Arizona State, its underclassmen and new recruiting class look ready to step up to the challenge.
So, let's take a look at the top three underclassmen that will make the biggest impact for the Sun Devils in 2012.
Begin Slideshow

»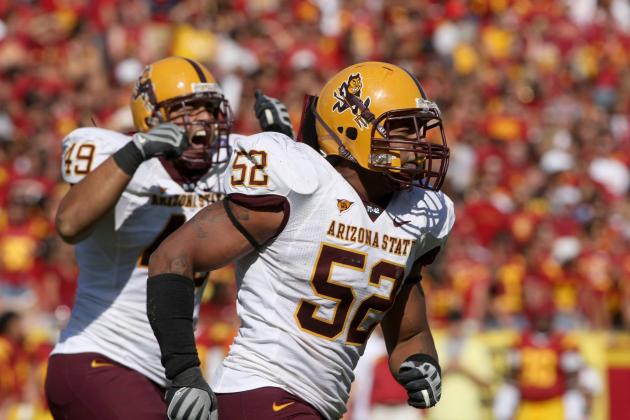 Stephen Dunn/Getty Images

Cutter Baldock has finished his redshirt year, and he is ready to take to the field.
Baldock is currently set to play behind senior Gannon Conway at defensive end, but his smart style of play could eventually land him a starting job.
Baldock definitely understands the fundamentals and attacks blocks cleanly, but it's his persistence and elegance that make him impressive. Baldock constantly pursues on the field and his movement is very smooth and graceful, making his style of play fun to watch.
Baldock has had the experience of watching how Arizona State football works, and now it's time for him to apply that knowledge and help the Sun Devils out.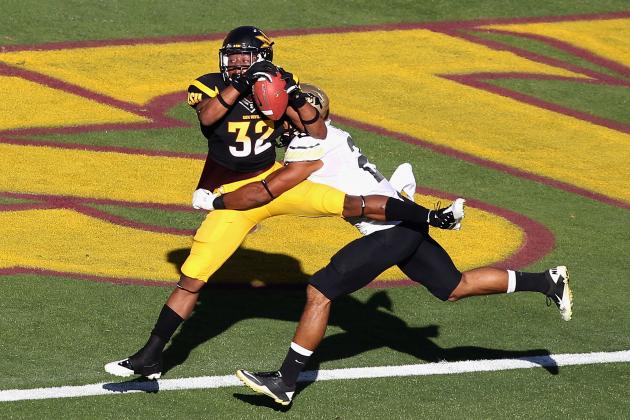 Christian Petersen/Getty Images

After losing two starting defensive linemen last year, the Arizona State Sun Devils are somewhat lacking up front.
Luckily for them, a 6'1'', 280-pound freshman defensive tackle named Jaxon Hood is an exciting and dedicated prospect.
According to Doug Haller at azcentral.com, ASU's co-defensive coordinator Paul Randolph had only good things to say about Hood:
"Big Jaxon...He epitomizes everything we talk about in our program. Character, class, spectacular attitude. Smile on his face every single day...He understands the fundamentals...I'm really excited about him."
With his size and passion to play, Hood should make an immediate impact on the defensive line and ultimately become a leader for the team down the line.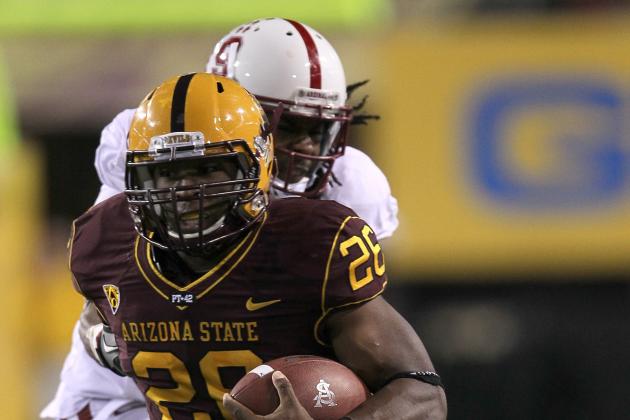 Stephen Dunn/Getty Images

The Sun Devils are looking to put Arizona native and 4-star recruit D.J. Foster at running back come the fall.
During his senior season in high school, Foster rushed for 54 touchdowns and completely shredded the defenses he faced.
Foster has two gears: hard and harder. He plays well under pressure and can kick it up a notch when the game gets tight.
Although ASU's incoming recruiting class might not have as much star power as they would have liked, Foster changes that with his elite ability.
We can definitely expect to see Foster take the field as a freshman this fall.