Lolo Jones: 3 Things That Must Happen for US Hurdler to Win Olympic Gold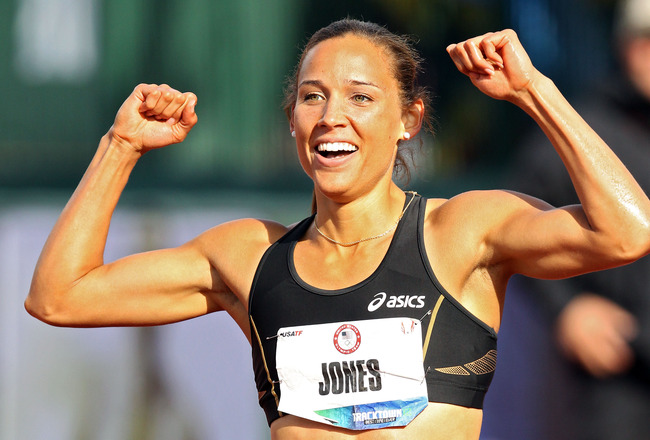 Christian Petersen/Getty Images
United States hurdler Lolo Jones needs a minor miracle if she hopes to win a gold medal at the 2012 Summer Olympic Games.
After all, most people were absolutely shocked that she even qualified for the American track and field team after she required surgery a year ago to repair a tethered spinal chord. But, perhaps the miracle of her amazingly quick recovery will lead to something more meaningful than just becoming America's darling for these Olympic Games.
Let's take a look at what needs to happen in order for Jones to win a gold medal in the 100-meter hurdles in London later this summer.
She'll Need a Bit of Help from Her Friends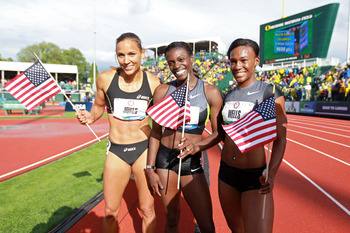 Andy Lyons/Getty Images
Dawn Harper and Kellie Wells, not Lolo Jones, are America's top hopes for a gold medal in the 100-meter hurdles. They aren't even the biggest threat to Jones' bid for gold, either.
In the Olympic Trials final, Harper completed the event in 12.73 seconds, while Wells came in second at 12.77. Jones was a distant third, posting a time of 12.86.
But all these numbers pale in comparison to some of the times logged by some of the others who'll be competing. The biggest threat to Jones this summer has to be Australia's Sally Pearson, who recently ran times of 12.40 and 12.49, according to IAAF.org.
Then there's Jamaica's Brigitte Foster-Hylton, Canada's Priscilla Lopes-Schiep and Great Britain's Tiffany Porter to contend with—all of whom ran faster than Jones' 12.86 qualifying time.
Jones has proven to be more than capable of posting a faster time than these, but it's been two years since she has done so, according to RunLoloRun.com.
Forget About Beijing
Lolo Jones' Beijing experience wasn't one she's likely to treasure.
She was leading the pack in the women's 100-meter hurdles when she suddenly and shockingly clipped hurdle No. 9 out of 10 and lost out of medal contention altogether. Jones was one of the world's best track and field stars at the time, and her fall sent shockwaves across the Pacific Ocean to the heart of America.
She can't allow herself to reflect on that moment for one second if she has any hopes of bringing things back full circle in 2012 for the gold medal she should have won in 2008.
Lolo Jones Must Go Back to the Future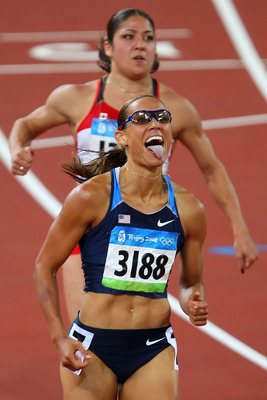 Phil Walter/Getty Images
Jones has overcome much to become the woman she is today. She went from being homeless as a kid to competing for gold in the 100-meter hurdles at the 2008 Olympics...and then the shoe dropped.
Since her infamous fall in the Olympics final, Jones has struggled through a rash of injuries that ultimately led to her aforementioned back surgery, and she hasn't regained the elite speed she once possessed since then.
Like I said, Jones has been through a lot.
She needs to take all the wisdom she's gained through her suffering and pair it with the bravado she used to have before her Olympic fall from grace. If she manages to find a happy medium, she'll have a chance to overcome any mental obstacles she might face to let her body do what God created her to do.
Run, Lolo. Run.
Keep Reading