WWE Money in the Bank: 7 Twists & Turns the Heavyweight Ladder Match Could Take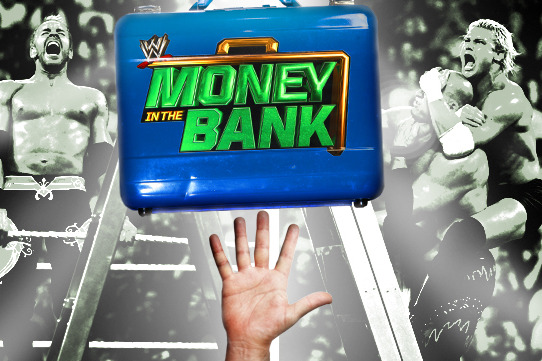 Photo Courtesy of WWE
The ladder matches at Money in The Bank are always hard to pin point. While sometimes we think we know who the winner will be, it often times turns out to be someone completely different.
At Money in The Bank this Sunday, the Heavyweight ladder match could take several twists and turns.
While some twists may end up surprising us all together, other aspects of the match could have certain participants turn out to be something we thought they wouldn't be.
Who will win this year's Heavyweight ladder match? No one can say for sure.
However, once the match is over there will be one declared winner, and several twists and turns along the way.
Begin Slideshow

»
Photo courtesy of WWE
Dolph dumping Vickie would be a much welcomed turn for the self proclaimed show off.
Ziggler could easily be setup to dump Vickie as a result of this Sunday's ladder match.
Let's say Vickie gets in the way, and costs Ziggler his chance to grab the brief case. Or maybe Ziggler will win the match, and realize now that he has the contract, he no longer needs Vickie to help get him to the top.
If for some reason Ziggler isn't supposed to win this match, the best way for the WWE to have him lose would be at the hands of Vickie Guerrero.
While it looked like Ziggler and Vickie's relationship was much more than just about business after Ziggler beat Swagger to retain Vickie as his manager, there has also been some recent tension between the two—specifically when Vickie slapped Ziggler on SmackDown.
The whole Vickie angle with Dolph has gotten pretty stale. It's been that way for quite some time now. Even if Ziggler didn't win the Money in The Bank match, it would still be a win if he were to finally get rid of Vickie and act as his own mouth piece.
At Money in The Bank this Sunday, if Vickie gets involved in the match and costs Ziggler his title shot, or if Ziggler wins the ladder match all together, we could finally see Ziggler say goodbye to Vickie.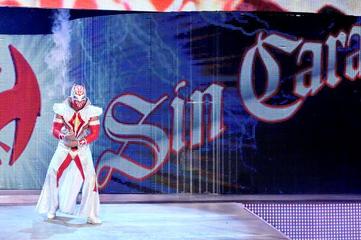 Photo courtesy of WWE
Let's face is folks, Sin Cara has almost no chance of winning this ladder match.
The only real reason he was put in this match was because of his high flying ability. The WWE must have figured that this match needs a little more excitement, and a high flyer like Sin Cara would be perfect for this match right?
Wrong.
Sin Cara has seen some ups and downs since he debuted in the WWE.
Wasn't he at one point supposed to be the next Rey Mysterio?
Instead, Sin Cara ended up getting suspended and then injured himself, which took him out of action for several months.
Not to mention that Sin Cara also had a hard time adjusting to the WWE style of wrestling.
And has Sin Cara ever been in a ladder match?
While it might seem like a smart idea to take someone who is a really good high flyer and throw them in a ladder match, it could also end up being a disaster.
Sin Cara may not have enough experience to deal with a ladder match, and the moves that he does could end up hurting him or someone else when ladders are involved.
Yes, Sin Cara was put in this match to add an element that a high flyer would normally bring to a ladder match.
Unfortunately for Sin Cara, he's going to be more of a flop than something exciting.
Photo courtesy of WWE
We could spend all day arguing whether or not Christian should turn heel, or whether or not he is better as a bad guy or a fan favorite.
Right now though, Christian is a face wrestler and if the WWE ever had plans for him to turn heel once again, Money in The Bank could be the right time.
What would Christian be willing to do to win that contract? Would he turn his back on Santino or one of the other face wrestlers in this match?
Would he result to some lowly trick to pull off the win?
Or would he team up with Tensai or former rival Cody Rhodes in order to secure his Money in The Bank win?
Money in the Bank would be the time for Christian to turn heel. He could turn his back on a friend, or the WWE Universe, by doing something sneaky to win the contract.
More than likely Christian won't end up being the focal point of this match, and was probably just thrown in because of how much experience in ladder matches he has.
Still, as someone who is a fan of evil Christian, Money in the Bank seems like the perfect opportunity for Christian to turn his back on the WWE Universe.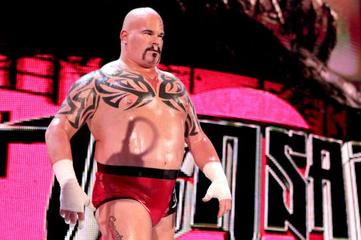 Photo courtesy of WWE
Tensai actually becoming relevant seems like one of the biggest turns this match could take.
It's bad enough that Tensai seems to be the misfit in this match, but let's add the fact that Tyson Kidd was able to get a win over Tensai.
Wasn't he supposed to be some type of monster wrestler that dominated the Japanese wrestling scene?
Didn't he get a win over John Cena around the time when he first debuted?
For some reason the WWE has decided to derail Tensai, and hand him loss after loss. The worst one was definitely at the hands of Tyson Kidd.
How are we supposed to believe Tensai is some type of monster now?
Money in the Bank could be Tensai's solution.
Since he probably won't be doing any high flying moves, Tensai needs to enter this match and simply dominate his opponents.
Show that while Sin Cara might be able to fly around, it won't be enough to stop him. If the only way for Tensai to be stopped would be if several wrestlers worked together, we might be able to start to see Tensai as a real opponent.
Going the extra mile and having him win could also make him seem like a real threat to the top talent again.
Even though Tensai's chances of winning are slim to none, if he ends up being a powerhouse in this match, we can begin to consider him as relevant.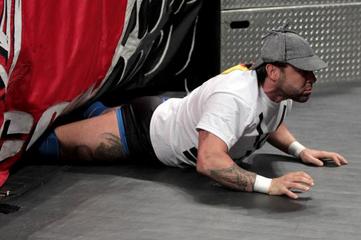 Photo courtesy of WWE
Santino acting more like a wrestler and less like a joke could end up happening at this ladder match.
While Santino might be a fan favorite, there is no denying that his goofball antics and his lack of serious wrestling question if he should even be the U.S. Champion.
However, when Santino needs to deliver, he does. The best example of this would be when he was in the Heavyweight elimination chamber match back at the beginning of the year that saw Santino vs. Danial Bryan in the end.
Santino stepped up and delivered one of the best wrestling matches I have ever seen out of the U.S. Champion.
So while Santino likes to pretend he is Sherlock Holmes, or play an imaginary trumpet in the middle of the ring, there should be no question that Marella has the ability to step up and deliver when he needs to.
Now as we move into Money in The Bank this Sunday, we should all be keeping our eyes on Santino. He could easily steal the show, and we shouldn't be surprised if the U.S. Champion delivers a performance that we all know he is capable of.
So while Santino might enter this match acting like a goofball, when push comes to shove, Santino will turn into the real wrestler we all know he is capable of being.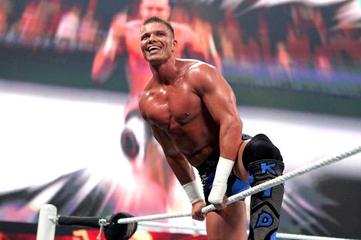 Photo courtesy of WWE
This whole ladder match could end up being the true story of an underdog.
Tyson Kidd has never really taken off in the WWE.
At least for me, I just never saw anything special about him. Now, with a recent victory over Tensai and a chance to prove himself in this ladder match, the ultimate twist could be Tyson pulling off the victory.
His chances are slim, and with everyone thinking either Ziggler or Rhodes will win this match, Tyson winning could shock the whole WWE Universe.
Going from being a jobber for years to getting the ultimate push, the chance to have a title match whenever you want is the true story of an underdog.
The WWE likes to throw us curveballs, and this one would be one no one saw coming.
The likely hood of Tyson actually winning this match is relatively low.
Still, this would be one twist no one saw coming.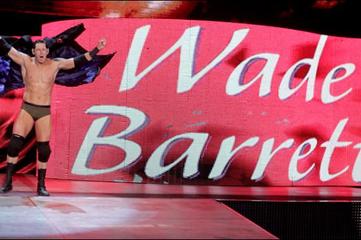 Photo courtesy of WWE
So maybe Tyson Kidd winning seemed like the ultimate twist to this ladder match.
There is always one that would be better.
The last time we saw Wade Barrett he was slamming the ground after he realized he had injured himself when Ziggler came flying over the top ropes courtesy of the Big Show.
While Barrett might be scheduled to debut sometime this summer, and it might not look like he will be returning at Money in The Bank, having Barrett get involved in the match would be something a lot of people may not see coming.
It would make sense after all. I can't see the WWE holding a Money in The Bank ladder match at SummerSlam just so Wade Barrett can win it. What would be the point? We all know that Barrett would be the winner, so why not just skip the whole match then and give him a title shot contract?
The ultimate twist might have been to see Tyson Kidd win, but instead, the best way to surprise the fans would be to have Barrett get involved somehow and to have him win the Money in The Bank ladder match so he can return to where he left off.
Yes, Barrett coming back at Money in The Bank may sound like a long shot, but it would be the perfect place for the Barrett Barrage to return.