NBA Summer League 2012: Breakdown and Predictions for Minnesota Timberwolves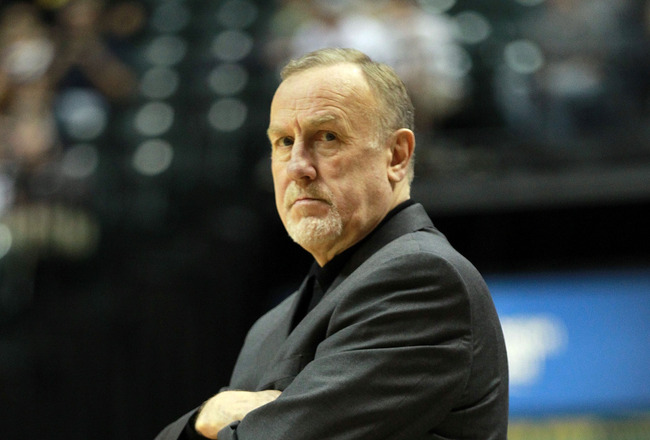 Andy Lyons/Getty Images
According to NBA.com, the 2012 NBA Summer League in Las Vegas will feature a record 24 teams competing in a 60-game schedule July 13-22 at the Thomas & Mack Center and the COX Pavilion on the campus of the University of Nevada Las Vegas.
The Summer League proves to be a great showcase of amateur players and new NBA faces, so let's take a look at the Minnesota Timberwolves roster (thus far) and what lies ahead for their schedule.
2012 Minnesota Timberwolves Summer League Roster:
William Buford - SG
Jet Chang - G
Tony Easley - F/C
Robbie Hummel - F
Is Jet Chang a Liability?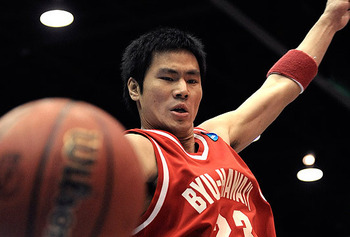 At 6'4" and 195 lbs, Jet Chang is athletically built and well-versed on the basketball court.
However, he hasn't had much of a chance to perform within a large market, and my feeling is that the big leagues will be a bit too much for him.
Chang attended college at BYU-Hawaii, at which he led his team to the D-2 Final Four in 2011. His three-point ball is impressive, and Minnesota hopes to see him improve its long-range game in the Summer League.
His shooting keeps him in the game, but—especially for a guard—he struggles significantly with defensive play and ball handling, which could negatively impact the Timberwolves during this series.
International Experience Is the Way to Go for Minnesota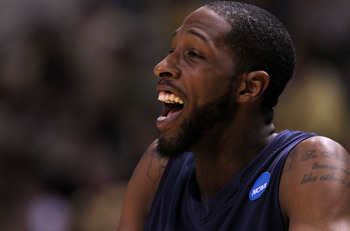 Jed Jacobsohn/Getty Images
Tony Easley may have been born in the United States, but he has two years of international experience under his belt post-college. After graduating in 2010 and not making it into the pros immediately, Easley took that next transition step.
Easley spent time playing in Poland before moving to Italy, where he played for Sassari during the 2011-2012 season.
Although Easley's point totals were mediocre at best while in college, his shooting percentage has been phenomenal from day one. He regularly shoots over 60 percent from the field, and last year he averaged 11.1 points and 6.8 rebounds per game.
Time overseas has helped develop Easley's game, and if he does well during the Summer League—which I believe he will—he could be a real asset during the regular season.
Buford and Hummel Need to Step Up Their Defensive Game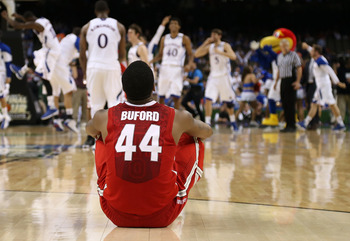 Chris Graythen/Getty Images
William Buford and Robbie Hummel each bring quality shooting to the table, but they also struggle on the defensive end, which is something Minnesota needs to improve.
Hummel's performance is decent, but I'd like to see more than 7.2 rebounds per game from the forward out of Purdue.
Buford, on the other hand, needs a lot of improving before he can solidify himself in this league. As a guard, a player who handles the ball often, Buford averages a disappointing 2.2 turnovers per game. Look for him to struggle against quicker opponents during the Summer League.
Where Are the Rest?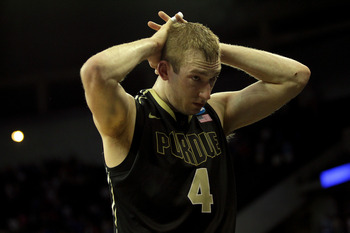 Doug Pensinger/Getty Images
Just a few days prior to the Summer League kickoff, and the Timberwolves have only released the names of four definite roster members.
As a diehard Timberwolves fan, I'm waiting to see the entire package. If Minnesota doesn't add more depth to its lineup, the Summer League won't be much of a showcase.
According to NBA.com, here is the 2012 Summer League schedule for the Minnesota Timberwolves (Pacific Time):
Monday, July 16 v. LA Clippers - 10:30 PM
Tuesday, July 17 v. Charlotte - 6:30 PM
Thursday, July 19 v. Cleveland - 6 PM
Saturday, July 21 v. NBA D-League Select - 8 PM
Sunday, July 22 v. Memphis - 8 PM
Predictions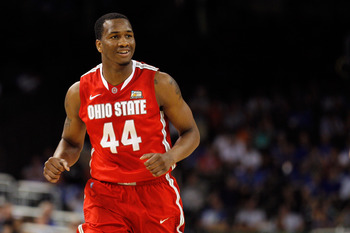 Chris Graythen/Getty Images
At this point, the Timberwolves hold a fairly well-rounded group of athletes.
If they add a bit more depth defensively and grab another one or two strong rebounders, the Summer League will be a productive time for Minnesota to evaluate some of the new faces out there just waiting for their chance to make it in the bigs.
I expect Minny to go 3-2 in the Summer League, and I would possibly go so far as to say 4-1, depending on which D-League team is selected for the July 21 contest.
Keep Reading

Minnesota Timberwolves: Like this team?