Los Angeles Dodgers: 5 Reasons Matt Kemp's Return Will Save the Dodgers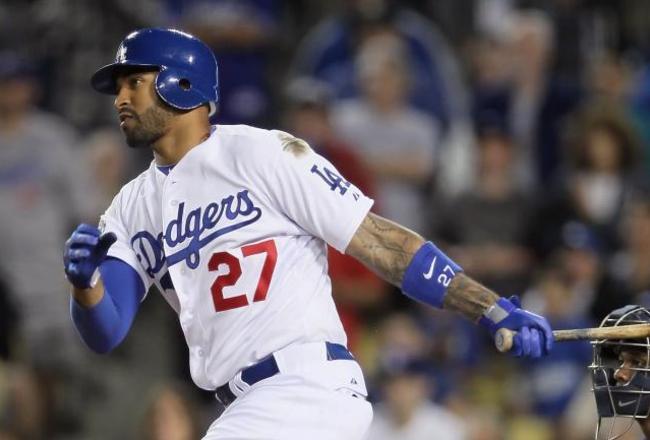 To put it bluntly, there's two ways to look at the 2012 Dodgers as they currently stand at the All-Star break.
On one hand, there's the "glass half-full" approach, which cites their half-game divisional lead despite mounting injuries.
On the flip side, however, is the "glass half-empty" approach, which would be quick to point out that the team's once nine-game divisional lead has shrunk to just .5 games.
While many continue to bicker about whether the season is on a downward or upward slope, there is one bit of good news that all Dodger fans can agree on: The return of Matt Kemp will help.
In fact, the way we see it, he won't only help the team, he's going to save them, and here are five ways we see that happening.
Reason No. 1: He Makes Everyone Else Better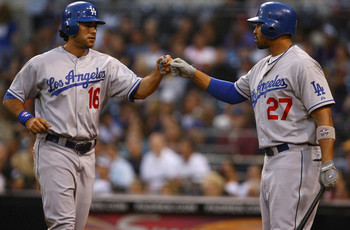 Source: Jeff Gross/Getty Images
It's always interesting to hear analysts discuss the impact that one big bat can have on a lineup and how one person's presence can alter an opposing team's entire game plan.
For the Dodgers, that one player is Kemp. He's feared by every pitcher who has seen him play, and when he's in the lineup, everyone else is going to see better pitches.
Instead of pitching around Andre Ethier, opposing pitchers will avoid putting Ethier on base in front of Kemp at all costs, thus making sure he gets pitches to hit in hopes that he won't walk. Once Kemp reaches base, the same is true.
With Kemp on the basepaths, pitchers will once again be forced to give hitters something to hit, not wanting to put runners at scoring position with a passive pitching approach.
Reason No. 2: He Makes the Game More Fun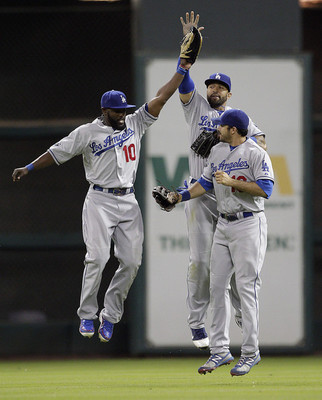 Source: Bob Levey/Getty Images
It's amazing the difference in energy when Kemp is in the lineup. On nights when he's around, it seems like the team is loose, feeding off the excitement and energy of their star player.
Without him around, however, these past two months have been tense as if everyone is unsure of exactly how to act.
Now obviously, the pressure of needing to produce runs without your best player has been weighty, and at times overwhelming, but the re-appearance of Kemp will be a welcomed reprieve. No longer will guys like Elian Herrera and Jerry Hairston have to burden themselves with the role of run-producer.
Reason No. 3: Umm....He Can Hit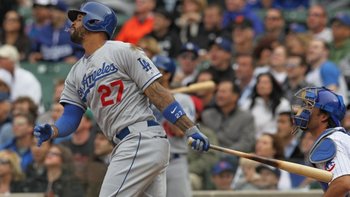 Jonathan Daniel/Getty Images
Aside from the off-the-field intangibles that Kemp has brought to the Dodgers, the guy can also swing the bat pretty well.
Prior to getting injured, Kemp was among the league leaders in every conceivable offensive category, which isn't something we can say about his replacements.
In desperate need of some offense, Kemp should provide a one-man wrecking crew at times to carry the Dodgers hodgepodge offense through ups and downs.
Reason No. 4: He Can Field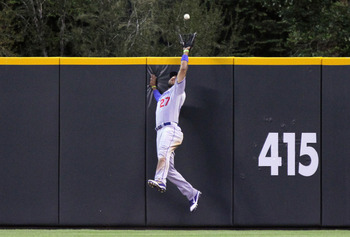 Doug Pensinger/Getty Images
While the defense hasn't suffered too much with Kemp gone, his Gold Glove ability will surely alleviate some of the pressure felt by Dodgers pitchers during his absence.
It also allows players like Elian Herrera to return to their more natural positions, thus strengthening the defense across the board.
Reason No. 5: He's Matt Kemp!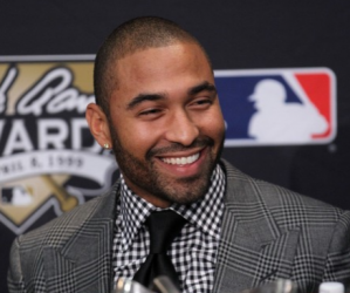 getty long Getty Images
So up until this point, we seem to have covered all of the bases with his leadership and talent, but there is one area we haven't quite tapped into yet: his swagger.
As long as guys like Luis Cruz, Adam Kennedy and Tony Gwynn, Jr. are getting regular playing time as hitters in the meat of the order, the shortfalls will be numerous. Fan excitement is down, team morale is down and opposing confidence is high.
Few players in the game can singlehandedly change all three of those ideas, but Kemp is definitely one of them. He immediately adds credibility to a meager lineup and excites a fanbase in a way few Dodger players have in the past 10 years.
Keep Reading

Los Angeles Dodgers: Like this team?