Arsenal Transfers: 8 Players They'd Pursue If Fans Ran the Team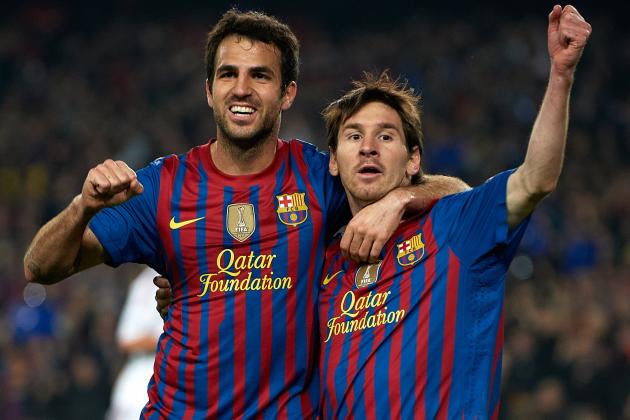 Manuel Queimadelos Alonso/Getty Images

Every Arsenal fan has his or her ideas about how the club should be run and who should play for the team.
In reality, few of these transfer fantasies come to pass because there are a few unfortunate financial restrictions that the club has to deal with and there is, of course, that pesky 25-man squad rule that limits how many players are available for selection.
Let's leave those things aside for a moment. Without anything holding you back, who would you want Arsenal to sign tomorrow if you could wave a wand and make each transfer happen?
Here are eight that I think the fanbase as a whole would love to see.
Begin Slideshow

»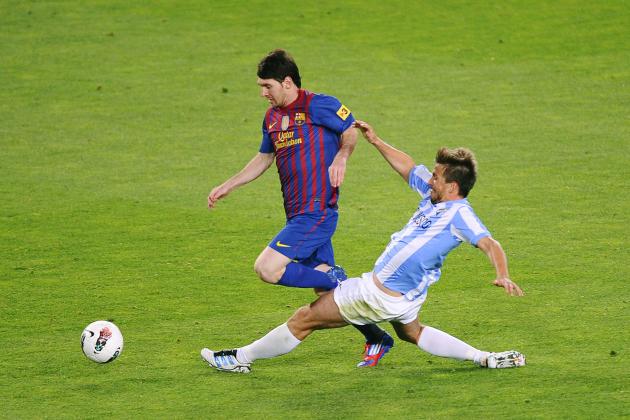 David Ramos/Getty Images

I'll get the obligatory Lionel Messi slide out of the way first because every club in the entire world would give anything to have the Argentine in their side.
I try not to get bogged down in the great debate that perpetually rages among football fans, but on the whole, Messi is the best player in the world. While Cristiano Ronaldo might be better in some areas, no one can match Messi's tremendously diverse skill set.
Upon arrival at his first day of training, he would not feel that out of place because Arsenal play a similar, if less refined style than the mesmerizing tiki-taka on display at the Camp Nou.
I must move on before I get misty-eyed.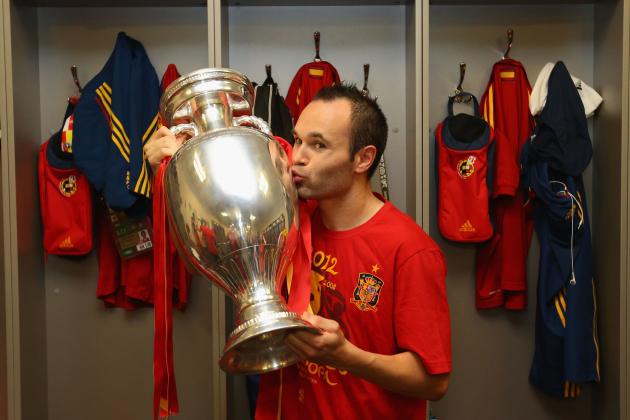 Handout/Getty Images

At times last season, Arsenal lacked a driving force at the front of midfield. Tomas Rosicky was very good for a time, but he fizzled a bit towards the end of the campaign and his age is worrisome.
So who better to inject energy into attack than the best midfielder in the world?
After a stellar Euro 2012, Andres Iniesta has overtaken club and national teammate Xavi's title of best midfielder in the world, and Iniesta is certainly the best going forward.
With Aaron Ramsey's lackluster play replaced by a flurry of through balls and mazy runs, the Gunners' attack would be substantially improved, regardless of who is playing at striker.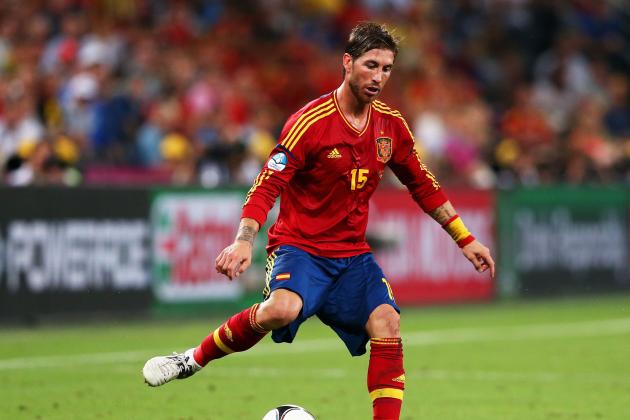 Alex Livesey/Getty Images

With the annual spate of injuries that strikes Arsenal's defence, who better to sign than arguably the best player in the world at two different positions?
When deployed at right-back, Sergio Ramos displays boundless energy to get up and down the pitch and is as effective in attack as he is at the back, which is quite something when you consider that the Spaniard is renowned for his defensive skills.
Recently, Jose Mourinho and Vicente del Bosque have used Ramos at center-back for club and country, respectively, and he has blossomed into arguably the best central defender in the world with an unequaled combination marking ability, height and pace.
Arsenal would unquestionably concede fewer goals than their terrible total from last season if Ramos was brought in, regardless of where Arsene Wenger would play him.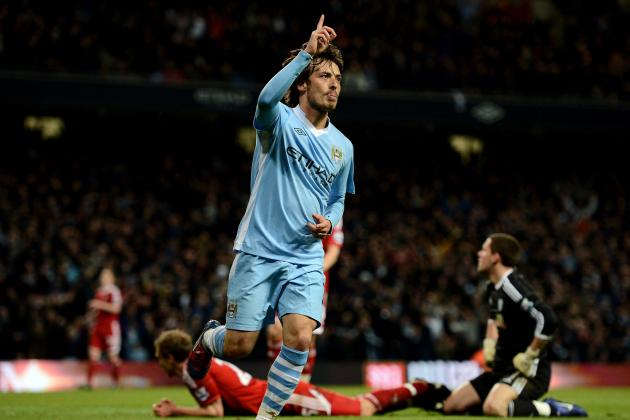 Laurence Griffiths/Getty Images

David Silva had always been a very good midfielder, but he blossomed into the most feared creator in the Premier League last season.
En route to accumulating the most assists of any player in the Prem, Silva orchestrated the most prolific attack in England and provided many of the chances that the likes of Sergio Aguero and Mario Balotelli finished in spectacular fashion.
The Spaniard might be the most fluid player in the Premier League; he can drift to pick up the ball in the center of the pitch or on the left wing and have virtually the same impact upon the game.
With Silva pulling the strings, every attacking player would perform better.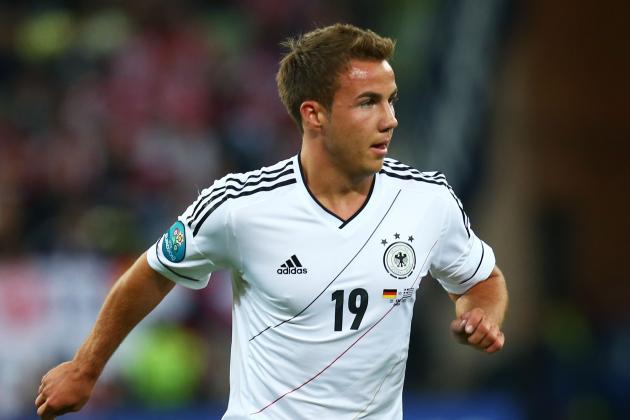 Alex Grimm/Getty Images

There was a considerable amount of chatter in real life about Mario Gotze moving to Arsenal until he disappointingly renewed his contract with Borussia Dortmund in March.
It really is a shame that he did so, because Gotze would have fit perfectly into Arsenal's midfield.
Arsene Wenger likes small, creative and mobile players, and the German fits the mold perfectly. His vision is matched only by the range and accuracy, with which he executes his passes.
At only 20 years old, he has become a mainstay in Dortmund's starting XI and will now be entrusted with the keys to the proverbial Mercedes due to Shinji Kagawa's departure.
Together with Jack Wilshere, Gotze could accomplish great things at the Emirates Stadium.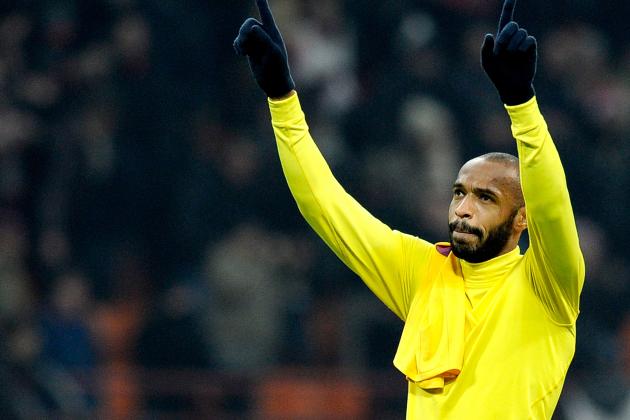 Claudio Villa/Getty Images

After a thrilling return to his old club last winter, many Arsenal fans were reminded how good the club's best ever player still is and yearned to see him back on a permanent basis.
Unfortunately, Thierry Henry still has some work to do with the New York Red Bulls of Major League Soccer, and his club would not let him leave under any circumstances.
But think of the calming influence that Henry would have if he were back in his old colors at a time when the club isn't getting the best publicity.
Off the bench, and even given an occasional start, Henry would be a fantastic option for Arsene Wenger to turn to at striker, with the knowledge that he will capitalize on almost every good chance he gets.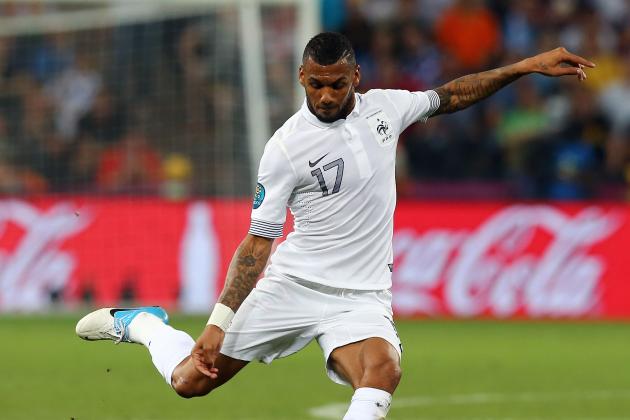 Martin Rose/Getty Images

There were numerous stories just a short time ago which claimed that this deal was as close to done as any can be. But then, due to concerns about M'Vila's behavior, price or the fact that this rumor was simply made up, the transfer fell through.
Regardless, he would have been a fantastic addition to the team.
It is rare to find players like him who can literally do everything in midfield. M'Vila has acted as the metronome of both club side Rennes and France despite the fact that he is almost 22 and is as strong in the tackle as any defensive midfielder you'll ever see.
Innumerable players are labeled the "Next Patrick Vieira," but Yann M'Vila actually might actually be that man.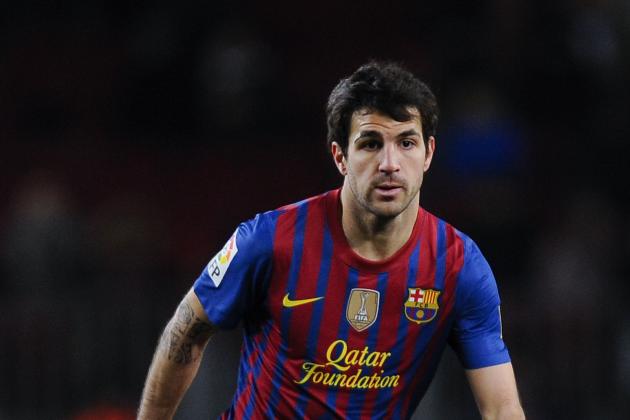 David Ramos/Getty Images

Of all the active players that fans would love to see back in the red and white, Cesc Fabregas probably tops the list.
He departed Arsenal for hometown club Barcelona when he was just beginning his best footballing years, and his massive presence in midfield has not been replaced since.
Unlike those of Samir Nasri and soon, Robin van Persie, Fabregas' exit was met with sadness and resignation among the fans rather than anger and retaliation. Everyone knew that the prodigal son would return to his hometown, and Arsenal fans were unsurprised when the move finally happened.
Fabregas loves Arsenal as much as the supporters love him, and there would be tears of joy shed throughout Goonerdom if he returned to the club that made him famous and lifted his first trophy as captain.